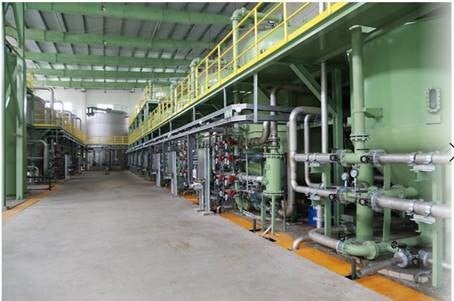 Textile choice and selection plays a huge part in lessening fashion's impact on the environment. More than 63% of existing textile fibre supply chains are accounted for by synthetics like polyester and acrylic. The supply-side of fashion needs to move towards circular, biodegradable, and natural fibres – that are responsibly produced and sourced.
The Programme for the Endorsement of Forest Certification (PEFC), a global alliance of national forest certification systems dedicated to promoting sustainable forest management, believes that forest-based fibres, being renewable, can help the fashion industry realise its goal to increase fibre supplies from regenerative sources. The Forest Stewardship Council (FSC), which focuses on international forest certification and management, also reinforced that textiles made from cellulose fibres that come from well-managed forests are more environmentally friendly than synthetic fibres.
This is where forest-based fibres, known in the textile industry as Man-Made Cellulosic Fibers (MMCF), can help fashion forge its sustainable future.
Global textile and MMCF market trends
There has been an overall uptrend in the textile fibres market in the past 20 years with an overall compound annual growth rate (CAGR) of 3.7%. MMCF, in particular, has doubled with a CAGR of 5.2%, followed by synthetics at 5.14% and cotton at 1.48%.
How well do you
really

know your competitors?

Access the most comprehensive Company Profiles on the market, powered by GlobalData. Save hours of research. Gain competitive edge.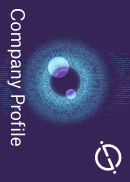 Company Profile – free sample
Thank you!
Your download email will arrive shortly
Not ready to buy yet? Download a free sample
We are confident about the unique quality of our Company Profiles. However, we want you to make the most beneficial decision for your business, so we offer a free sample that you can download by submitting the below form
By GlobalData
Source: The Fibre Year, 2019
The potential growth of cotton is limited by the availability of arable land, as well as sustainability challenges such as high water and pesticide consumption. While the synthetics market is growing, it is not without challenges either as they face sustainability headwinds such as biodegradability, EU single-use plastic directives and other regulatory pressures.
Source: The Fibre Year, 2019
MMCFs being perceived as good alternatives to cotton because of their product and sustainability attributes is experiencing tailwinds on the other hand. However, in terms of market share, MMCFs clocked a close-to-negligible 1% uptick in use over the 20-year period. On the contrary, the use of synthetics – polyester specifically – clocked a 15% growth across the same period.
While the use of MMCFs is on a strong growth path vis-à-vis other textile types, its market share against other textiles needs to compound at a greater rate to drive greater discernible impact for the industry's environmental stewardship.
Within the MMCF category, which comprises many fibre types, viscose staple fibre is currently the most dominant, commanding 79% of total MMCF use in 2019. Other MMCF fibres include acetate tow, filament, and lyocell in order of global MMCF use.
Source: The Fibre Year, 2019
Lyocell's outlook: Green shoots of growth
Of all the MMCFs, lyocell represents the most forward step towards sustainability. Unlike most MMCFs which use chemicals to dissolve wood pulp, lyocell uses a non-toxic organic solvent called N-Methylmorphine N-oxide (NMMO) that is non-toxic and harmless. On top of that, lyocell is made from cellulose sourced from sustainable plantations and produced using closed-loop technology, recovering and reusing 99.7% of the organic solvent.
Lyocell is also breathable, drapes well, and is soft and strong with an elastic texture and smooth service. With a higher moisture absorption rate than cotton and high durability, it has been lauded for its use in sportswear. Furthermore, lyocell can also be blended well with various textile fibres to create different fabric styles for a wide range of applications.
Currently, the total global production capacity of lyocell is 0.54m tonnes, with China accounting for almost 50%. With lyocell's technology patent expiring, it opens up opportunities for other producers, and global lyocell production is expected to achieve CAGR of 8% by 2025.
While lyocell's sustainability credentials are substantial, the challenge in lyocell becoming more mainstream in global fibre use is three-fold. First, the cost for producing lyocell is higher than other MMCFs. Second, some companies are only just coming into lyocell, and would still need to stabilise production to deliver better product quality. Third, technical breakthroughs are needed to improve compatibility with the yarn spinning and dyeing processes. The fairly low surface energy of lyocell fibre makes it difficult for dyes to bind to it during production.
Many of these bottlenecks rely on the extent of the producers' individual responsibility towards circularity. Sateri operates five viscose fibre mills with a combined annual production capacity of about 1.5m metric tonnes, and a 20,000-tonne lyocell facility in China are committed to eliminating these technical impasses through research and development, and striking collaborations with value chain actors and industry associations. Producers may even augment sustainability benefits of lyocell by adding recycled fibre to the feedstock and enhancing traceability.
As producers plan to increase lyocell capacity in the near to mid-term – Sateri is committing to 500,000 metric tonnes by 2025, and Lenzing has announced a 100,000-metric tonne plant in Thailand – technical challenges in compatibility and quality do need to be addressed across all lyocell producers. This is needed to stabilise supply, which influences global lyocell pricing and therefore take-up rate.
China's current consumption and future production capacity for lyocell, which will make it the largest producer in the world, give it a unique opportunity to take leadership in advancing lyocell as a solution for fashion's sustainable future and to create positive impact for the fashion industry. The key is to add value to lyocell's advantages in sustainable raw materials and clean, closed-loop manufacturing, including the use of clean, renewable energy in China's production, as well as continued research and development.
Lyocell is a strong showcase of innovation in the textile industry that will steer the sector towards better environmental, value chain and consumer outcomes. What the industry can do even more is to move beyond proof-of-concept and to scale to meet industry demands, and this is where producers can play a part to help leapfrog the fashion industry into a fully sustainable future.
Just Style spoke with Sateri president Allen Zhang last year about starting production of lyocell fibres in China and launching a new commercial scale viscose fibre made from recycled textile waste – all in the midst of a global pandemic: Why Sateri sees Covid-19 as an industry wake-up call – Interview.
About the author: Tom Liu is the vice president of Sateri. As a member of the group's management committee, he is responsible for Sateri's strategic business management and oversees its lyocell and non-woven fabric division.