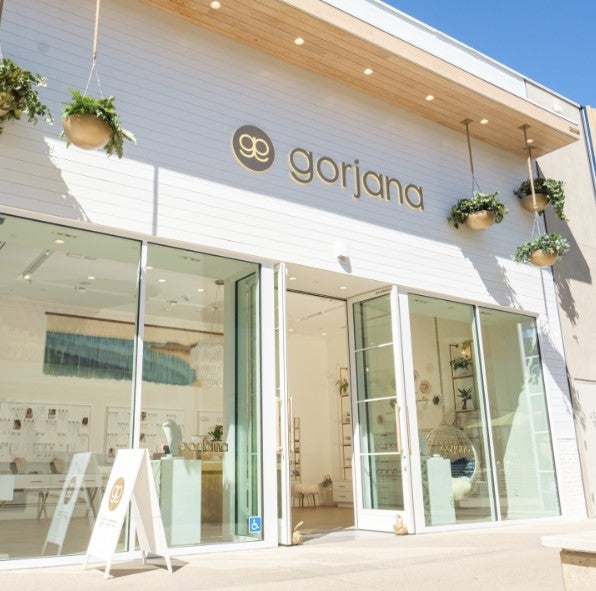 Started in 2004 by a young couple who was making jewellery on their apartment floor, gorjana is now a global jewellery brand. With roots in Southern California, gorjana recently opened doors to its 34th store in Texas. What is more, the brand plans to have 42 locations in the US by the end of this year.
Valued at over $250 million in 2020, gorjana is no stranger to growth, but rapid growth comes with its own set of bittersweet challenges. To support this growth, gorjana turned to WFX – World Fashion Exchange, a market leader in the business of helping fashion businesses transform digitally.
gorjana knew exactly what they needed from their Fashion PLM. They wanted a flexible, user-friendly, and customizable cloud-based system, that would also work seamlessly with their ERP system. So, choosing WFX PLM was an easy decision! With that, gorjana implemented WFX PLM in less than two months.
WFX PLM has been able to help gorjana scale their business while also making it easier for them to manage their inventory. It allows them to quickly make changes and keep up with demand. While most of the brand's sales came through wholesale channels at the time, gorjana felt confident to switch to a D2C model and kick off retail store expansion with WFX PLM. With centralized, searchable product and material information, WFX PLM helped gorjana gain efficiency, scale for growth, and more easily visualize their assortments by desired channels.
"The transparency that WFX provides is invaluable. Time is our biggest resource and we never have enough of it, and for that the WFX PLM system creates immense value for us," says gorjana.
In fact, the brand's growth story is a fitting example of how to scale your business when you enter the direct-to-consumer space. When gorjana went D2C, there were many opportunities to make mistakes that could have cost them their success. But by using WFX PLM, they were able to avoid those mistakes and continue their path to success.
Another benefit of digitalization was the brand's resilient stride through the pandemic. Even as Covid-19 disrupted the world, WFX's cloud-based platform – available anytime, anywhere – was an immense help for gorjana.
"Having a system that allowed us to keep all our remote teams connected and aligned, not only internally but also globally with our manufacturers, was amazing," adds gorjana. 
Founded in 2004 in Laguna Beach, California, gorjana was started by husband-and-wife duo Jason and Gorjana Reidel who began the business working with small boutiques and retailers. In 2014, the couple signed a major deal with Nordstrom that led to exponential growth. The brand's designs have been worn by icons like Michelle Obama, Amal Clooney, and Jennifer Lopez among others.
For gorjana, choosing PLM is no small decision. A wrong choice is costly—sometimes even fatal. It is no wonder that gorjana decided to make the move to WFX PLM—a PLM system that has proven time and time again to be flexible, scalable, and easy to use.
Since 2000, WFX has worked with over 600+ fashion businesses to implement their cloud-based Fashion PLM, Apparel ERP, Smart Factory and Virtual Showroom solutions. The fashion-tech company has over 35,000 users across 50+ countries.
WFX's cloud-based delivery platform requires no investment in hardware, software, or IT infrastructure. WFX allows fashion companies to boost efficiencies throughout the product lifecycle which reduces costs, improves quality, shortens time to market, and increases profitability.
For more information, please visit the WFX website or the company profile.