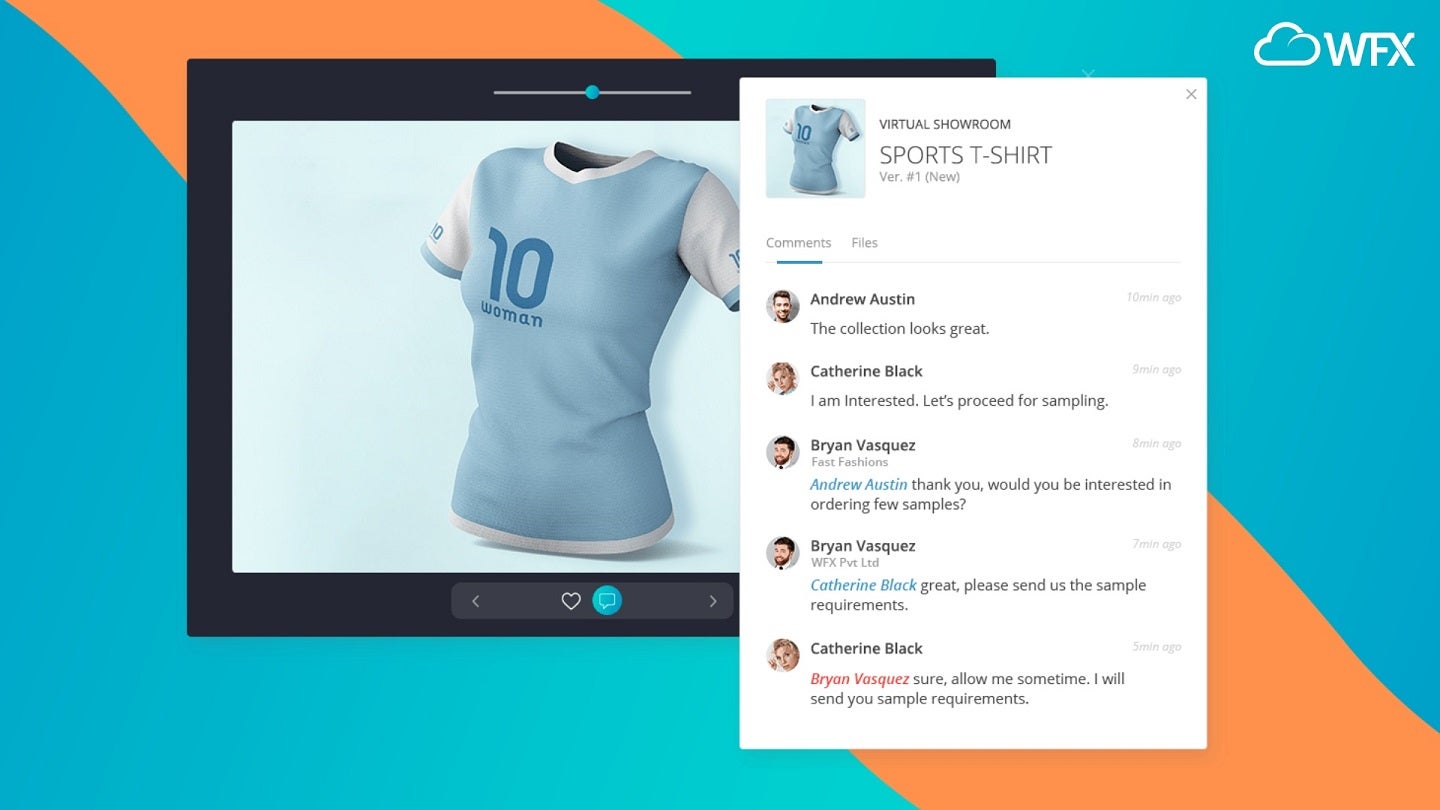 As the world becomes increasingly digital, the fashion industry has had to adapt rapidly to keep up. Trade shows and physical showrooms, once the go-to for fashion businesses for to meet potential buyers, have become less relevant in recent years. With the added challenges from global supply chain disruptions, it has become clear that a new solution is needed. 
That's where the role of a virtual (or digital) showroom comes in! A virtual showroom is a platform that allows brands and suppliers to engage with customers and promote products in the digital realm. It is more interactive than an e-commerce store and less resource-intensive than a metaverse store. It distills the best aspects of the traditional showroom experience into a user-friendly digital interface.  
How Brands Are Already Using Virtual Showrooms in the Metaverse
Many big brands have created virtual showrooms in the form of immersive 3D environments in the metaverse. Brands like Nike, Louboutin, Balmain, Diesel and more have all created virtual spaces that look exactly like physical showrooms, complete with state-of-the-art try-on technologies and the ability to buy both digital and physical looks. 
Why Should Fashion Businesses Invest in a B2B Virtual Showroom?
The Metaverse Showroom is clearly the future of online retail. But virtual showrooms aren't just for retail! They're a great medium for brands, buyers, manufacturers and suppliers to conduct business-to-business sales.  
For example, the WFX Virtual Showroom software allows brands or manufacturers to create their own customized virtual showrooms, giving them the opportunity to showcase their products and collaborate with potential buyers in a way that is both efficient and cost-effective. 
The platform allows businesses to launch private collections directly from their PLM or ERP software for select buyers. Businesses can express interest, select products they like, iterate on design changes and strike deals—all on one cloud platform.  
For buyers, the B2B Virtual Showroom provides an interactive experience where they can explore every aspect of a brand's personality, from high-resolution imagery, 3D displays and product specification to videos and sound effects—all in their own time.  
For sellers, there's no need to invest in expensive real estate, set design, props, or sales assistants – all you need is a computer and an internet connection. With decades of experience in building digital products for the fashion industry, WFX's interface takes care of all the needs of a fashion business.  
Top 8 benefits of WFX Virtual Showroom:
Improved collaboration: Enable real-time communication between vendors and brands for reviewing and discussing design and sample queries 
Flexible: Design a showroom that's as eclectic or as minimal as you want to reflect your company's unique personality 
Easy set up: Enjoy seamless integration with your existing PLM or ERP solution so you can automatically launch collections or do it manually in a few clicks 
Exclusive viewings: Benefit from exclusive viewings in your own time while protecting your designs 
Timesaving: No need to spend time and resources on setting up and dismantling physical showrooms or trade show booths 
Global reach: Send exclusive invites to clients from all over the world who may not have been able to visit your physical store  
Access to analytics: Provides access to valuable analytics, such as how long a person spent on a collection or which products they engaged with the most 
Better demand forecasting: Data collected from your virtual showroom can guide you in making better decisions about the design, development, and sale of your products 
If you're a fashion brand or supplier looking for a new way to reach your buyers and make an impact, it's time to consider the B2B virtual showroom. And with WFX, this transition to new technology can be totally seamless and stress-free.  
Don't get left behind in the digital age – join the virtual showroom revolution today. Sign up for a FREE demo!