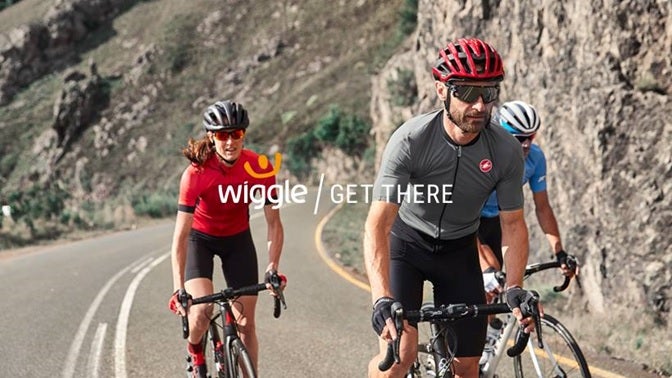 Wiggle, a UK-based sporting goods retailer, has successfully implemented WFX – World Fashion Exchange's Fashion PLM, moving away from clunky spreadsheets to a centralized cloud-based system. This transition has allowed Wiggle to streamline their processes, improve communication and collaboration within the organization, and ultimately increase efficiency and productivity.  
Founded in 1999, Wiggle is a leading online retailer of cycling, running, swimming, and triathlon gear and apparel. In 2016, Signa Sports United, a leading European sporting goods retailer, acquired Wiggle for $3.2 billion. Since the acquisition, Wiggle has continued to operate as a standalone business, while also leveraging Signa Sports United's extensive network of suppliers and partners, helping them expand their product range and offer their customers even more choices. 
Wiggle currently has over 400 employees and serves customers in over 70 countries worldwide. The company has offices in Portsmouth, Belfast and Edinburgh, and a main distribution center in Wolverhampton, England.  
Talking about their problems before WFX, Marium Zain, Operations and Sourcing Manager, Wiggle said: "We were previously relying heavily on spreadsheets to manage our product development and sourcing operations, and it was becoming increasingly difficult to access information—files would get corrupted, attachments would get lost, and we were wasting a lot of time. As we got bigger as a team and as a company, communication with suppliers was getting more difficult. There were too many version-related confusions."  
Interestingly, Marium Zain had used WFX PLM at Rapha and understood the benefits it offered in terms of having a centralized library of resources; offering a single source of truth for all information; establishing accountability in their processes; and improving inter-team relationships—and that's why she pushed Wiggle to opt for WFX PLM. 
Zain adds, "The implementation of WFX's Fashion PLM has allowed to create central libraries which means we don't have to create Tech Packs in excel sheets. It provides us with templates which can be edited, updated and improved upon rather than starting from scratch." WFX PLM also makes it easy for the team to search and download the information they need. 
The partnership with WFX has also allowed Wiggle to connect with their five big suppliers within a matter of clicks. In addition, the tracking features for Critical Path Management that show you how far behind you are on a task is another favorite of the team.  
For Wiggle, the best part about working with WFX is that the solution is constantly growing and evolving as per industry requirements. Operations and Sourcing Manager at Wiggle, Marium Zain adds, "WFX has solved so many of the things that I have discussed with the team since 2020. This shows me that the feedback I'm giving to WFX does not go in vain. WFX is always catching up with how I want to evolve and improve our product development at Wiggle."  
The Wiggle team says that part of the reason for choosing WFX is the implementation team's excellent expertise and understanding of the fashion industry and its requirements. "Working with the WFX team is a great experience," said Zain. "The implementation team understands exactly what I mean and thinks way further ahead in terms of getting what I actually want to actually do with WFX." This has allowed Wiggle to continually improve and enhance their use of the platform, and to stay ahead of industry trends and customer demands.  
"We are always looking for ways to improve and evolve our Fashion PLM, and our partnership with Wiggle has allowed us to do just that," said Jatin Paul, CEO, WFX. "We are constantly learning from each other and working together to bring the best possible features and functionalities to the market."  
World Fashion Exchange – WFX is a global provider of digital solutions for the fashion industry, helping fashion and apparel companies streamline their processes and improve their supply chain management. For more information, visit www.worldfashionexchange.com.