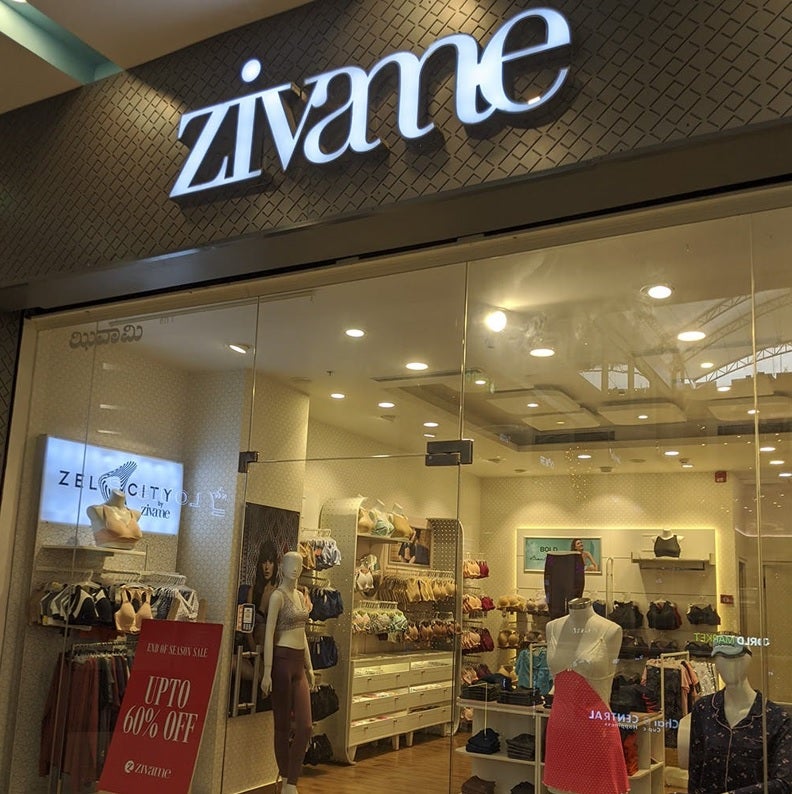 WFX – World Fashion Exchange has announced that India's largest lingerie retailer Zivame has chosen the company's WFX Fashion PLM (Product Lifecycle Management) to digitally transform their business operations.
The company plans to use WFX's Product Lifecycle Management (PLM) solution to integrate the data from their manufacturing and distribution processes into a single system. This will allow them to better manage their supply chain and improve visibility into their inventory levels as well as forecast demand.
Valued at over $100 million, Zivame is one of the fastest-growing fashion start-ups in India. Based in Bengaluru, the company was launched by Richa Kar in 2011 and has since grown to become a leader in the intimate wear retail space. Zivame has over 500 employees and sells its products through an e-commerce website as well as 100+ exclusive offline stores and 1,000+ partner outlets across India. It offers more than 5,000 styles across 50+ brands and 100+ sizes.
Known for its women-centric approach, Zivame grew so quickly in the last decade that it became increasingly important for them to streamline their design and production processes to get better visibility into customer behavior. The company expanded, but its current way of working—excel sheets and email-based communication—was an impediment to further growth. In the absence of software, teams were prone to errors or missing important deadlines, and many resources were being underutilized. That is why they turned to WFX to solve these problems.
WFX is a world-leading provider of cloud-based digital software tailored for fashion businesses. WFX has the expertise and experience that Zivame needed to make their digital transformation successful.
Zivame's team worked with WFX to build a workflow that would allow them to increase operational efficiency while ensuring accuracy and consistency. The new system allows Zivame teams to manage all aspects of product development in an integrated manner, right from ideation and design through to production and delivery.
As Zivame expands beyond bras and intimate wear to add activewear, beachwear, sleepwear, shapewear, maternity wear, and accessories to their portfolio—WFX will help eliminate the need for designers and technicians to keep track of multiple documents by providing a central work hub where everyone can see what is happening in any given design iteration, with real-time updates on design status and documentation of changes made during later iterations.
WFX's Digital Tech Pack tools will help Zivame centralize design files and make them easily accessible, streamlining the company's processes. This will save time for the team, who can now find individual files and documents through a single search. Instead, the team can devote their energies to creating beautiful products, rather than having to resolve the problems introduced by round-trip exchanges of files through email.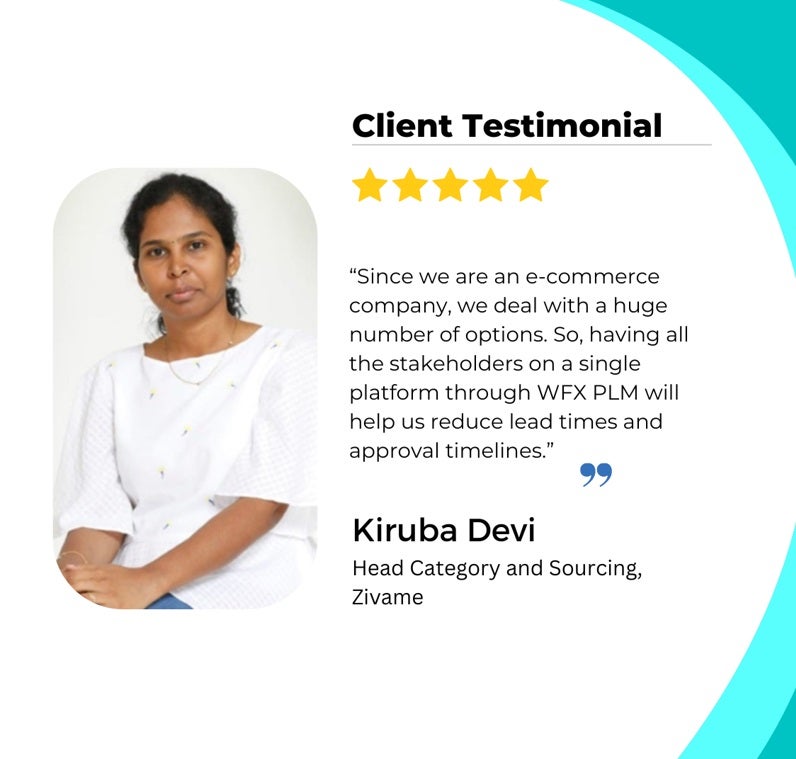 Overall, WFX PLM will help Zivame streamline all their design and production processes by providing an only source of truth for all information related to product development, including design data and design change requests (DCRs).
The collaboration between Zivame and WFX will help Zivame improve its ability to meet the growing demand for its products in India and across the globe by simplifying its supply chain management processes and providing an only source of truth for all information related to product development, including design data and design change requests (DCRs) as well as help them manage critical data like CAD files, bills of materials and more in a search-friendly, easy-to-use system.
For more information about WFX – World Fashion Exchange's digital solutions for the fashion industry, please visit www.worldfashionexchange.com.