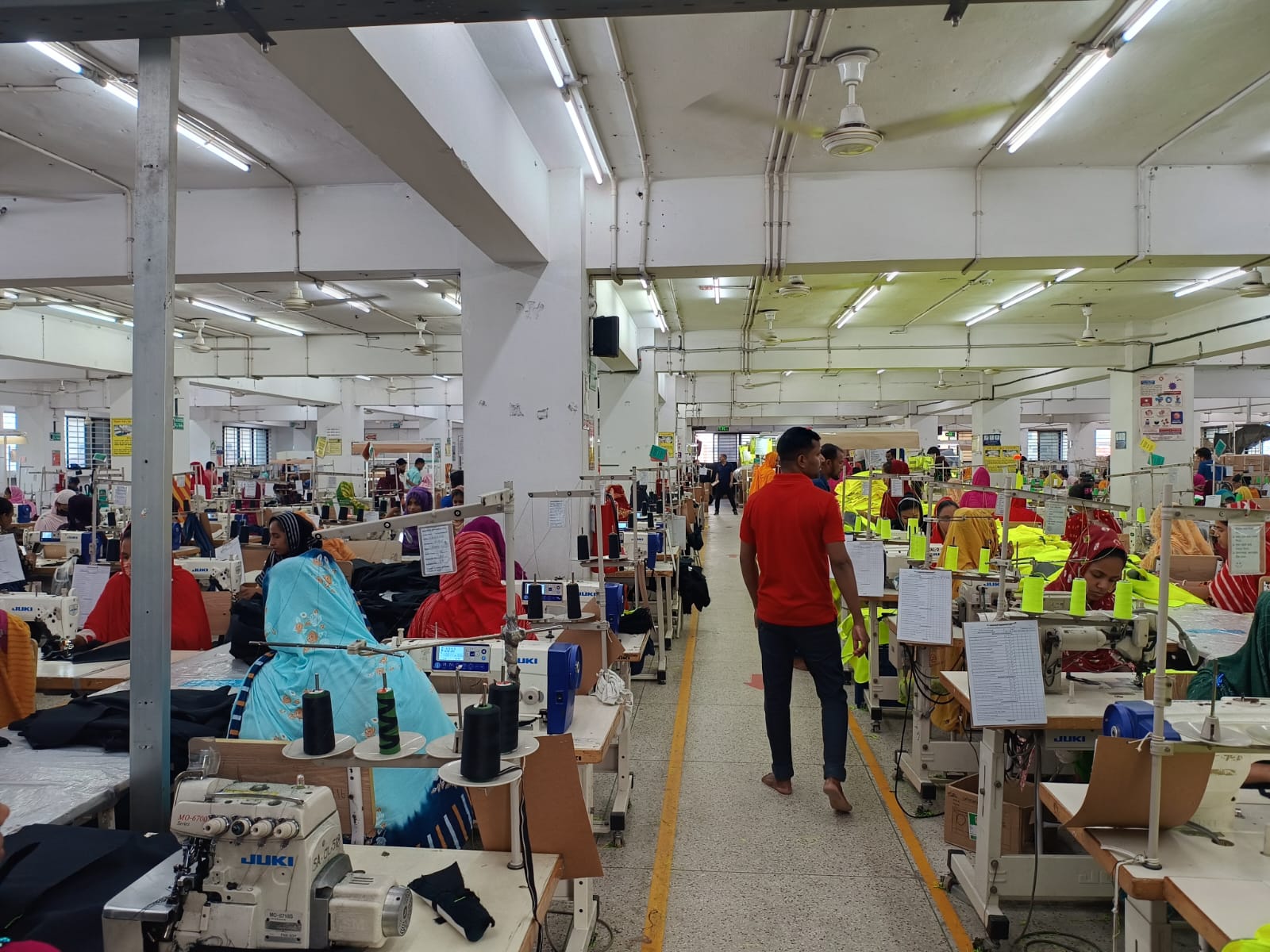 Coats Digital is pleased to announce that leading, ready-made garment specialist Searock Apparels Ltd. has selected Coats Digital's FastReactPlan to digitally transform its production processes, enabling it to create fast and accurate capacity plans to improve productivity, ensure on-time deliveries and ultimately boost profits. The solution is expected to improve productivity by 3% on implementation, greatly reduce idle production lines, firefighting and material wastage, and will ensure that Searock Apparels effectively future-proofs its business to accelerate its significant growth plans.
Founded in 2018, Searock Apparels Ltd. specialises in ready-made outerwear, denim/non-denim bottoms, workwear and uniforms. The company has two operation facilities in Gazipur and Pubail, employs over 1,800 workers and produces over half a million pieces per month. Searock Apparels has over 1,100 sewing machines and boasts a monthly turnover of $3m. Its international clients include Lidl, Norma, Orn International, 5 Star and Champion Clothing.
Khandokar Fazlay Rabbi, managing director, Searock Apparels Ltd., said: "FastReactPlan is the most renowned, trusted and effective planning tool in the garment industry. We needed to completely overhaul our manual planning process which relied on disparate pieces of information stored across multiple Excel spreadsheets, telephone conversation notes and emails. Without a fast and accurate single source of capacity planning information, our teams lacked the visibility they needed to provide precise production and shipment timelines, line availability and error-free Time & Action (T&A) and Bill of Materials (BOM) reports. As a result, we regularly suffered from over- and under-bookings, unnecessary overtime and excess material costs, idle line time and consistent firefighting to meet shipment deadlines.  FastReactPlan will make a huge difference to our productivity and efficiency levels and will significantly improve our profit margins quickly so that we can plan more effectively and drive future growth."
FastReactPlan is part of Coat Digital's Manufacturing Solution Suite and provides clients with a visual production planning and control tool that boosts processes related to delivery, efficiency and lead times. Specifically tailored for footwear and apparel manufacturing factories, FastReactPlan offers a one-platform integrated planning system that helps companies manage capacity, critical path, and materials in the same place. The versatile 'drag and drop' approach enables effective master planning across factories and better manufacturing management.
Mitali Chakrabartty, business development manager, Coats Digital, said: "We are delighted that Searock Apparels has joined our growing global family of newly digitized fashion manufacturing partners. FastReactPlan will provide greater visibility and one version of the truth for all its capacity planning teams, so it can easily optimise efficiencies and eradicate problems quickly. Once the solution has been rolled out, we expect to deliver a 3% productivity improvement, quickly. We are honoured that FastReactPlan will play such an instrumental role in Searock's digitization journey and we look forward to working with them on a long-term basis to ensure they achieve their business goals."