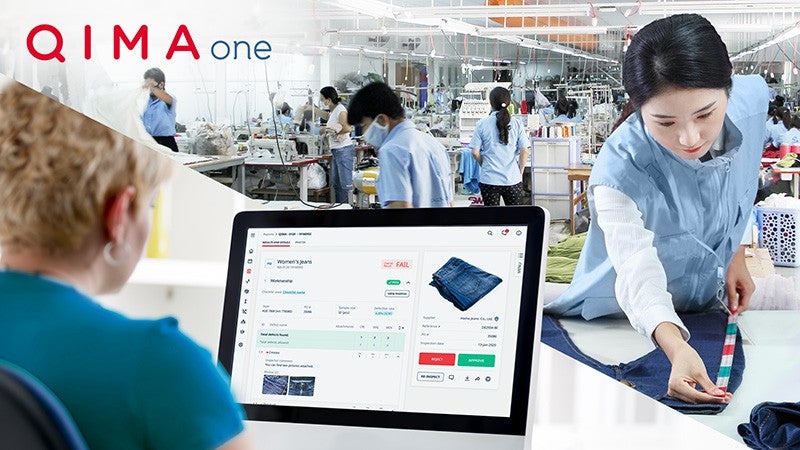 Global supply chains are facing a crisis of poor quality and visibility. Quality control team members need to prevent defects, mitigate the risk of failure, minimise shipment delays and reduce negative customer feedback.
As a leading quality control and compliance service provider performing millions of inspections globally, we created QIMAone, a smart platform that brings transparency and collaboration to the supply chain by connecting brands with their entire supply network, enabling real-time visibility of their full supply ecosystem and a shared view of quality performance in a single platform.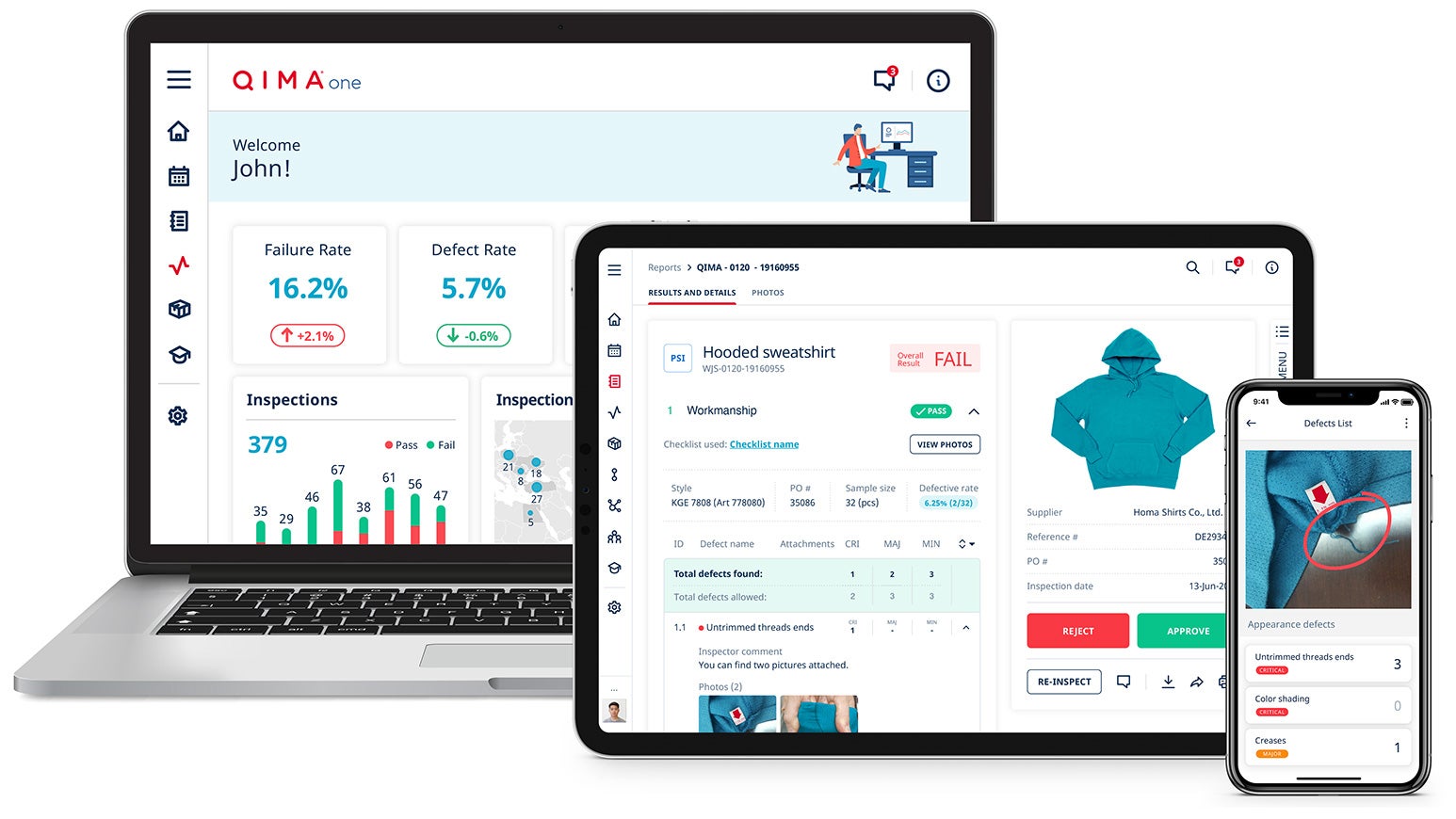 Intuitive QIMAone interface for reporting across all devices.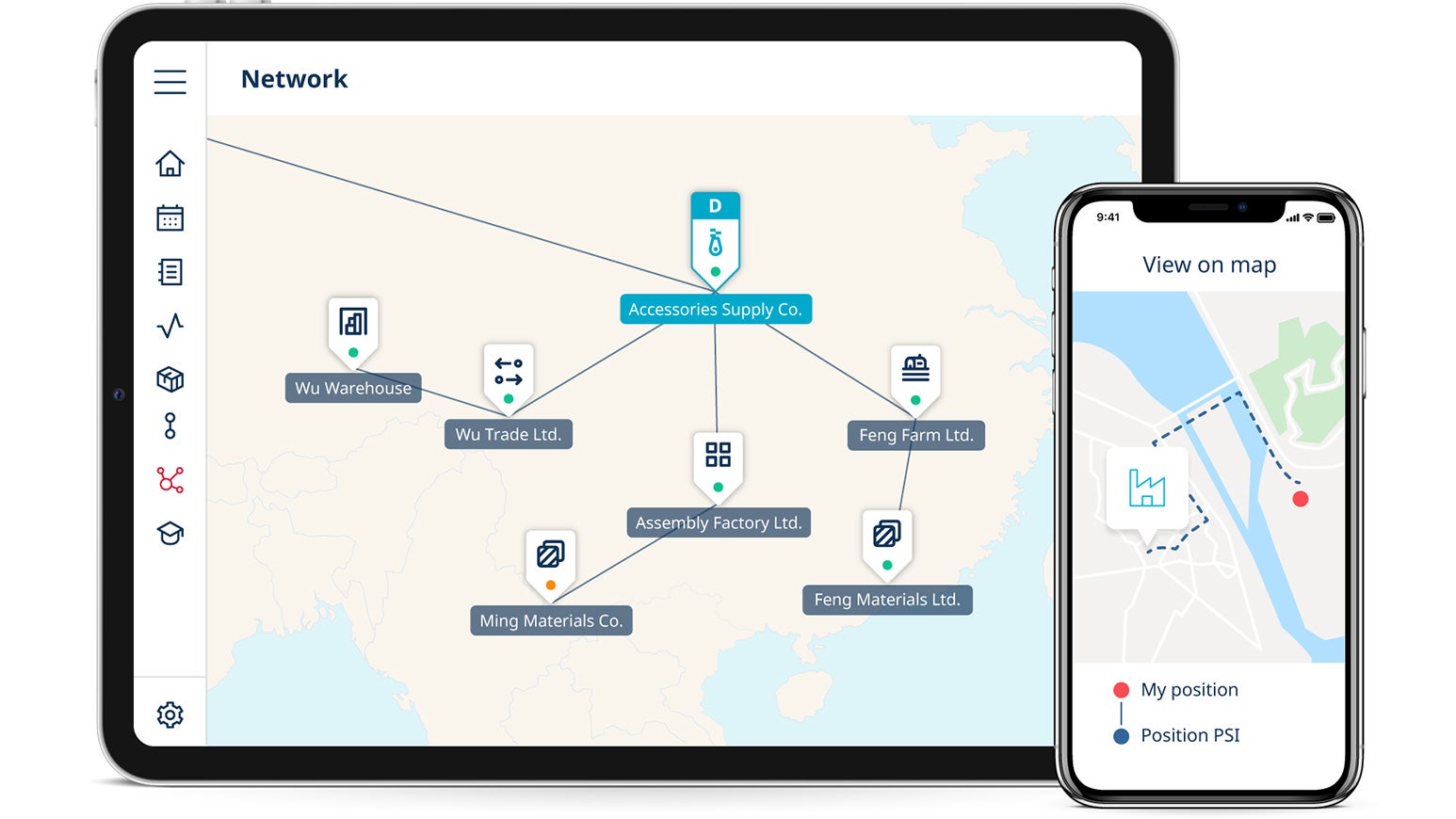 Visualisation of the product journey from raw material factories to stores.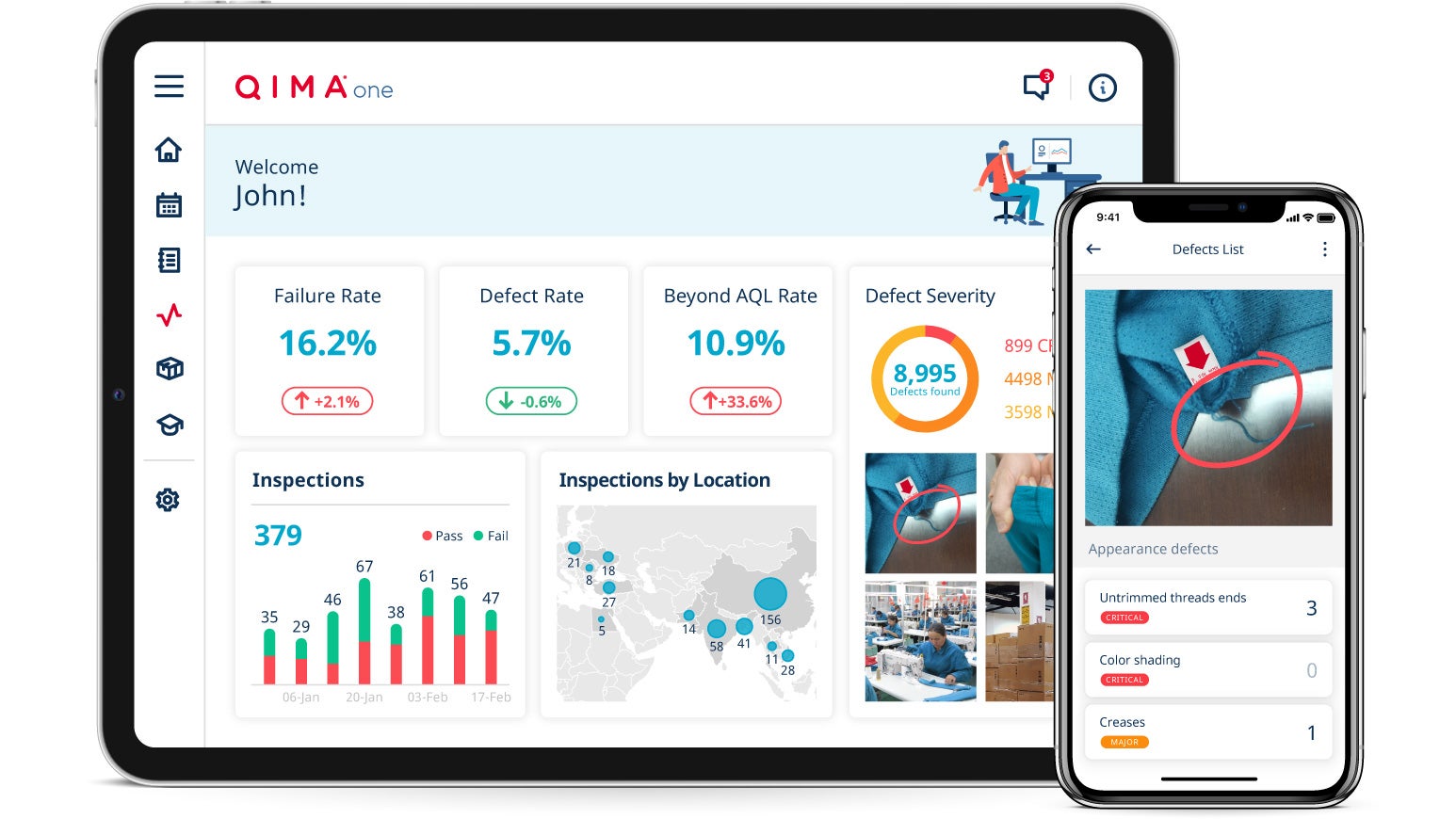 Automation and actionable insights through standardised inspection reporting.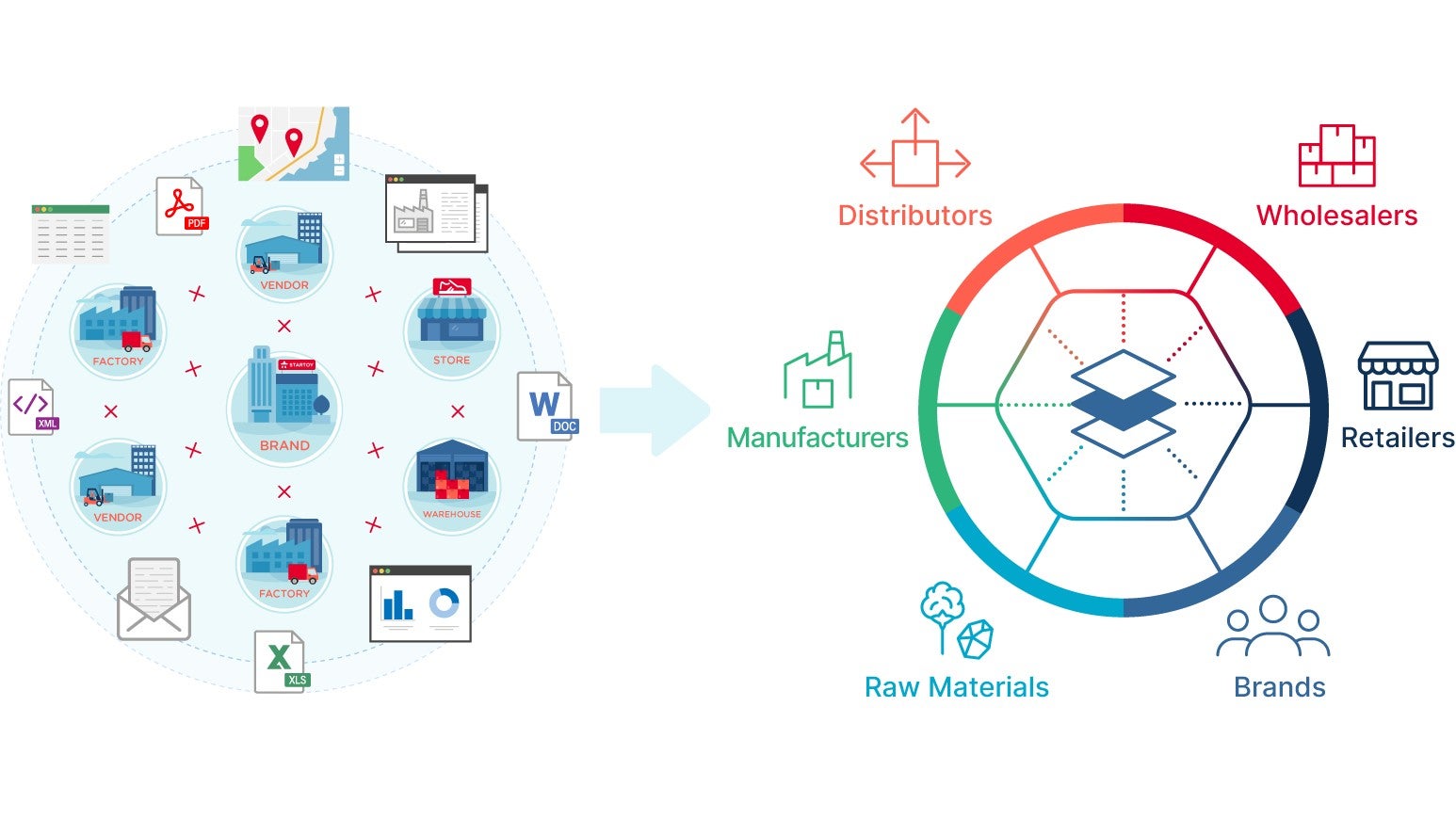 End-to-end supply chain visibility.
The QIMAone platform, combined with our thousands of certified inspectors available globally, can help customers:
Minimise disruptions when outside events have compromised visibility, resilience, and flexibility.
Ensure product quality meets your standards.
Identify and anticipate risks through an analytical and data-driven approach.
Manage a portfolio of suppliers and improve their performance with insights and best practices.
Ensure products meet the expectations of distributors and consumers using feedback from stores and consumer research.
Incorporating human expertise with digital innovation
At QIMA, we have field tested our digital platforms over many years with our inspectors. Combined with our proven expertise in product quality improvement and compliance management, we can provide the best of both worlds (Tech and Human expertise), which is unique in the industry. Our quality control services extend across the full range of consumer goods categories including hardlines, soft lines, toys, electronics and food. We help to identify defects, validate client specifications and verify product safety with inspectors trained to business requirements, ensuring that the client's products are right every time.
Paperless solutions with QIMA's interactive platform
QIMAone has an intuitive app that's built by inspectors, for inspectors. QIMAone will help customers go paperless and empower inspectors with a powerful mobile app that uses reliable data to standardise processes and increase productivity.
With QIMAone, customers can see the inspections to perform, the upcoming assignments and recent reports submitted using our user-friendly dashboard. Our clients can leverage our digital checklists to perform standardised inspections, identify defects with pictures and submit interactive reports. Our powerful automation features help QC managers save time with automated allocation based on location, product expertise, and teams' schedule.
Using QIMAone, customers can easily customise inspection and audit instructions that match your existing processes and ensure consistency at every step across their supply chain.
The QIMAone API connects with the client's systems to streamline operations. Existing solutions can be easily integrated to upload purchase data, sync user directories, trigger inspections and audits, and retrieve reports and analytics with just one click.
Key features of QIMAone platform
QIMAone offers a wild range of features that matches the needs of supply chain and quality control managers, including:
An intuitive app built by inspectors, for inspectors a powerful mobile app that uses reliable data to standardise processes and increase productivity.
Interactive quality reports with photos, videos and smart decision management to make educated decisions faster.
Actionable analytics as with QIMAone, data is collected at every touchpoint to get analytics that really drives continuous improvement.
Supply chain visibility to expand visibility beyond finished products to foster transparency in the supply chain.
Smart automated assignment to build long-term trust in the supply chain with a balanced model that combines supplier empowerment with smarter control and third-party quality agencies as insurance.
Workflows that function easily to customise inspection and audit instructions to ensure consistency at every step.
Integrations such as the QIMAone API connects with systems to streamline operations.
About QIMA
QIMA offers clients smart solutions that establish customer trust and make operations easier. Founded in Hong Kong as AsiaInspection, QIMA employs over 4,000+ employees in more than 60 offices and labs worldwide.
Its mission is to digitise the testing, inspection and certification industry by moving everything online. Through the help of QIMA's tech experts in Asia, Europe and the Americas, the company builds applications for the easy and fast management of quality and compliance data.
QIMA brings together innovations related to quality inspection, supplier audits and certification, as well as lab testing, through a digital space that provides efficiency, accuracy and transparency of operations.
The company operates in 100+ countries and helps more than 30,000+ global brands, retailers, and manufacturers in the consumer goods, food and life sciences sectors achieve quality excellence.
QIMA's story began in 2005 in Hong Kong when we disrupted the quality control industry by taking it online. QIMA was the first to offer service booking, reports, and analytics from the convenience of an online account and mobile app.
In 2020 QIMA introduced QIMAone: a collaborative quality management software platform that empowers brands, retailers, and manufacturers with actionable data for quality and compliance improvements. QIMAone is built on the foundation of the best practices we learned over fifteen years of rolling out quality and compliance management programmes with global businesses.