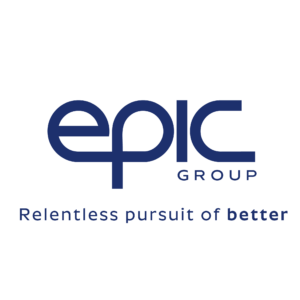 Epic Group is a Hong Kong based clothing manufacturer with facilities across Asia, Africa and the Middle East. It is ranked this year in several Excellence categories including Business Expansion, Environmental, Innovation and Social.
Ranjan Mahtani, the group's Executive Chairman, speaks with Just Style about his company's mission, how it is coping with current trends in the market such as supply chain issues and his expectations for the coming year. He also provides insight on the hot topic of sustainability and how the pandemic has accelerated developments in this area.
Profile
For decades, Epic Group has been a key player in the apparel industry – first as a major textiles trading house, then as a leader in sourcing quality fabrics, then as a state-of-the-art manufacturing company with facilities in Bangladesh, Ethiopia, Vietnam and soon in Jordan. Our evolution speaks to our core principle of "The Relentless Pursuit of Better".
This means that we are dedicated to seeking out ever higher standards in everything we do, from world-class apparel manufacturing and design services to innovative machinery that enables us to reach increasingly better environmental sustainability targets.
By combining speed, efficiency, technology, design and innovation we meet ever-changing market trends and our customers' demands with unfailing reliability.
Over the decades we've built up a solid and loyal, international, customer base founded on our commitment to partnerships, mutual trust and professional respect.
HQ ADDRESS :
9/F, EGL Tower, 83 Hung To Road,
Kwun Tong, Kowloon,
Hong Kong
TELEPHONE: +852 3512 0758
EMAIL: communications@epichk.com