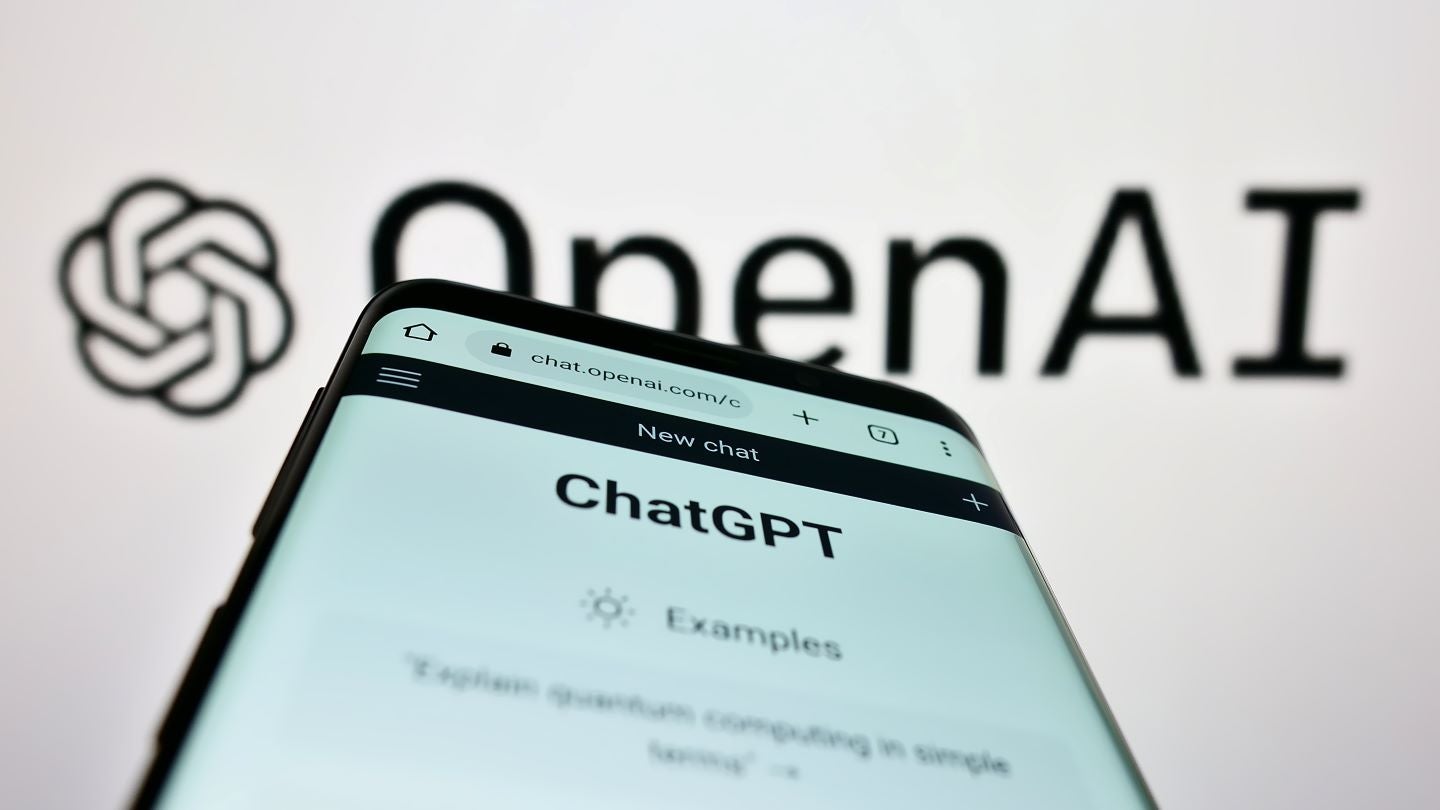 In a global fashion market that was estimated by international consultancy McKinsey to be worth USD2.5trn in revenue before the Covid-19 pandemic, the economic opportunities for generative AI like ChatGPT in the apparel sector could be huge. 
Its acronym, GPT, stands for 'generative pretrained transformer' and it is a natural language processing model that is free to use. Developed and launched in November 2022 by US-based artificial intelligence research laboratory, OpenAI, ChatGPT uses so-called 'self-attention mechanisms' – a system that takes in information from a source such as the internet to produce information in the form of text. Since its launch, ChatGPT has been joined by Bard, Google's rival generative AI product which it launched in March (2023). 
According to Dr Bharati Rathore, a specialist in fashion management at Birmingham City University's School of Fashion and Textiles, in the UK, the apparel industry is already identifying how it can benefit from ChatGPT right down the supply chain – from consumer interaction to manufacturing processes. 
"[Academic] research on ChatGPT in the textile industry could focus on how this technology can be used to optimise the production process, generate meaningful and automated customer support, or develop personalised recommendations for shoppers," she explained. "For instance, the system can be trained on data from a production line to detect any anomalies or process changes that could lead to defect, and alert personnel accordingly."
But while such applications of this new tool are being worked out, others in the fashion industry are already publicly experimenting with ChatGPT for marketing purposes.
Gala Marija Vrbanić, founder of the Croatia-based digital-first fashion line Tribute Brand, revealed to fashion magazine Vogue in February last year that she already uses ChatGPT for marketing, giving the example of how she instructed the chatbot to write a "bizarre" story about a virtual brand ambassador to generate a five-paragraph tale that was used in a marketing campaign.
Shadi Adada, CEO of Beirut, Lebanon-based design and production agency FittDesign says that fashion brand owners have a "tremendous opportunity" to use tools like ChatGPT to maximise the efficiency of their businesses. He suggests the tool can be used to generate customer support emails, create social media content and strategies, while being instructed to act as a fashion brand consultant.
Adada also recommends brand owners to consider using the tool to provide data insights into their business.
Away from marketing applications, others are more sceptical of ChatGPT's readiness for practical deployment in specific industries such as the apparel sector.
"In my opinion, the current iteration of ChatGPT (…) is still far from being considered fit for purpose for commercial use, certainly not within a supply chain setting," said Dr George Bargiannis from the School of Computing and Engineering, at the University of Huddersfield, also in the UK.
Bargiannis notes that the open-source data ChatGPT is trained on is unlikely to be of direct relevance to the day-to-day operations of a particular supply chain as most of these brand-specific data are not publicly available. An apparel manufacturer would therefore need to train the chatbot on its own precise dataset(s) to be able to deploy it effectively.
"A bespoke version [of ChatGPT] trained on data provided by a particular brand or a network of affiliated brands, will be more likely to assist in tasks such as supplier selection and evaluation, by quickly assessing candidate supplier capabilities and track record based on historical information," Bargiannis explained.
"If it is intended to be used for tasks as specialised as predictive maintenance within a particular manufacturing process (…) a ChatGPT trained on years' worth of historical records of maintenance tasks [for a specific manufacturing process] will potentially be able to assist in monitoring – offline or online – an assembly line to detect and predict equipment faults," he added.
However, there are clear time-saving benefits to using ChatGPT, which also reduces the need for potentially expensive human input on some tasks like research.
Dr Vaggelis Giannikas, Associate Professor at the School of Management at the University of Bath, south-west England, feels that ChatGPT can help spread knowledge and understanding of how to optimise supply chains, including for apparel.
"At the moment, most of us use Google to learn about a new supply chain management approach, search what our suppliers/competitors do, find market information etc. Technologies like ChatGPT have the potential to make this easier for us by providing an interface (…) for people to get the information they might need," he said.
Bargiannis says that while generative AI tools like ChatGPT may be able to help reduce operational and resourcing costs in this way, wider integration can only be achieved if these technologies can at least partially explain their responses, something they cannot do at present – creating the risk that supply chains might be allowed to operate on inaccurate information.
"Imagine the scenario of a procurement manager in a yarn production company asking ChatGPT which supplier to select for a particular fibre order? Would they be able to trust the response they receive if it's not accompanied by a clear explanation that depends on specific criteria supporting that decision?".
Bargiannis is also doubtful about the potential uses for AI in helping to tackle the significant issues of counterfeit products in the fashion industry and improving sustainability: "End-to-end traceability and visibility across the fashion supply chain is still a major challenge, and the barriers to achieving it are not primarily related to technology maturity, but rather to unavailability of the necessary infrastructure and legislation," he said. For example, it has only been a year since the European Commission adopted a proposal to create a digital product passport promoting the sale of sustainable products across the European Union (EU). (3) Until traceability-related initiatives are operational, technologies such as "ChatGPT will be unable to contribute to any improvement, as they rely on access to such data to facilitate track and trace processes", he said.