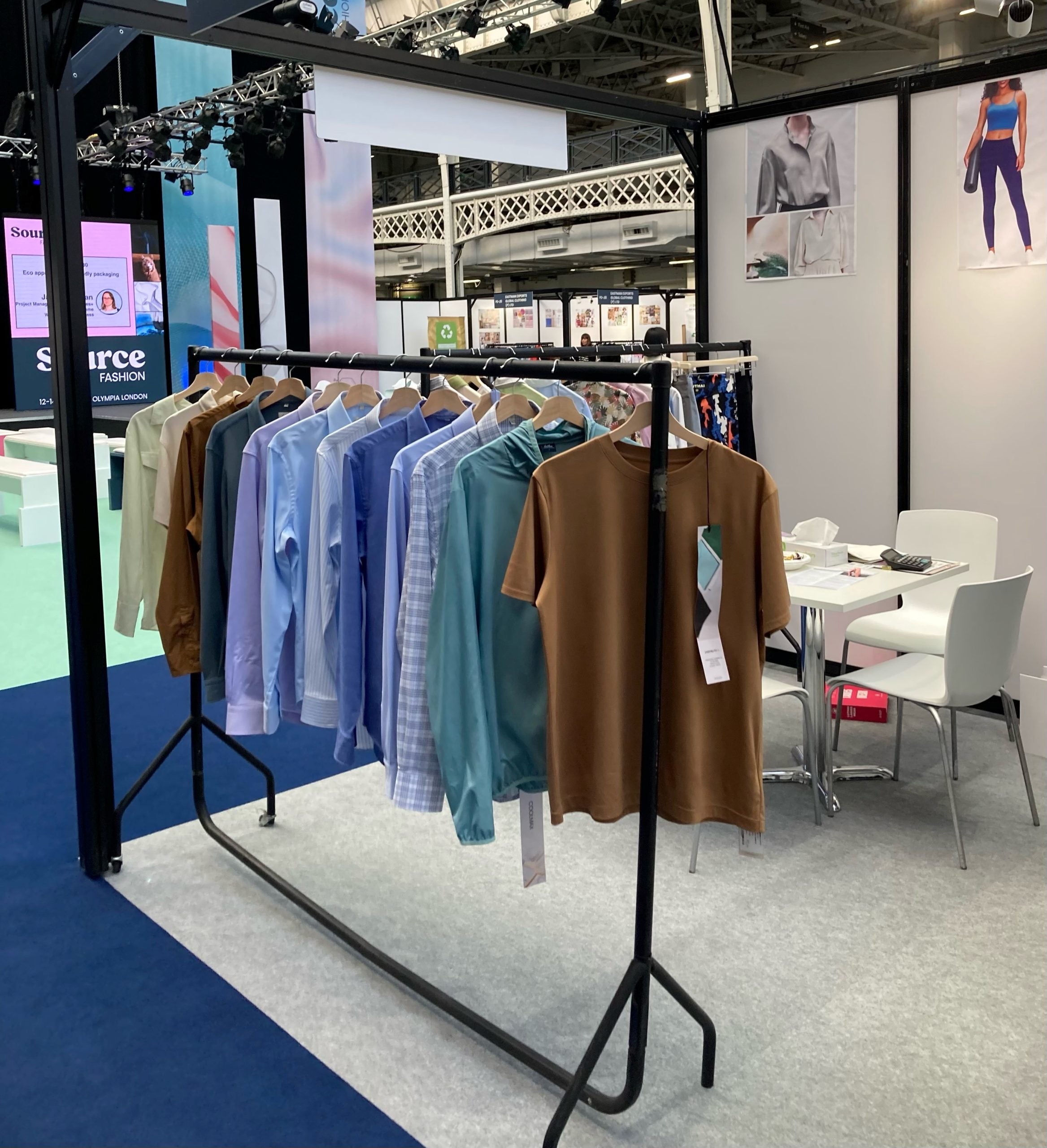 The global fashion industry has faced mounting challenges stemming from the pandemic, the Ukraine war, and a looming recession. At the Source Fashion event in London, Just Style asked the people working at the centre of these challenges for their views as international manufacturers. Their answers paint an alarming picture of an industry-wide lack of demand, rising costs, networking difficulties and unstable supply chains.
1. Lower demand and smaller quantities
Jacky Tao, manager of Welfull Group, China
"It is very difficult right now as the demand for our manufacturing is lower. Customers don't want to spend as much anymore."
Dawn Hunt, sales director at Trendz Global, UK
"A lot of UK businesses have gone out of business, and it feels like it's shrinking and a lot more people have been going independent or simply online only. It raised the question of how you supply such small quantities to them. Everyone has downsized massively in recent years and that has affected manufacturers massively. We're a Bangladeshi producer and Bangladesh is known for its volume orders, so the factories are having to think about the way they produce to line up with the UK's market trends."
How well do you
really

know your competitors?

Access the most comprehensive Company Profiles on the market, powered by GlobalData. Save hours of research. Gain competitive edge.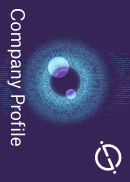 Company Profile – free sample
Thank you!
Your download email will arrive shortly
Not ready to buy yet? Download a free sample
We are confident about the unique quality of our Company Profiles. However, we want you to make the most beneficial decision for your business, so we offer a free sample that you can download by submitting the below form
By GlobalData
Tommy Sheng, merchandiser manager at Wuhan Kingsrich International Trading Co. Ltd, China
"The order quantities that are coming in are too small. The smaller brands we're working with are small and are ordering smaller quantities. It's a new challenge because the market is struggling at the moment. Most challenges are due to not getting the high quantities from brands. We're focused on fast fashion brands, but we want to go for more high quality brands in the luxury segment."
Wen Zeng, manager of Xiamen Defo Garment Co. Ltd, China
"Less demand is the most challenging issue for us at the moment. Some customers tell us that in 2022 they expected high demand and placed big orders but experienced less demand and had too much inventory so we're now facing less demand. They've got too much stock so they're not placing new orders with manufacturers. One customer said they're interested but they have 10,000 items in stock so they can't buy any of it despite their interest."
King Fang, general manager of Qingdao Bloomtex Garment Co. Ltd, China
"Quantity is a challenge – the cost in terms of time and price – it is hard to get high quantities due to covid and lack of demand."
2. Higher costs
Jacky Tao, manager of Welfull Group, China
"We mainly produce in China and the costs are getting higher, so on the price point it's getting much harder for us."
Navroop Kaur at Prime Casual, UK
"We're seeing difficulty with price points and getting customers to invest long term."
Candy lamb – manager at Hiap Shing Lingerie Co. Ltd, China
"Price and marketing is a challenge in the lingerie business and the exchange rate. It's hard to find new customers."
3. Meeting sustainability goals
Valeria Bouroncle, CEO of Vap Retail, Peru
"The most difficult challenge is that clients and shoppers are looking for more than garments or clothes. They are looking at the manufacturers making these garments and their sustainability within the business, product, and their social responsibility to the environment."
 Midushi Kachhar, creative director of Hasiroo, India
"Our palm leaf sheaths are a waste-based material and it took so many years of research. Each shoe is different, they don't carry the same hue or texture. I want people to be more aware of the effort that goes into making these sustainable products before they buy the product."
Maria Karampa, sourcing / ethical manager at Athos Pallas, Greece
"Sustainability has lost its meaning as lots of brands are using the word, so honest brands that are actually sustainable are questioning themselves. How do we communicate sustainability and avoid greenwashing?"
Uvaraj Adinarayayanan, CEO at Stanfab Apparels Co. Ltd, India
"Sustainability is a challenge because of the pricing – it's more expensive for manufacturers so the customer has to pay for it in order to make it possible."
4. Ongoing effects of the pandemic
King Fang, general manager at Qingdao Bloomtex Garment Co. Ltd, China
"There have been problems with factories closing and manufacturers losing business due to the pandemic. There has also been a huge hit on global economies, but the GDP of China has increased steadily."
Janet Hu, general manager at Nanjing Jed Spy Imports and Exports Co. Ltd, China
"Labour costs in China are high and our factory is smaller than before due to the pandemic. So low prices and high quantity orders mean we have to work with good quality brands in China."
5. Networking difficulties
Midushi Kachhar, creative director of Hasiroo, India
"We have been researching and experimenting for more than a year and started selling six months ago. We are fairly new and not very well known to businesses and that is a challenge in itself."
Dawn Hunt, sales director at Trendz Global, UK
"Getting access to buyers since Covid as most people are working from home. We no longer have business phone numbers, just people's numbers and emails so that connection is lost, and the key part of this business is connecting and networking."
Lucy Sawyer, design director at Trendz Global, UK
"The market has been so challenging, and people are resistant to meeting with new suppliers. It's hard trying to convince people that it would be worth their while, to talk to you and show your product to them. This is one of the reasons we're [at Source London], to access people and convince them that we can be interesting to them. The industry's seen a great shift in the last few years."
Simon Han, general manager at Dison, China
"Source London has created a great space for us to network as a manufacturer but it's only held two times a year. We need more opportunities to reach out to brands. If an online project was present for us to be able to reach and sell to small businesses, because they are the ones more interested in us, then things would be a lot easier."
Samantha Collantes, commercial manager at LIVES, Peru
"Our challenge is to obtain new clients because of the competition from different countries. Clients are looking for a lot of sustainability and not everyone can cater to that. Our business is focused on sustainability because we know that the market is looking for it from manufacturers."
Jack Lee, merchandiser manager of Shanghai Paradise Bird Textile Co. Ltd, China
"Due to the limitations of Covid we haven't been able to have face to face communication with our customers for a few years."
6. Work going abroad (UK businesses)
Navroop Kaur at Prime Casual, UK
"More brands are taking work abroad due to UK inflation and there are higher prices with fabric importers."
Rena Chauhan, director of Sublimation Print, UK
"We're having difficulty supplying the high street as costs are going up and the market is going abroad. River Island was a customer with us, but they took their business abroad. We used to have 20 staff but we're now down to 5 due to a decrease in orders."
7. Unstable supply chain and sourcing difficulties
Paolo Forghieri, director of Filietessuti, Italy
"Our cashmere is sourced from China but there are long lead times so it's difficult to obtain them."
Farrah Borio-Shaikh, product development account manager at V.Fraas, Germany
"We can usually lock prices but now suppliers can only hold stock for three months. Rates have improved but finding raw materials is the biggest struggle."
Uvaraj Adinarayayanan, CEO at Stanfab Apparels Co. Ltd, India
"Technology is playing a bigger role and it's important for manufacturers to understand the demands that exist within the supply chain and for us to learn the different demands for different countries."
Shiv Gulati, director of Skc International Co. Ltd, UK
"The market is very volatile right now. The UK has never been the same as the US in terms of impulsive buying. Inflation is off the charts in the UK and Europe. We can't leave the UK despite the volatility because it remains such a crucial stage to showcase yourself. It's a core market for creativity all over Europe. We believe communication is the best way to overcome the current challenges for manufacturers."
Wen Zeng, manager of Xiamen Defo Garment Co. Ltd, China
"We saw 20% of China's factories in our supply chain close forever and we can see that some workers have left the industry forever. Covid has damaged every sector in China including the garment manufacturing sector. But there are a lot of factories bouncing back after the Chinese New Year festivities. The bigger factories were more fragile during the Covid years due to lack of money. Small factories usually have some workers so they can make the orders but if they don't have the orders they just ask the workers to leave."
Zhiyuan Xu, manager at Shanghai Bixuan International Trading Co. Ltd, China
"Before Covid, China was the biggest manufacturing country but since then customers have shifted to Vietnam and Africa due to China's Covid policies. Now it's time for us to focus on China again – the biggest challenge is finding a one stop shop so it's what we're doing now. We provide all of the fabric and take it from there so we do everything apart from the design. We're a vertical supply chain."
8. Understanding new industry and consumer trends
Jack Lee, merchandiser manager at Shanghai Paradise Bird Textile Co. Ltd, China
"Our customers are always looking for something new and fashionable so they challenge us. This means we need to develop new items to meet the trends which takes time but our customers are always pushing for innovation as they don't have a lot of time to wait."
Janet Hu, general manager of Nanjing Jed Spy Imports and Exports Co. Ltd, China
"Our manufacturer is in China and we can produce anything, but the problem is with design as we're not familiar with the fashion trends. That's the problem insofar as growing the business. We want to have design partners to overcome this challenge."
Paul Aray, general manager at Intrasesa, Peru
"There are inventory problems but we're seeing a lot of new direct to consumer brands. We used to work with brands in retail so it's a challenge to understand these new direct to consumer brands."