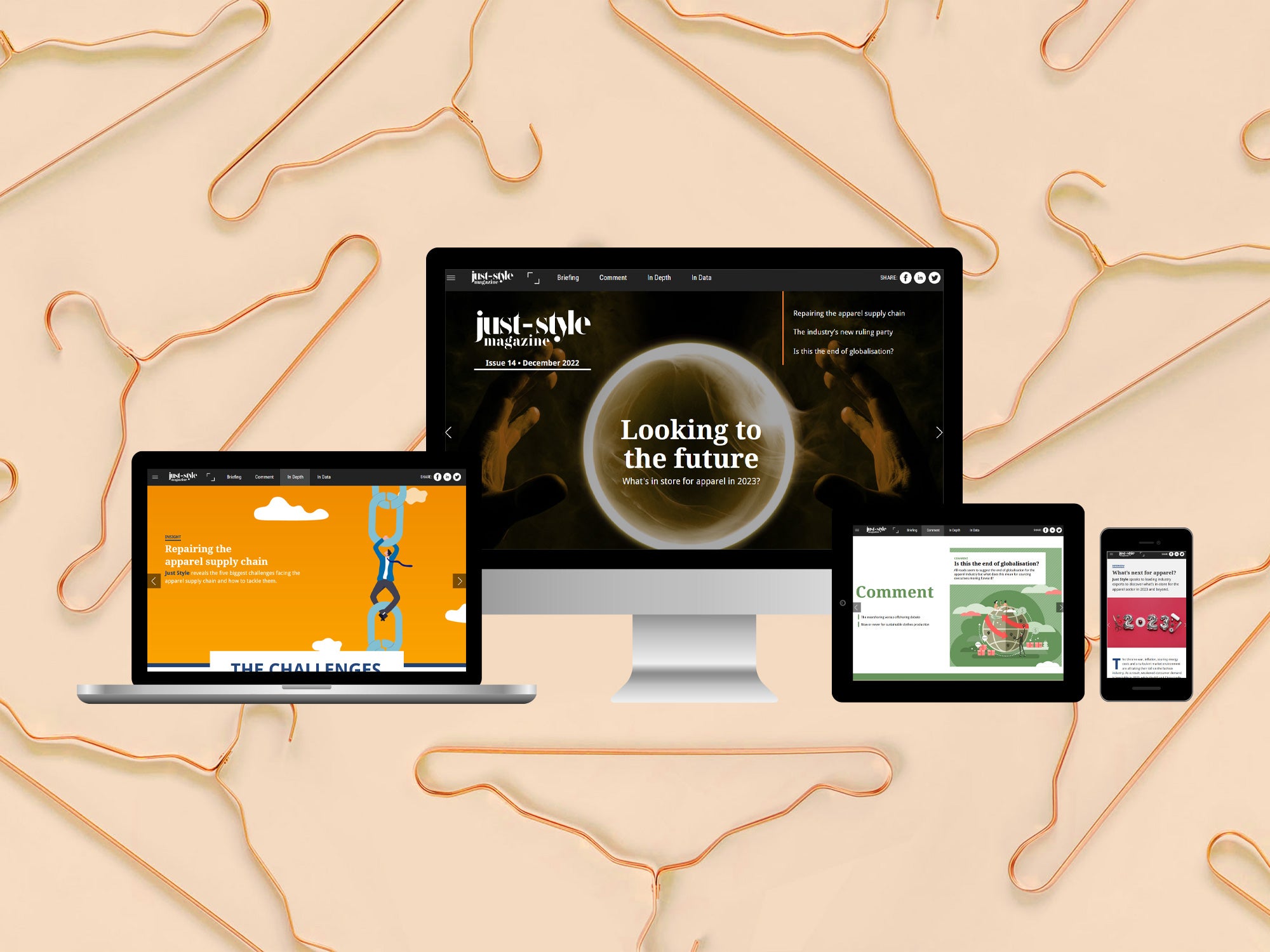 The latest issue of Just Style's digital magazine which focuses on the future of the apparel industry and how to tackle the biggest challenges facing the apparel supply chain right now is out now. Read it for free online on all devices.
We discuss the current challenges from rising inflation, energy costs and the Ukraine-Russia war to the devastating floods in Pakistan, sustainability and ongoing global supply chain disruptions. Plus, we reveal how to tackle all of these issues as we approach the start of 2023.
This issue's overarching theme is looking to the future, so we've asked several leading apparel industry experts to share what's in-store for the apparel sector in the coming months and beyond. Our key questions include who will be the winners and losers, what's the secret to remaining resilient amid the threat of a global recession and are there any opportunities hidden within all the doom and gloom?
Just Style recently attended the International Apparel Federation's 37th World Fashion Convention held in Dhaka, Bangladesh. Don't miss our exclusive insights from the event on whether garment manufacturers hold the key to transforming the global fashion industry despite being squeezed by high costs and low demand due to rising inflation. Our analysis explores shared risk, the potential within Europe's Green Deal as well as the importance of digitalisation and upskilling the workforce.
Nearshoring will remain a hot topic in 2023 so the National Council of Textile Organization's (NCTO) president and CEO, Kimberly Glas, explains why she believes nearshoring is the solution to the economic challenges currently facing apparel companies.
If that wasn't enough, Gherzi Textil Organization's partner, Robert Antoshak, reveals why all roads seem to indicate the end of globalisation for the apparel industry and what this means for sourcing executives moving forward.
Read the latest issue of Just Style Magazine for all this and more insights, analysis, data and interviews from the apparel industry.
You can subscribe here to receive email notifications when a new issue is available. As always, don't forget to follow us on Twitter, Facebook and LinkedIn and let us know your thoughts on this issue.