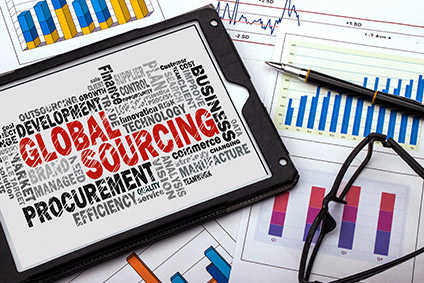 The global apparel supply chain will continue to be buffeted by rising costs and increased pressure for faster deliveries, smaller quantities and more styles in 2018, according to just-style's annual State of Sourcing survey. This overview of the responses suggests executives are planning for this by reallocating some of their sourcing in the year ahead, and investing in productivity and process improvements. Many also lament that the fashion industry is stuck in a rut, caught in a cycle of short-term planning, a focus on cheap sourcing and a lack of integrity.
Speed is the top buzzword for apparel executives as they head into 2018, according to responses to just-style's latest State of Sourcing survey.
The need for a faster, more responsive supply chain is being driven by consumers' increasing demands for immediacy, constant newness, and a more convenient shopping experience across multiple channels.
And the pressure to respond with shorter and more flexible lead times, as well as smaller production runs, is proving to be both a challenge and opportunity for sourcing executives.
"Faster delivery times," "Meeting demand of speed to market," and "Cost, speed, the increasing number of SKUs and business complexity," were among some of the concerns cited.
Others also noted: "There is a huge demand for speed to market and what seems like a lack of suppliers willing to accept lower minimum order quantities to do so," and that "lead-times and overall PLM lifecycle are still too long to meet consumer expectations." Another lamented the disconnect of "aligning between the opposite requests of speed and compliance."
How well do you really know your competitors?
Access the most comprehensive Company Profiles on the market, powered by GlobalData. Save hours of research. Gain competitive edge.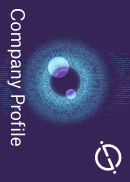 Company Profile – free sample
Thank you!
Your download email will arrive shortly
Not ready to buy yet? Download a free sample
We are confident about the unique quality of our Company Profiles. However, we want you to make the most beneficial decision for your business, so we offer a free sample that you can download by submitting the below form
By GlobalData
The flip side of course is that some also see opportunities in the challenges, clearly calculating that if they can build more responsive supply chains and get ahead in speed and agility then they will be among the winners rather than the losers.
"The flexibility in handling any products and any quantities with shorter lead times will be the biggest opportunities facing the global apparel supply chain in 2018," is how one summed it up.
"Speed will win," "Increased speed to market; weaker players will exit the market," and "Speed to market and faster turnaround create more frequency of orders. Orders may be smaller but timing is key," were among other comments we received.
Ongoing uncertainty
Another word that stood out among the many responses was "uncertainty." References ranged from "Uncertainty in large consuming markets (US and UK) will continue to affect demand," to the uncertainty over trade agreements on both side of the Atlantic, and the impact of political instability across the globe.
Concerns over Donald Trump's presidency and his administration's policy, especially on trade agreements such as NAFTA (the North American Free Trade Agreement with Canada and Mexico) were cited by many. Trump "is unpredictable and does not make rational decisions," one said.
The "administration's policies and its impact on currency markets and consumer sentiment," along with fears for "protectionism, especially under the new Trump administration," were among other comments.
The overall outlook for 2018 includes more optimistic expectations for consumer confidence in all key markets than in last year's survey (with the exception of Asia, where the sentiment remains upbeat). Indeed, growing markets Asian and Latin American are seen among future options to explore, while others are eyeing "non-traditional opportunities besides retailers and brands."
That said, there is also pessimism over a tougher market environment, the shift in retail sales from offline to online, and apparel's decreasing share of the consumer wallet.
On top of this, buyers are criticised for demanding a faster turnaround while continuing to push for lower prices and higher margins. "Retail makes all the money, they are very short-sighted, they have no structure and no planning, then blame the manufacturers for the shortfall."
"Allow manufacturers to manufacture, rather than retailers trying run a manufacturing facility, as is the norm," another added.
Several respondents also warned retailers will have to adjust to a shrinking supply base and higher factory prices. And that suppliers have to contend with "too many different standards and the absence of an industry-wide Code of Conduct and audit protocol."
"In general the industry is lacking differentiation with its fast fashion (cheap) approach. The price spiral is still going downwards from a consumer point of view, and this has a negative impact on the overall supply chain. Current global garment players, too, have less differentiation. Fashion has lost its value and that's a real pity."
Sourcing shifts
Rising raw material and labour costs continue to be of concern moving into 2018, with a massive 72.9% of those surveyed expecting overall sourcing costs to rise in the year ahead. Several singled out China's anti-pollution policies for adding extra pressure by forcing dyehouse closures.
Respondents appear to be planning for these higher costs, with almost half expecting an increase in their sourcing budgets. Renegotiating with current suppliers has also risen as a cost-cutting tactic – although process and productivity improvement, as well as closer collaboration with key suppliers, remain the top measures to try to mitigate any hikes.
Identifying new vendors, and exploring new sourcing hubs are among other strategies to manage costs and strike a balance between speed and flexibility. "Finding new sourcing markets with the desire to offer lower minimums, exceptional quality and service, with on-time delivery," is on one wish-list.
A massive 80.2% of respondents say they are planning to reallocate some of their sourcing in 2018, with the biggest beneficiaries by far likely to be alternative sources of supply in Asia.
Bangladesh and Vietnam continue to be seen as the two sourcing markets most likely to grow in importance in the next five years, and of those who source from these two countries, the survey results also suggest they intend to place more orders in both during the next year.
The "biggest opportunity now for EU countries is Bangladesh, because Bangladeshi owners are practicing sustainable supply chain, compliance, quality and labour cost is the second lowest in the world in the RMG sector," one wrote.
Other strong contenders singled out are sub-Saharan Africa – especially Ethiopia – and Myanmar.
That said, China's undisputed dominance of global apparel manufacturing is unlikely to change anytime soon – with 21.1% of respondents saying they intend to buy more here over the next 12 months.
Another notable trend, especially for those in the EU, is a rise in the number looking at re-shoring or near-shoring their production closer to their consumers in a bid "to meet regional and online demand, offer more transparent supply lines and speed to market."
"Near and on-shoring will offer traditional textile markets (Turkey, North Africa, Portugal, Central America) excellent growth opportunities, particularly those that offer flexibility and high speed manufacture," one wrote.
"Getting the skills back on-shore creates a good backstory in a crowded market," another added.
However, some also cautioned "the labour market is getting smaller each year." And "for Eastern Europe the biggest challenge is the shortage of qualified people who want to go into apparel production."
Technology investments
Among other ways to get ahead in the coming years include productivity and process improvement, and exploring supply chain efficiencies – with tools that enable business growth, cost reduction, supply chain agility, product innovation, speed and visibility.
This also echoes survey results that point to a rise in technology investments in the year ahead, with 63.0% of respondents saying this is among their plans as they try to navigate increasingly complex challenges throughout the supply chain.
Their investment is most likely to focus on Product Lifecycle Management (PLM) software, but digitalisation of key processes from design to finished goods, automating garment production to reduce costs and improve quality and efficiency, and utilising technologies like RFID to provide item level visibility to help reduce excess inventory and markdowns, were among other answers given.
"Delayering the design/product development process allowing for nimble movement and flexibility to respond to consumer needs," is how one put it.
Fashion industry stuck in a rut
Opportunities are also seen to "give fashion its value back."
Indeed, one of the strongest themes coming through in the comments submitted alongside this year's survey is that the fashion industry is stuck in a rut, caught in a cycle of short-term planning, a focus on cheap sourcing and a lack of integrity.
"If major retailers can see beyond merely cheap sourcing, perhaps the quality of products will improve over time and, while manufacturing costs may rise, so will the integrity of this business improve," one said.
Another lamented the "lack of training from the buyers' teams and their lack of know-how regarding compliance. They still overlook too much when it is about money. Ethical is just a word. They don't walk the talk for 80% of them."
Others expressed their frustration at "the over-excessive amount of cheap brand clothing in the market and the public's clear lack of responsibility in buying such trash." In a similar vein: "If people wake up and get bored of wearing cheap tat clothing made in low labour cost factories, then we have a chance to rejuvenate the industry."
One suggestion is to educate consumers by being transparent about supply chains (as exampled by companies like Everlane and Arket who provide details on where each garment is made) so "they start to understand the real cost of clothing and to invest in higher priced and better quality goods."
Another added: "Consumers are vocal about their expectations and if we break out of old habits and think differently we can re-energise our industry."
In the same vein, several also highlighted improved compliance, differentiation through a focus on sustainable and environmental production, and "being an ethical supplier," as key to their future success.
Focusing on worker housing, education and health needs has another bonus too: "Healthy workers are more involved in quality and expeditious production."
"Consumer awareness on labour conditions will affect consumer choice," "The opportunity to be unique to the customer by having a great sustainability story to tell," and "Collaboration between key players and hearing the 'voice' of the workers/maker in the supply chain," were some of the comments shared.
"These are exciting times to be in sourcing, if you keep your eyes open," one respondent concluded.
Finally, a few notes on the profiles of those who completed this year's survey.
22% were importers, agents or sourcing office executives; 20% were manufacturers; 17% were retailers; and 7% were fibre, yarn, or fabric suppliers. Those in the consulting, research, government, trade institute, NGO and university fields accounted for 15%; and 1% represented software suppliers. Among the others were those in the design, marketing, thread, trims and packaging, testing, and textile printing and engineering fields.
Click on the links below to see more results from the just-style State of Sourcing 2018 survey: