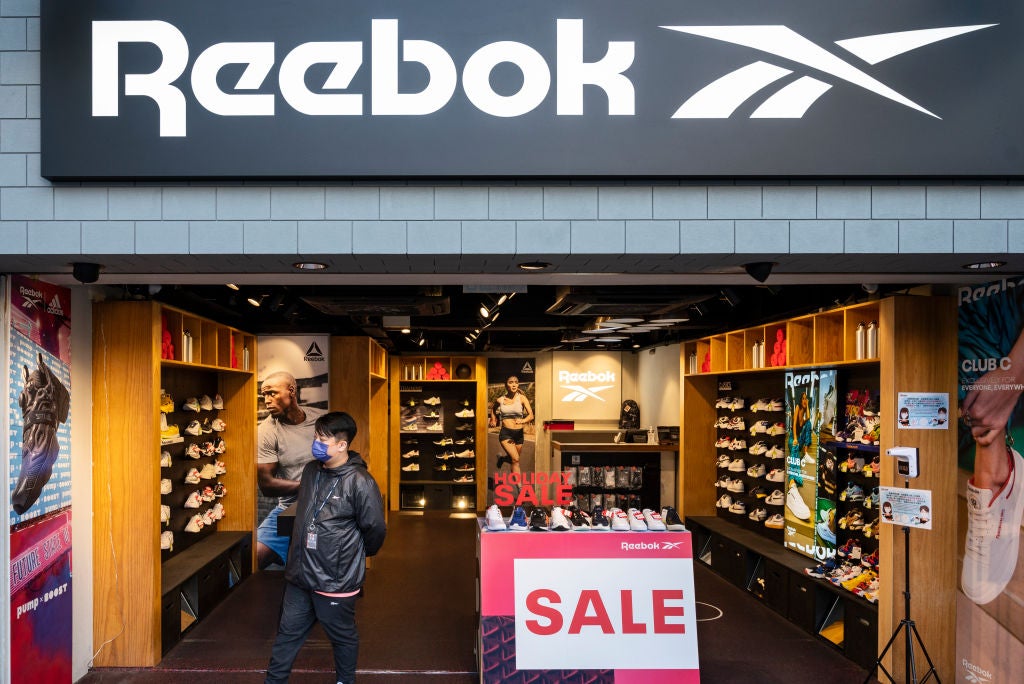 According to analytics firm GlobalData, the third financial quarter of 2021 saw global M&A deal value drop slightly below the US$1tn mark it previously hit in Q2 2021, with the biggest M&A deals recorded for the apparel sector.
The data comes in a recent report from the firm analysing the disruptive themes that have driven M&A activity in the quarter across 18 sectors, showing a world on the mend after Covid-19. With more of us being seen in public, apparel is returning in some style. Meanwhile, themes driving investment tell different, varied stories to the virus-heavy trends this time last year.
Overall, the GlobalData report reveals global M&A deal value and deal volume decreased by 1% and 7%, respectively, from the previous quarter. The global M&A market recorded 223 $1bn-plus M&A deals in Q3 2021, compared to 194 deals of the same size in the previous quarter.
After apparel, the aerospace, defence and security (ADS) sector recorded the next highest growth in deal value, with the healthcare sector following in third place, compared to Q3 2020.
The research from GlobalData also reveals interesting activity, or lack of it, in the oil and tourism sectors.
Key takeaways in Q3
Q3 2021 recorded 5,369 domestic deals, compared to 2,659 cross-border deals. In terms of M&A deal value, cross-border deals in Q3 2021 have shown an increase of 52% compared to the previous quarter.
Compared to the previous quarter, all regions except China reported a decrease in deal volume in Q3 2021.
Acquisition of private companies made up the biggest M&A deals in both value and volume terms in Q3 2021. Deal volume and value involving private companies decreased in Q3 2021, but increased for public companies, when compared to Q2 2021.
The travel and tourism sector recorded the biggest deal, with Canadian Pacific Railway's acquisition of Kansas City Southern for $27.2bn in September.
Most deals came largely supported by the tech, media and telecom (TMT) sector, representing over a third of the total 8,650 M&A deals and contributing to 22% of total transaction value.
TMT M&A activity reached $324bn in Q3. A 3% decrease in deal volume was recorded, and a 9% drop in deal value compared to Q2 2021.
The biggest M&A apparel deals
When looking at Q3 2020, the apparel sector registered the highest growth in Q3 2021 in terms of both deal value and deal volume.
The global M&A apparel market saw three $1bn-plus M&A deals in Q3 2021, compared to just one in the previous quarter.
Although domestic deals continued to dominate in terms of deal volume, cross-border M&A deal value and volume recorded growth in Q3 2021 compared to the previous quarter.
Footwear, followed by accessories, saw the biggest M&A deals during the nine-month period of Q1–Q3 2021, when compared to the same period in the pandemic-stricken 2020.
North America, Europe and the APAC area excluding China reported an increase in deal volume in Q3 2021, when compared to Q2 of this year.
"M&A activity in the apparel sector has accelerated since the pandemic, as brands which were failing to keep up with changing consumer trends became even more vulnerable and required help to survive," says Chloe Collins, head of apparel research and analysis for GlobalData.
"However, as the sector rebounds, mergers and acquisitions are being used by companies as a way of diversifying their customer bases and entering the market for new product categories, both of which create growth opportunities.
"For example, in August, US footwear group Wolverine purchased Sweaty Betty for $410m, expanding its portfolio to include sportswear, a category which continues to outshine thanks to the athleisure and casualisation trend, while JD Sports bought a stake in Hairburst to allow it to enter the health and beauty market.
"In September, Next entered a joint venture with Gap to manage its UK business, enabling Gap to benefit from Next's digital expertise, and allowing Next to gain new traction from Gap's existing UK customers."
Also driving apparel trends in GlobalData's view was the theme of strategic partnerships.
Strategic partnerships are an arrangement between two companies to help each other or work together towards a shared objective, as shown by ABG Group's $2.5bn acquisition of Reebok from adidas in August.
The changing nature of shopping, as customers move online for their purchases, will lead to increased importance of these partnerships, both with other apparel companies and suppliers. This will help to make businesses more efficient and will help them save on costs, thus bolstering profits.
It remains to be seen whether the Omicron virus variant will spoil the party during the rest of the current fourth quarter. Until then, the biggest M&A deals show a world opening up as more of us go sightseeing in style.
Find out about the biggest M&A deals across 18 sectors in the GlobalData report, Global M&A Deals in Q3 2021 - Top Themes by Sector.