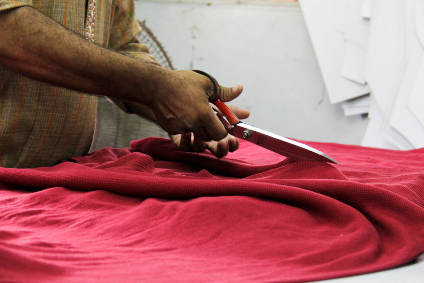 Reports of poor working conditions, low wages, modern slavery and human trafficking in the global garment industry are usually focused on factories in Asia. But it's happening closer to home as well. As more UK retailers look to reshore some of their sourcing, the local industry has come under intense scrutiny – and the findings are not good. Here executives from across the sector tell just-style what's going wrong, and why tough government action is needed.
As well as speed-to-market, UK retailers are increasingly looking at made-at-home opportunities to combat the issues of delayed shipments, rising labour costs, quality claims and compliance issues in overseas factories. Yet unethical and illegal working practices in the domestic industry means brands are continuing to source abroad.
The UK city of Leicester has found itself in the spotlight primarily because it is the base for nearly 1,480 garment and textile factories – the highest concentration in the UK. According to figures from the Leicester & Leicestershire Enterprise Partnership (LLEP), the sector employs around 9,480 workers, is worth more than GBP500m (US$658.7m) to the local economy, and 88% of businesses in the area predict growth in the next three years.
Sue Tilley, economic strategy manager for the LLEP says the appeal of sourcing from Leicester is the fact the city can offer the complete vertical supply chain.
"Leicester offers the complete vertical supply chain from design through to fulfilment" – Sue Tilley
"Leicester offers the complete vertical supply chain from design through to fulfilment. Our factories can design the product, produce the fabric, dye and print the fabrics, and then we make the fabrics into garments. Our knitwear businesses have invested heavily in the latest whole garment technologies. Having this breadth of capability in Leicester means that for the buyer, instead of having to put large volumes down overseas, can secure minimum production runs out of Leicester, getting them turned around very quickly. This speed-to-market gives flexibility and responsiveness to meet the consumer demand for the latest trends both online and on the high street."
Online fast fashion retailers in particular, like Boohoo and Missguided, are said to source at least half of their product in the UK, from Leicester as well as London and Manchester. Their lower overheads mean they can afford to pay more for product and still offer consumers cheap clothing.
How well do you
really

know your competitors?

Access the most comprehensive Company Profiles on the market, powered by GlobalData. Save hours of research. Gain competitive edge.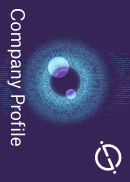 Company Profile – free sample
Thank you!
Your download email will arrive shortly
Not ready to buy yet? Download a free sample
We are confident about the unique quality of our Company Profiles. However, we want you to make the most beneficial decision for your business, so we offer a free sample that you can download by submitting the below form
By GlobalData
Yet while Leicester's garment and textile sector is growing, Tilley admits the picture isn't perfect across the country, with many factories surviving "hand-to-mouth." She explains: "They are now having to professionalise their businesses [become ethically compliant]. Some of them have done that and are very good, but there are some still going through this process."
Digging deeper
Dig deeper, and reports of "dark factories" or "phoenix companies" popping up are common, as an increasing number of factory owners take a different route in a bid to compete on price: they effectively close down one day and open up somewhere else the next.
This problem isn't a recent one. As far back as 2001, the Government's Low Pay Commission voiced concern over non-compliance in Leicester. In 2010, an undercover investigation by the Channel Four television programme 'Dispatches' found workers were being paid well below the minimum wage. A more recent probe by the broadcaster that aired in January last year found suppliers in the city producing for high street brands including River Island, New Look, Boohoo and Missguided paying workers between GBP3 (US$3.74) and GBP3.50 per hour. That was just half of the UK's GBP7.50 per hour national living wage for workers aged 25 and over at the time.
And in 2015, a study commissioned by the Ethical Trading Initiative (ETI) found "widespread and severe violations of work and employment laws" at garment factories in Leicester.
The research by the University of Leicester discovered that not only were workers in the city's factories paid well below the legal wage, but there was also an absence of employment contracts, breaches in health and safety practices, and poor enforcement of regulation and labour standards. On top of this, workers complained about health problems, inadequate health and safety standards, verbal abuse, bullying, threats and humiliation.
A report published by the UK Government's Gangmasters and Labour Abuse Authority (GLAA) in May appears to corroborate this, detailing how three-quarters of workers in Leicester's textile and garment industry are paid below the minimum wage and without employment contracts. It describes working conditions as being "poor, consisting of long hours without overtime payment," with information concerning "suspected significant numbers of illegal workers" in the sector.
Illegal workers regularly work the night shift and, in some places, may represent over half of the total workforce, the report noted.
Dr Nik Hammer, a lecturer in Employment Studies at the University of Leicester, puts these working conditions down to manufacturers being confronted with the "considerable market power of global brands," who can source globally, allow only low margins in lean supply chain systems, and operate purchasing practices that are too often focused on the lowest possible price.
Who's to blame?
While some retailers will blame manufacturers for operating unethically, the factory owners often complain of being squeezed on price by the high street and online giants as they relentlessly push for cheaper prices.
Peter Andrews, head of sustainability policy at the British Retail Consortium (BRC), argues that all too often there is unfair attention on retailers and price.
"Retailers are hugely focused on making sure they're delivering to their customers' expectations and making sure the goods they're selling are produced, at the very least, in a legally compliant way. Anything that is in dispute with that sort of policy is a no go, and a retailer would never go near anything that is illegal in its production," he explains.
Andrews does, however, concede there are improvements that can be made in the relationship between the retailer and the supplier. "We're definitely not saying retailers are doing everything right."
"Fast fashion needs to be able to respond quickly and you can't do that with a shed and a load of sewing machines" – Peter Andrews
What is being done?
A number of fashion retailers have spoken publicly about the practices in Leicester in an effort to try and tackle the problem. Bosses at ASOS and New Look have also called on British factories to improve worker safety so they can consider sourcing more clothing in the country rather than offshore.
Asos, in particular, wants to triple the amount of product it sources in the UK, while New Look has called for measures to be introduced to protect UK clothing factory workers. Both want more manufacturing to take place in Britain but are holding back because of unsafe and often illegal conditions.
New Look and Asos are both members of the Ethical Trading Initiative (ETI). Its members last year collaborated to create a forensic auditing system for UK suppliers called Fast Forward. With a primary focus on Leicester, the programme is more invasive than traditional auditing; it looks at HMRC records and Companies House documents before an audit is carried out to see if there is any evidence of 'phoenixing'. The audits are also carried out by the same people in order to establish relationships with the suppliers, which the ETI says helps drive improvement.
Other work by the ETI has included the launch of a programme to tackle issues through training and support for manufacturers, with a focus on promoting good purchasing practices amongst brands and retailers. A Leicester working group has also been set up to work closely with the community, involving brands, NGOs and trade unions.
Martin Buttle, apparel and textiles programme lead for the ETI, says its member brands have committed to reviewing their purchasing practices to ensure the way they're buying from their suppliers enables them to pay the right minimum wage and that they're getting some continuity of orders.
"There has been a whole piece of work around lobbying and advocacy with Leicester City Council, the national government and regional development agencies to point to what's going on in Leicester and try to mobilise resources to drive improvement."
The ETI has been raising its concerns for at least the last four years about the low wages and poor working conditions in Leicester's garment trade, and earlier this year advised retailers sourcing garments from the city to impose significant sanctions against those factories that breach contracts. Its work has resulted in its members consolidating the number of suppliers they are sourcing from in Leicester significantly – from around 130 factories to around 30 collectively.
"Quite a lot of our members had been sourcing from Leicester for some time and they were aware of a lot of bad labour practice," Buttle explains. "But at the time a lot of it was anecdotal and they didn't have a strong evidence base that could be used for advocacy or to build a programme off the back of."
While Buttle says the work carried out by ETI has helped raise awareness of the issues in Leicester, he admits it has not been able to effect much change on the ground for a lot of the workers in the city.
"ETI members have probably reduced their exposure but we haven't really made any difference to the current working practices in Leicester. Those still continue."
Tougher stance
At a local level, the Leicester & Leicestershire Enterprise Partnership has been working to develop strategies to drive the changes needed to help improve traceability and ethics within Leicester's factories. The organisation's big wish, however, is to have a Centre of Excellence for skills training that reflects the needs of the whole supply chain.
The LLEP has prioritised textiles as an area for growth in its Local Industrial Strategies, which while a long-term process, could see major changes for the sector.
The prospectus outlines the need for a skills and technology hub to upskill the workforce and introduce and test new technologies, the establishment of a productivity investment fund to unlock business premises and the means for the sector to invest in new technology and innovation to enhance productivity.
The prospectus also points to the hosting of a Compliance Task Force pilot and work with national enforcement bodies to develop an ethical supply chain to build retailer confidence in UK sourcing.
"The aim is to give retailers the confidence to invest more with Leicester manufacturers, and thereby provide incentives for manufacturers that they will be rewarded with orders," says Tilley. "That way Leicester can be at the vanguard of a resurgence of UK manufacturing post Brexit. That strategy is starting to work, with employment in the sector growing at 124%."
Leicester City Council has also been delivering a support programme for textiles businesses in the city, which has identified an appetite from local manufacturers to do the right thing and grow, according to Tilley.
"Previous attempts by other trade bodies have failed to successfully engage local businesses, where attempts to engage have either been poor or non-existent. Without successful engagement with the manufacturing base, initiatives to improve conditions in the sector will be key to success."
Leicester City Council hosted an event in late 2017 to bring attention to the issues around ethical compliance, and to build a coalition of willing partners. This led to proactive work from the national enforcement bodies to deliver a pilot initiative around ethical compliance and enforcement, and Tilley says this pilot is already starting to deliver positive changes in the city. "It will take time, but the momentum is positive and growing."
At a national level, a new strategy launched last week to try to combat labour exploitation in UK fashion and textiles manufacturing. John Lewis, M&S and Next Plc are among a raft of British fashion retail giants to have signed up, alongside enforcement bodies, to the Apparel and General Merchandise Public and Private Protocol.
The GLAA, Department for Work and Pensions (DWP), Employment Agency Standards inspectorate, Health and Safety Executive (HSE), HMRC, Immigration Enforcement and the Insolvency Service have also signed the agreement, which is supported by industry bodies the BRC, UK Fashion and Textile Association (UKFT), and auditing system Fast Forward. They have pledged to raise awareness to prevent worker exploitation, protect vulnerable and exploited workers and disrupt exploitative practices and help bring criminals to justice.
Meanwhile, experts on fashion and sustainability are being questioned by Members of Parliament in a series of evidence hearings by the Environmental Audit Committee as part of its inquiry into the 'Sustainability of the Fashion Industry.' Its aim is to examine the environmental and social impacts of 'fast fashion' and the wider implications for the clothing industry and its supply chain.
Also this year, the government appointed Sir David Metcalf to the newly-created post of Director of Labour Market Enforcement last year, overseeing the Gangmasters and Labour Abuse Authority (GLAA).
He published his first strategy document in May, which highlighted the issues in Leicester. It pointed out that while some enforcement action has been undertaken in the fashion and textile sector and city over the last few years, it has clearly not had an effective impact on overall compliance.
He has recommended a 12-month pilot programme to test how joint working between enforcement bodies including Health and Safety Executive (HSE), the City Council, industry bodies, suppliers and end users can help change the "perceived culture of impunity." This would involve "highly visible targeting of non-compliant garment businesses in Leicester," with recommendations for higher fines and naming and shaming of companies failing to sort non-compliance in their supply chains.
Meanwhile, the Labour Market enforcement bodies – the Employment Agency Standards Inspectorate (EAS), the GLAA and HMRC – following up on a recommendation from Sir David, are continuing to work together to tackle national minimum wage underpayment and other forms of labour market non-compliance. This followed a series of joint and unitary operations earlier this year into employers in the Leicester area with other partner organisations.
Speaking to just-style, Sir David says he believes the UK government has enforced labour law too lightly – his motivation for the pilot. While he is expecting a positive response from the Government on the pilot later this year, he is also realistic about the challenges it may bring.
"One of the things the bodies have had very little experience of doing, until my job was appointed, was joint working. They very much ploughed their own furrow, as it were. Getting them to work jointly and, for example, deciding who will lead the operation, definitely is a challenge, but it's one that, with goodwill and constructive engagement, we can definitely overcome."
He also points to the need for more resources, the requirement for follow-up visits, and the need to test the impact of any action. "Does it have a wider deterrent effect? I'm very conscious of this."
"We mustn't lose sight that the whole purpose is to have a wider deterrent effect to make sure we boost compliance" – Sir David Metcalf
Sir David adds: "One of the things we're going to be doing over this next year is talking to the three bodies about how they evaluate this themselves. At present, I get the impression they don't spend very much time thinking about this. They keep a list of how many cases they do, and that's all very useful, but we mustn't lose sight that the whole purpose of it is to have a wider deterrent effect to make sure that we boost compliance."
Indeed, the BRC's Andrews says he recognised voluntary industry action was not solving the problem so has been working with retailers, suppliers and the government to try and identify what needs to be done at a more strategic top level through changes in government policy as well as through a voluntary industry commitment.
He says he wants to ensure "law-abiding businesses and manufacturers are not undercut by unscrupulous competitors who don't really care as much for the working conditions of their employees."
Better enforcement
The UK Fashion and Textile Association is another organisation the BRC has been working with to apply pressure on the government for more change.
"We need government to take action," says Andrews of the BRC. "We recognise there is a huge problem in that there is a lack of enforcement in the industry and we've been really trying to work with government to try and redress that."
A report by PwC last year suggested that over the next ten years, the reshoring of textiles and apparel to the UK has the potential to increase annual output by around GBP1-2bn, adding 31,000 to 62,000 new jobs by the mid-2020s.
The risk to this being achieved is the negative attention UK manufacturing has attracted due to the practices of those operating under the radar, particularly in Leicester.
"There are plenty of factories making product for the middle end of the high street and they're paying people well above national minimum wage," says Adam Mansell, CEO of the UK Fashion and Textile Association. "It is doable, but you've got to have that belief and you've got to sit down and have open dialogue between retailers and your suppliers."
What needs to happen?
"It's not just as simple as kicking down the doors and closing these people down" – Adam Mansell
Mansell admits there is no easy solution. "It's difficult to track some companies and to enforce on a tight budget because the money flows in and it flows out again. It's not just as simple as kicking down the doors and closing these people down because they just start up again, and you want to make sure you're not making life even worse for workers who are being exploited in the first place."
Mansell believes the key is finding the right balance, for industry and consumers to "consciously question where our clothes come from," and to look at the way retailers buy.
This is a sentiment echoed by Jenny Holloway, CEO of UK factory Fashion Enter, which produces for brands including Asos, Tesco and M&Co. She agrees that while there has been progress, there is a need for more open dialogue between suppliers and brands, a re-education process for buyers, and more law enforcement. Holloway also encourages brands and retailers to only engage with factories audited under accredited programmes such as Fast Forward.
"The buyers don't always understand the implications of every single garment construction. They can't do, it's impossible. So there is a re-education process that needs to occur with the retailers," she explains.
Holloway argues that if Fashion Enter is able to produce ethically for big brands – then it is possible that others can too.
"If we can do it with London rent and rates, then we know it is achievable in Leicester as well. If law enforcement areas such as UK Borders and HMRC know shark practises are going on, then they've got to show their teeth so the good guys get the benefits."
Fashion Enter has begun running accredited continual personal professional development (CPPD) 'Factory Uncovered' seminars that discuss dirty practises, open costings and how to spot an ethical factory. They encourage junior buyers to learn how to negotiate on price without affecting the quality or value of an order. The factory also operates the Galaxius Management Information System centering on constant improvement in efficiencies for optimum quality production.
Holloway's advice: "Be discerning. There are more and more good factories out there because they are understanding the importance of compliance and we've got to stick together. Factories need flow and stop-go policies by retailers are crippling factories."
A ticking time bomb?
Like Holloway, the BRC believes there is great potential for an advanced, world-leading garment fashion manufacturing industry in the UK if the challenges are addressed, especially around compliance, skills, and greater automation and innovation to boost productivity.
There is certainly no shortage of retailers wanting to work with UK suppliers – but they also don't want to find themselves on the next Dispatches programme. "They don't want to have placed an order in good faith with x-company to then find it is being produced by a third party where they're doing illegal stuff," Mansell notes.
While most believe the buck does not stop at one door, the emphasis certainly appears to be on central government to effect real change. "Retailers need to look at the way they buy, we as consumers need to look at the way we buy, and the government agencies need to get together with the retailers, because it is the retailers that have a lot of the intelligence around what's happening," he says.
"It really does need a much more coordinated approach from government and from industry to really realise the potential of what the UK can deliver," Andrews agrees. "The concern is that with the absence of interest from government then the sector will never recover."