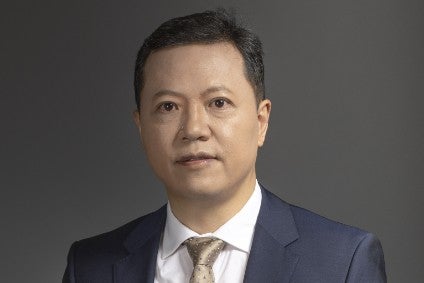 Leading viscose fibre producer Sateri has kept its foot firmly on the gas in recent months, with milestones that include starting production of lyocell fibres in China and launching a new commercial scale viscose fibre made from recycled textile waste – all in the midst of a global pandemic. President Allen Zhang shares how Covid-19 has affected the business and explains why the crisis has underlined the importance of a resilient and agile supply chain.
Shanghai-based Sateri operates five mills in China – Sateri Fujian, Sateri Jiangxi, Sateri Jiujiang, Sateri Jiangsu, and Sateri China – which have a combined annual production capacity of about 1.4m metric tonnes of viscose fibre. It also operates the Linz Nanjng yarn spinning mill, and its new 20,000 tonne lyocell facility in Rizhao, Shandong. As a subsidiary of Royal Golden Eagle (RGE) it is part of a conglomerate that also manages renewable plantations for its raw materials.
Zhang, who has been president for the past year, tells just-style the firm coped well with logistics delays during the initial coronavirus lockdown in China. Its mills were able to operate at maximum capacity, and its nonwoven fibre production volume increased by 30% amid rising demand for medical and personal hygiene products such as disinfecting wet wipes.
Not surprisingly there has been a knock-on impact on the textile and apparel sector as brands cancelled orders as retail came to a near standstill globally, with overall demand for viscose fibres falling and prices down by more than 20% in the first six months of this year compared to the same period last year, Zhang explains.
The pandemic has also highlighted what he calls a severe technology lag in the industry.
"It is a timely wake-up call for the textile and apparel industry to relook how we can effectively harness technology to, for example, use big data to enable just-in-time supply chain management."
"While B2C technology like e-commerce has kept pace, the same cannot be said of B2B streamlining and integration or Industry 4.0 transformation in manufacturing. It is a timely wake-up call for the textile and apparel industry to relook how we can effectively harness technology to, for example, use big data to enable just-in-time supply chain management."
How well do you
really

know your competitors?

Access the most comprehensive Company Profiles on the market, powered by GlobalData. Save hours of research. Gain competitive edge.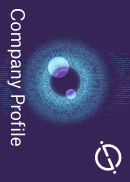 Company Profile – free sample
Thank you!
Your download email will arrive shortly
Not ready to buy yet? Download a free sample
We are confident about the unique quality of our Company Profiles. However, we want you to make the most beneficial decision for your business, so we offer a free sample that you can download by submitting the below form
By GlobalData
Another lesson businesses must take from the crisis is the need to strengthen their supply chain resilience and agility, he notes.
"This calls not only for hardware upgrades in the form of leveraging Industry 4.0 technology but also the 'heartware' of strengthening trust and embracing an inclusive 'swim or sink together' mentality that recognises that we are collectively responsible for the lives and livelihoods of millions of workers."
Zhang says an emphasis on quality, productivity and cost served Sateri well during the pandemic, noting "prudent cash management, calibrated growth, and the readiness to respond to crises will separate those who survive and those who do not."
He adds as lockdowns in other countries are lifted, Sateri expects a gradual recovery in the export market and is cautiously optimistic that this recovery will accelerate next year. "In the meantime, we expect the industry to undergo some consolidation."
Changing priorities
In terms of how the crisis is likely to affect sourcing, there has been discussion in the fashion industry on the need to diversify the apparel supply base post-Covid, with a preference for onshoring or nearshoring.
However, Zhang points out that "given that this is a price-sensitive business, we believe low-cost countries will remain a key production and supply base," he says. "In China, even though costs of production have increased steadily over the years, the domestic market is large and demand is fuelled by a rising middle income class."
"Consumer demand for casual wear will pick up as companies adopt work from home arrangements more widely."
While there are signs of the 'slowing down' of fashion, with some brands saying they will release fewer collections each year, "at the same time, consumer demand for casual wear will pick up as companies adopt work from home arrangements more widely. We expect these developments to accelerate demand for better quality, eco-friendly, and customised solutions such as anti-bacterial and anti-viral clothing."
Sustainable sourcing
As a raw material supplier, Sateri is at the critical start point of a sustainable value chain.
Its viscose fibres are made of wood cellulose from sustainably-managed plantations – including fast-growing eucalyptus and acacia trees – which is processed to remove lignin, a glue-like substance that binds fibres together, before being repeatedly filtered and washed to form dissolving wood pulp. This pulp is then dissolved into a viscous liquid and crystallised into regenerated cellulose threads.
"Our sustainability focus is in two key areas. First, we ensure we source from sustainably managed plantations that are free from deforestation. On this front, being part of a group of companies that is vertically integrated from plantation manufacturing to yarn spinning gives us a high level of oversight and influence over the upstream textile value chain.
"Second, we pursue circularity in our manufacturing operations. This requires us to invest not only in best-in-class technology for greenfield projects but also upgrade facilities of our existing and acquired mills to improve the use and recovery of chemicals, water and energy."
The firm, which recently joined the UN Fashion Industry Charter for Climate Action, aims to have all its mills meet the European Union Best Available Techniques (EU BAT) standards by 2023. Its facilities in Jiujiang and Jiangxi were confirmed EU-BAT compliant last month, following verification of its Fujian mill in April. Other achievements include the STeP by Oeko-Tex and Standard 100 by Oeko-Tex certifications, along with the Made In Green by Oeko-Tex product label to verify its viscose products are safe and responsibly-produced.
Four of Sateri's five mills have also obtained the Chain of Custody (CoC) certification from the Programme for the Endorsement of Forestry Certification (PEFC), and are certified under ISO 9001 and ISO 14001. The company also says it is one of the world's first viscose mills to have completed the Higg Facility Environmental Module (FEM) assessment.
Beyond these initiatives, Sateri also works closely with its downstream partners in yarn and garment manufacturing, particularly in carbon reduction. Last year it initiated a Climate Leadership Programme in collaboration with the China National Textile and Apparel Council (CNTAC) to explore how product innovation at upstream companies can help drive energy conservation and decarbonisation in downstream production processes.
The company also works to communicate sustainability across the entire value chain. Examples include its Tracer initiative, which links producer to consumer by embedding the firm's fibres with a tracer that can be detected through a scanner to give consumers the confidence that they are buying a garment that is authentic, and sustainably sourced and manufactured.
Regenerating textile waste
Sateri is also forging ahead to commercialise the production of viscose incorporating post-consumer white cotton textile waste that uses dissolving pulp made by Swedish company Södra and can be processed on existing spinning technologies. The first apparel featuring the new Finex fibre was produced by outdoor brand Lafuma ahead of 618, China's major mid-year online shopping festival.
While Zhang did not divulge the percentage of textile waste that is used, he says Sateri is working towards a higher percentage mix to meet the 5% and 20% required by the Recycled Content (RCS) and Global Recycled (GRS) Standards, respectively in collaboration with Södra and other dissolving pulp suppliers, as well as the development of in-house solutions.
"Even though the technology to recycle cotton is currently the most advanced, we remain agnostic to the type of recycled cellulosic feedstock used in our ongoing efforts to close the loop. We hope our investment in textile fibre innovation and technology will yield a wider range of commercially viable options in the near future, including viscose-to-viscose textile recycling."
"The two main technical challenges for any form of textile-to-textile fibre recycling are colour and fibre separation."
When asked about the challenges in regenerating textile waste into new fibres, he highlights two hurdles. "The two main technical challenges for any form of textile-to-textile fibre recycling are colour and fibre separation. Most textiles today are made from a blend of fibres. Even a 100% cotton bed linen, for instance, will have trimmings made from polyester.
"Our insistence on quality means we have to consider not just how the pulp performs in our viscose production process, but also how the fibre will be compatible with the processes of our downstream customers like yarn spinners. We set high parameters because we believe that we should be upcycling rather than downcycling."
Scale and cost are two further hurdles to ramping up textile-to-textile fibre recycling.
"Consumers, particularly in the mass market segment, are generally reluctant to pay more for eco-friendly products. While there are brand partners who are willing to invest in innovation and share costs, the bulk of the burden rests on manufacturers, so there is long-term risk in financial viability and an ever present need for patient capital. Ultimately, cost is a function of economies of scale. As a large-scale manufacturer, we understand the importance of scaling up production in bringing costs down – our entry into China's lyocell market seeks to do just that."
Other major challenges relate to policy and infrastructure. "In textile waste collection for fibre recycling, for example, there are existing policies that limit or ban textile waste collection import and export. This is a pre-competitive area that industry actors will do well banding together to tackle," Zhang suggests.
Social and environmental impacts
The social and environmental impacts of viscose sourcing have come under increased scrutiny in recent years, especially around the potential use of wood pulp derived from ancient or endangered forests, and the harsh chemicals needed to treat the cellulose.
While Sateri overall is seen as making "continuous progress" by environmental not-for-profit Canopy in reducing the risk of sourcing from ancient and endangered forests, some criticism has also been directed at its supply chain.
A CanopyStyle Audit in 2018 identified risks linked to sourcing dissolving pulp from sister company Asia Pacific Resources International Limited (APRIL), which is based in Indonesia and has a plantation base "heavily located on peat and other high carbon and bio-diverse landscapes."
An action plan is now in place to address some of the concerns – including a pledge by RGE to invest US$200m over the next ten years into cellulosic textile fibre research and development.
Eight months on, Zhang says APRIL has been making steady progress on sustainable forest management in the region – including a pledge to conserve one hectare for every hectare of plantation. "The company conserves and restores forests more than twice the size of London and undergoes an annual independent audit of its sustainability performance," he notes.
But he also points out that a key challenge for APRIL is that the whole of Sumatra, where it is based, has been labelled as ancient and endangered forest. He also believes there is a need "to balance this with social and economic considerations, particularly in a developing country like Indonesia."
As both Sateri and APRIL are part of the same group, there is "constant dialogue" between the two, "an advantage that cannot be said of many viscose producers."
Future plans
Looking ahead, despite ongoing market and public health challenges, Zhang says Sateri is largely on track with its business development plans and priorities. These include establishing itself in the lyocell, nonwoven and recycled fibre markets, and ensuring its mills perform efficiently and to high levels of sustainability.
"As the world's largest viscose producer, Sateri enjoys advantages that come with volume," he says. "We also benefit from being part of an integrated group of companies that manages renewable plantations right through to yarn spinning capabilities.
"Building on these two existing strengths, we are progressively moving into the production of higher value products."
Lyocell, which uses closed-loop production technique with very minimal emissions, is one such product. Textiles made from lyocell share similar qualities with those from viscose – soft and silky with good drape, breathability and absorption – and are also made from wood pulp sourced from sustainable plantations. However, Sateri's process used closed-loop technology, requiring minimal chemical input during the production process, and utilising an organic solvent that can be almost fully recovered and recycled.
"We have plans to expand more actively in this space in the next two years. We will also boost our spunlace nonwoven fibre and fabric business to respond to a growing hygiene segment."
Zhang adds the firm's R&D efforts will continue to focus on complementing wood as a fibre source with alternative cellulosic feedstock, as well as new processes that can be used to produce viscose and lyocell.
"The effort to diversify our product portfolio will need to be supported with close collaboration with our customers who are demanding greater customisation. We need to continue being in constant dialogue with them to understand their requirements and deliver the right products that are cost-effective and of high quality."