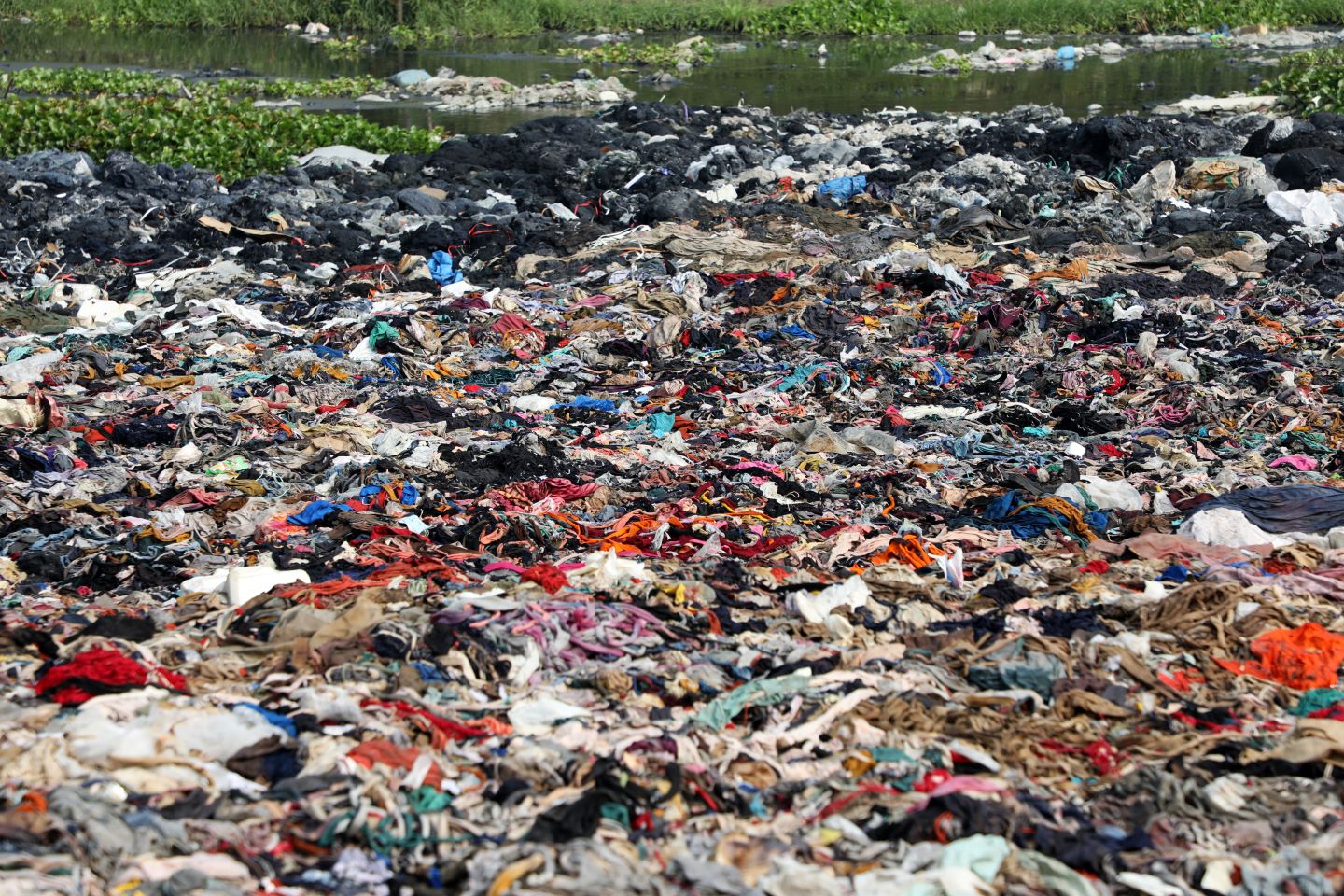 At least one-fifth of Europe's textile waste could be reworked into new clothing, reports a McKinsey study, which also estimates that a circular economy for textiles could become profitable and create 15,000 new jobs in Europe by 2030. Fashion circularity of this kind is exactly what the industry aspires to but how do we move from the drawing board to the runway?
By McKinsey's estimation, transforming 20% of old clothing into new would require kick-off investments of up to €7bn (US$7.5bn) by 2030. Huge sums are needed to build industrial-scale collecting and sorting systems, and to establish large-scale fibre-to-fibre recycling facilities across the continent.
With only 1% of the world's textiles currently being recycled into new clothes, any improvement would be welcomed. But first, we need to unwind a tangle of challenges that are hampering textile recycling.
The challenge of recycling textiles
Recycling textiles is an evolving science, especially for synthetic constructions, which rely heavily on chemical and thermoplastic recycling, which are in their infancy.
There is a lack of proper technology, particularly when it comes to sorting the collected clothing, separating blended fibres, separating fibres from chemicals including colour during recycling, and establishing which chemicals were used in production in the first place.
How well do you really know your competitors?
Access the most comprehensive Company Profiles on the market, powered by GlobalData. Save hours of research. Gain competitive edge.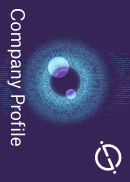 Company Profile – free sample
Thank you!
Your download email will arrive shortly
Not ready to buy yet? Download a free sample
We are confident about the unique quality of our Company Profiles. However, we want you to make the most beneficial decision for your business, so we offer a free sample that you can download by submitting the below form
By GlobalData
Thankfully, a great deal of research and development work is being carried out for circular textiles solutions. Mechanical recycling of pure cotton is already established. Economically viable technologies for chemical recycling that produce recycled fibres of a high quality are coming on-stream for polyester, nylon, and blends.
Meanwhile, automated textile sorting, such as the Salvation Army's Fibresort system in Kettering, will be vital in the circularity journey – to supply fabric technology companies spinning new yarn, with the right kinds of textile waste to feed into their processing.
Breakthroughs will herald the beginning of a new recycled textile economy. The sooner fashion brands can transition their reliance on other industries to supply recycled feeds, and transition to a true circular economy, sourcing large quantities of recycled fabric at affordable prices, the better.
This is a vision that is included in the EU Sustainable Textile Strategy.
Zips, hooks, and heat transfer embellishments on garments can cause problems and need to be removed before entering recycling machinery. Again, innovation is helping to solve these challenges. For instance, Avery Dennison has developed solutions that can more easily be recycled.
Data needed for supply chain visibility
A huge stumbling block is the data disconnect between fabric suppliers, manufacturers and retailers, causing a lack of transparency about the fibre, dye and embellishment content of garments. Commercial secrecy, as well as the sheer complexity of the supply chain, means transparency is often impeded.
Couple that with a complex supply chain needed for textile recycling; from collection, to sorting, then distribution before it gets to a recycling partner.
We are seeing the development of data platforms, designed as a secure repository for supply chain data to be shared between suppliers, retailers, resellers and recyclers. Many retailers are in the process of working closely with suppliers, from cotton farmers, to garment finishers and logistics partners, to gather the data required for true product transparency.
Up until now, there has been little need for brands to keep track of post-sale data, so a barcode has been sufficient. In this new era, however, the lifecycle data of the garment must be available from fibre creation to the next life of products and materials. Brands and retailers will need to be accountable for the transfer of information from supply chain to consumer and then on to sorters and recyclers. Digital IDs and connected cloud platforms, like Avery Dennison's atma.io, offer the communication tools to track items, report impact data such as Scope 3 carbon emissions, streamline supply chains and help report out textile waste reduction achievements.
Digital Product Passports are the missing link
In the future, more and more garments will link to a Digital Product Passport (DPP), whether via a scannable QR code on a care label, or a hardware tag (e.g. NFC, RFID, or Bluetooth) embedded in the garment. The purpose of a DPP is to give garment owners, regulators, sorters and recyclers the detailed data about each individual product needed to act with circularity in mind. DPPs aren't merely a 'nice to have' tech enhancement – they are likely to be a legal requirement in many countries within five years' time.
A 2022 report from Accelerating Circularity, Accelerating Workforce Development in the U.S. Circular Textile Economy, references the potential benefits of RFID tags or QR codes on garments to support textile recycling.
Deadlines are fast approaching for the European Union's legislation to meet sweeping climate targets — namely, the Green Deal and Fit For 55.
The EU Strategy for Sustainable and Circular Textiles sets out the vision and concrete actions to ensure that by 2030 textile products placed on the EU market are designed to be long-lived and recyclable, made as much as possible of recycled fibres, free of hazardous substances and produced in respect of social rights and the environment. Specifically, the EU is expected to enforce a 'Product Passport', possibly as soon as 2025, designed to track the contents and origin of all consumer products through a QR code or similar digital trigger.
Certainly, information about the material components of clothing, such as fibres and dyes, will facilitate efficient management of the product's material components through processes like disassembly and recycling.
There is work to do to ensure wide adoption and proper consumer understanding of what's possible. Avery Dennison is involved with both the CIRPASS panel in Europe and the AAFA in the US, to help scope digital labelling and DPP technology, in line with industry and consumer needs.
Global fashion brands are getting serious about textile recycling technology too. Zara and Circ's ground-breaking initiative aims to separate polyester and cotton fibres in order to facilitate garment recycling and propose an alternative to their end-of-life cycle. The goal of the two companies is to "develop new recycled raw materials for the manufacturing of new garments." Avery Dennison recently invested in Circ, and we are proud to support ground-breaking innovators like this – making fashion circularity a reality.
Designing for recyclability
For apparel to be recycled, it should be designed to have multiple life cycles with responsible materials as part of the development, which includes repair, resale and then finally recycling. This requires very careful material selection and a durability-focused design process.
Patagonia is a forerunner in sustainable fashion. The US brand has always designed its outdoor wear for durability and longevity. Their Worn Wear programme reiterates that, facilitating second-hand purchasing which has proved hugely popular. The brand accepts used Patagonia clothing that functions perfectly and is in good condition. When customers trade in quality Patagonia gear, they get credit towards future Patagonia purchases.
Clearly, fashion brands are learning that garments can be designed to be repaired, resold, recycled and repurposed. Many foresee new revenue streams from returned clothes and are experimenting with take-back schemes and re-commerce platforms. When these commercial models become mainstream, and consumers feel comfortable with second-hand and repurposed garments, we have something that starts to feel like a circular clothing world.
The signs are good. Thredup's latest Resale Report states that the global second-hand apparel market is set to nearly double by 2027, reaching a value of $350bn – that's three times faster than the global apparel market overall. Retailers are adopting resale at an accelerated rate. In 2022, 88 brands launched resale programmes, says the report.
My advice to retailers is to start with one range designed to be recycled; choose responsible materials, digitally enable the consumer to know what to do when they are done with it, and enable ecosystem partners access to the data that will help them sort and recycle materials effectively.
Ramping up consumer understanding
According to Avery Dennison and GWI's Digital Consumer Behaviour Report 2023 (for which 6,300 global clothing shoppers surveyed), 45% of European fashion shoppers said they are drawn to fashion brands using recycled materials in their garments. A massive 71% of respondents globally stated fashion brands being transparent about their manufacturing practices is important to them. And 60% of fashion shoppers globally see the value in scanning a QR code on a garment with their smartphone to understand proper care and recyclability.
There's no denying consumers care and appear to be willing to play their part in the circular economy. But even if they want to recycle their unwanted clothes, it's currently pretty hard to do so.
My big hope is that brands and government agencies successfully educate consumers about the importance of textile recycling, using garment connectivity and DPP technology to do so. Growing public awareness must then coincide with proper investment in full-scale textile recycling facilities. We need a serious commitment from fashion brands to design with circularity in mind, and to embrace recycled fabrics. If this happens, turning old clothes into new, at scale, is eminently possible, and would be a very good look for us all.
About the author: Debbie Shakespeare is senior director of sustainability and compliance, apparel solutions, Avery Dennison.