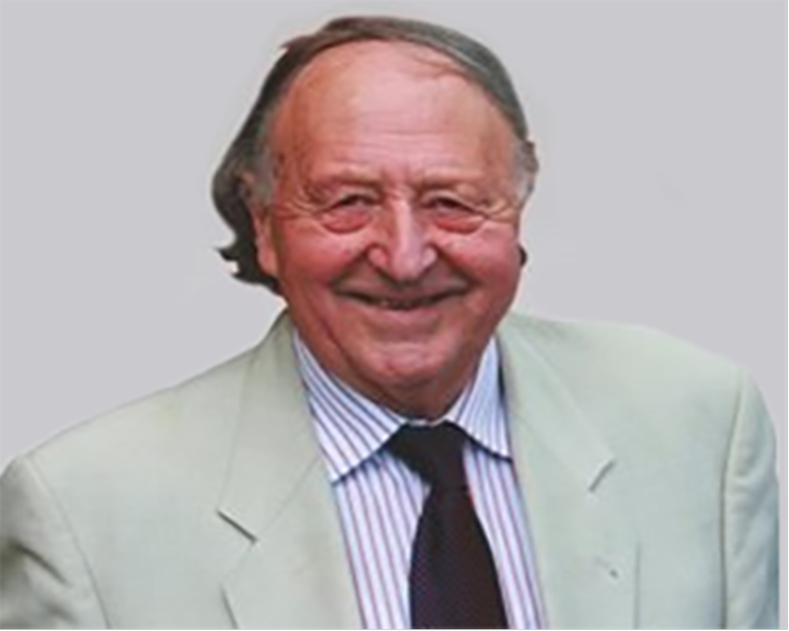 The fashion designer and UK apparel industry icon David Nieper died peacefully on Wednesday 11 August.
This year marks his family company's diamond anniversary. Since he started his company from a fledgling business 60 years ago, it has grown to become an international fashion brand employing over 300 staff and selling apparel .
In recent years, David focused on the collections and creative direction of the brand,
working alongside his son Christopher Nieper OBE, company CEO.
Two members of the Just Style team visited the David Nieper factory in Derby earlier this month and saw first-hand the close-knit, happy yet hard-working atmosphere both David and Christopher have successfully created.
David Nieper's story
David Harry Nieper was born in Darley Dale, Derbyshire in 1931. His father worked for local knitwear manufacturer John Smedley.
Growing up in Derbyshire, David regularly visited John Smedley's mill soaking up the region's textiles industry.
Following a stint in the army, David returned to Derbyshire and took up a management position at John Smedley before marrying and launching his own clothing business with his wife Roe in 1961.
David Nieper Ltd started out designing and making nightwear, employing a handful of local dressmakers and working from an old Nissen hut in the town of Alfreton, which was rented from the council for GBP3 a month.
It wasn't long before his samples and charm impressed London buyers and he secured his first order from John Lewis.
The firm went on to supply the UK's leading department stores and David Nieper became renowned for his pure cotton nightwear collection.
In the 1970s and 1980s, the brand gained a high profile and David worked with models including Joanna Lumley and Yasmin Le Bon.
The company and people were his life's passion and he worked tirelessly with
his team until his final days.
"His creativity, flair for style and joie de vivre will live on in his collections to be enjoyed by customers across the globe. His quick wit and sense of humour will be remembered fondly, by all who knew and worked with him," the company said in a statement.
"David celebrated his 90th birthday last month surrounded by his family. The family and everyone at David Nieper Ltd will miss him enormously."