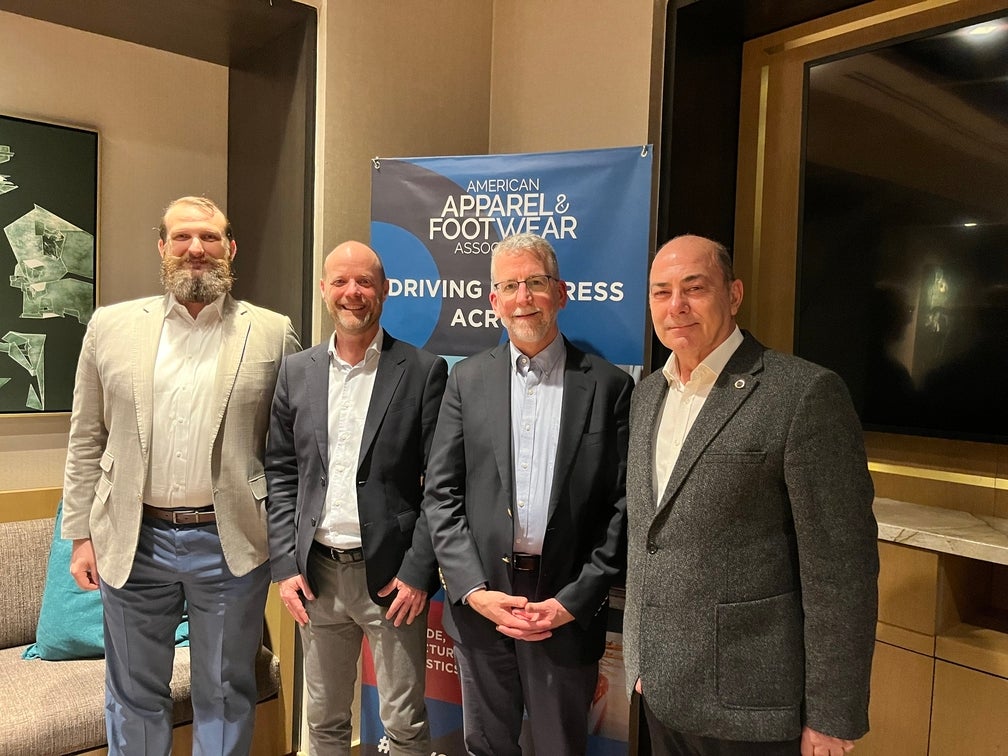 The MoU was signed this week (1 March 2023) by AAFA president and CEO Steve Lamar and IAF secretary general Matthijis Crietee at the AAFA's Executive Summit in Washington DC.
"It marks the start of a closer and frequent collaboration to the benefit of both organisations and their members," stated AAFA.
IAF president Cem Altan added that he was "delighted" and called the collaboration "the turning of a new page" in the important relationship of the AAFA and IAF.
The MoU highlights that the IAF's 38th World Fashion Convention will be held in the US this year for the first time in more than two decades. This convention will be held together with the Sewn Products Equipment & Suppliers of the Americas (SPESA) in Philadelphia, Pennsylvania from 22 to 25 October.
The convention is described as an opportunity for AAFA members to discuss and connect with garment and textile suppliers from Asia, Africa, Europe, and the Americas. Moreover, Steve Lamar will be one of the speakers at the IAF Convention.
"This year's executive summit was focused on the ability to adapt, align, and act," explained AAFA's president and CEO, Steve Lamar. "This is exactly what this MOU allows our respective members to do in a time where the production landscape is changing and partnerships are necessary for supply chain resiliency."
Meanwhile, Matthijis Crietee, secretary general of IAF remarked: "Traceability, sustainability, creativity, materials sourcing, innovation and information technology, and cooperation across the supply chain are just a few areas that this partnership will focus on."
The AAFA pointed out the presence of a delegation from major Turkish apparel manufacturers at the summit was an example of cross-industry collaboration that the signatories strive to create.
Throughout 2023 AAFA and IAF plan to work together on projects that require global alignment across the industry, added AAFA.
During the IAF's 37th World Fashion Convention in Dhaka last year, IAF's Altan was keen to emphasise the role that collaboration plays within the global apparel supply chain.