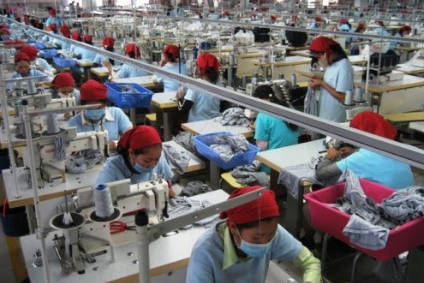 International Apparel Federation president Cem Altan was speaking at the IAF's 37th World Fashion Convention in Dhaka last week where around 300 delegates from 15 countries gathered to discuss the convention's theme of 'Transforming the Industry Together'.
The convention, organised with the Bangladeshi apparel industry associations BGMEA and BKMEA was intertwined with the Made in Bangladesh Week. Speakers discussed methods of supply chain collaboration, climate action and financing, EU sustainability legislation, education and technology and raw material trends.
In his opening speech, Altan said: "The major challenges of our industry today can only realistically be met when there is true collaboration between buyers and the manufacturers." However, he continued to say that this collaboration is still far from being the norm. "Instead of collaboration, we often see that necessary investments are pushed up into the supply chain and that flexibility is created by letting supply chains act as crumbling zones, catching the blows of uncertain demand."
Alongside BGMEA president Faruque Hassan, Altan spoke at the inauguration of the Made in Bangladesh Week . In his speech addressing the Prime Minister Sheikh Hasina, Altan highlighted the collaboration of IAF and its Bangladesh members, stating that: "The strong and eloquent voice of BGMEA and BKMEA combined with the worldwide reach of IAF has in the past two years created a strong global apparel manufacturing voice."
Just Style will be sharing a number of exclusive reports and interviews from both Made in Bangladesh Week and the International Apparel Federation's World Fashion Convention in the coming weeks, which was also attended by key decision-makers, including politicians, leading garment manufacturers and key brand and retail sourcing executives from around the world. 
Just Style managing editor Laura Husband who attended both events said: "It was a week of hope and inspiration for Bangladesh's future as it approaches the end of its LDC status and almost a decade on from the Rana Plaza tragedy, which had previously cast a shadow on its garment sector.
"Today, leading brands and retailers are proud to be partnered with Bangladesh and the country boasts being the world's second-largest garment exporter."
Made in Bangladesh Week marked the global launch of the BGMEA Innovation Centre. The centre is designed to promote sustainable and technological innovation in the apparel industry across the country, which will move to address increasing competition, add value, meet the evolving needs of global customers and create a more resilient and sustainable industry that will protect workers for the future.
As part of the launch, Epic Group chairman, Ranjan Mahtani, donated a mask-making machine to BGMEA.
A Memorandum of Understanding was also signed between Epic Group and the BGMEA for collaboration with Epic providing support to BGMEA in training, education and development in the technological, workforce, innovation and design/product advancement of Bangladesh's RMG sector.