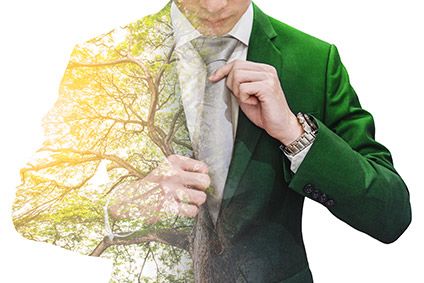 US apparel retailer Abercrombie & Fitch (A&F), luxury department store Selfridges and sustainable footwear firm Allbirds are among five new companies that have pledged to stop sourcing the raw material for their viscose and rayon textiles from ancient and endangered forests.
Also joining the the CanopyStyle initiative from environmental not-for-profit Canopy are lifestyle brand Reformation and Australian fashion line ELK.
The latest additions mean the CanopyStyle initiative now has over 170 brand partners. All partner brands have committed to eliminate their use of ancient and endangered forests, as well as advance conservation solutions in landscapes such as Indonesia's Leuser Ecosystem, Vancouver Island's rainforests and Canada's Boreal forest.
A total of eight companies are also working with Canopy to bring their innovative technologies to market at scale, including newest members Australian biotechnology company Nanollose and Tyton Biosciences, a specialist in mixed-textile recycling technology.
"Today, many small companies are developing next-generationn fabrics with technologies that will reuse, reduce or recycle what is now landfilled, burned, or ignored as waste," says Nicole Rycroft, Canopy's founder and executive director. "The growing demand and support of 170 global brands is another promising sign that these alternative fibres will be at commercial scale production in the foreseeable future."
In recent months, Canopy and its brand, retail and design partners have worked with companies representing 52% of global viscose supply to complete the CanopyStyle Audit process, which assesses supply chain risk, recommends measures to reduce impact on forests and tracks corporate progress on innovative fibres.
Click here to see who has committed to the CanopyStyle initiative.