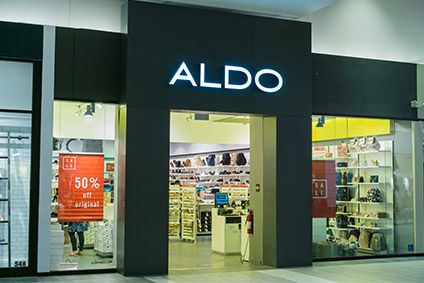 Canada-based footwear retailer and distributor Aldo Group has begun proceedings to appoint a liquidator for its Ireland business due to the impact of the coronavirus pandemic.
A spokesperson for the company said Aldo Shoes Ireland Ltd signified its intention to file on 11 May and has now begun the ten-day waiting approval period, whereby the intention is to appoint a liquidator and "work on a plan" with them.
The news comes just a week after Aldo Group filed for creditor protection in order to restructure its business.
The Montreal-based company obtained an initial order under the Companies' Creditors Arrangement Act (CCAA) from the Superior Court of Québec, and has voluntarily applied for similar protection in the US. It plans to do the same in Switzerland.
Aldo closed its website in Ireland on 12 May and its stores in the country remain closed due to Covid-19 and until the company gets a response from the court.
"This decision was necessary based on the impact of the Covid-19 pandemic, as well as historic profitability challenges and the unprecedented collapse in retail spending. These factors put too much pressure on the business," the spokesperson said.
"The Aldo Group continues to believe in the strength of its company and brands; Aldo will remain a global brand and still has a strong presence in 100+ countries. The company will use the proceedings to restructure its business and build on its legacy in retail fashion in other jurisdictions, allowing to ensure the long-term stability of the company and its international business."
Aldo is one of a number of retailers that have filed for bankruptcy protection in recent weeks due to a challenging market environment exacerbated by the Covid-19 pandemic.
Stage Stores filed for Chapter 11 bankruptcy protection last week, following US luxury department store retailer Neiman Marcus, and US apparel retailer J.Crew Group.