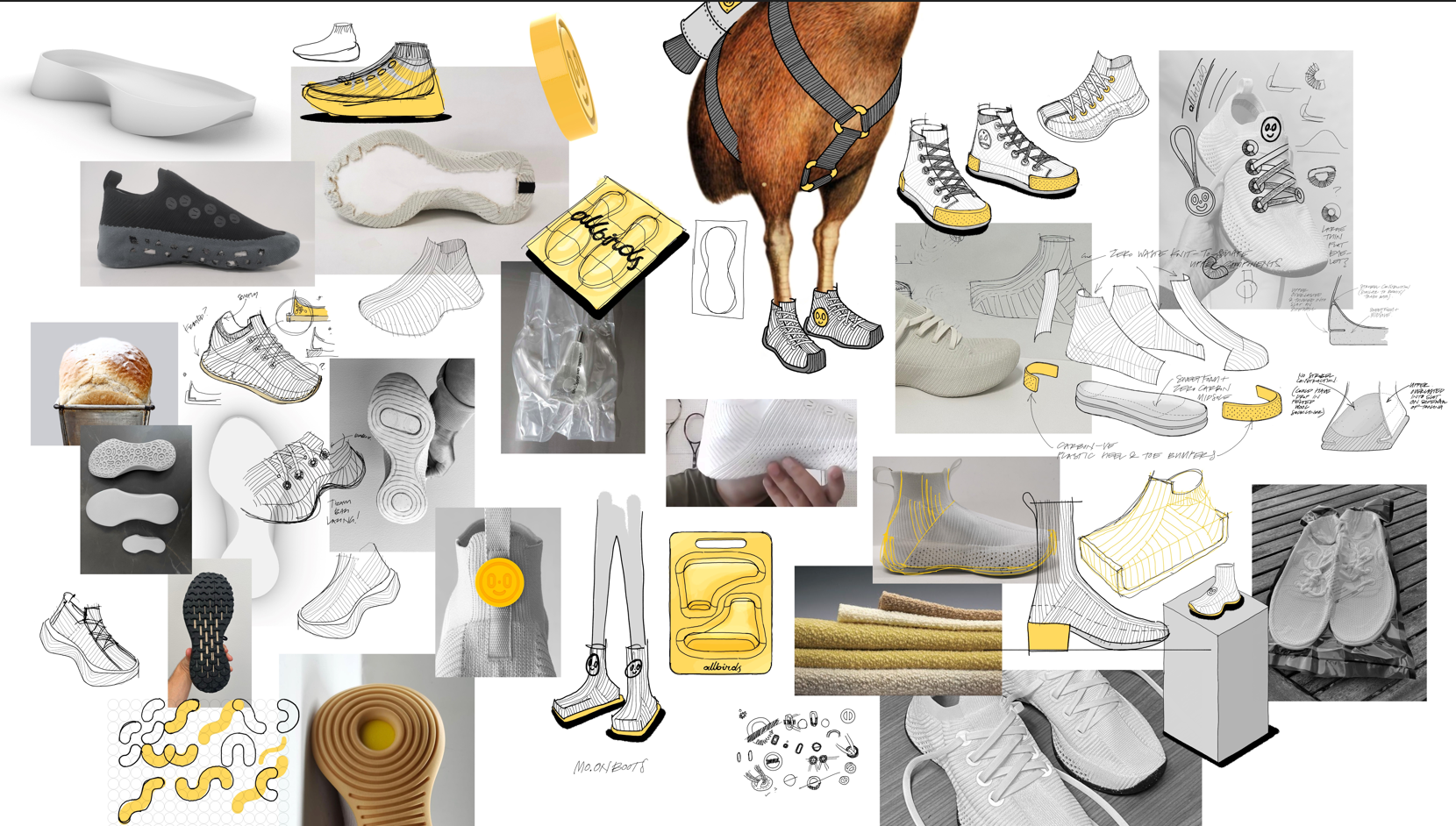 Allbirds has announced M0.0NSHOT, a footwear product with a reported 0.0 kg CO₂e carbon footprint. The company compares this to an industry average of 14kg CO₂e.
The product features regenerative wool from The New Zealand Merino Company's regenerative wool program, ZQRX. The organisational carbon footprint was verified by Toitū Envirocare, a New Zealand-based B Corp and carbon certification business.
The foam in the footwear was informed by Allbirds's carbon negative SweetFoam, which was created in 2018. M0.0NSHOT's foam is sugarcane-based and features Allbird's newly-developed SuperLight Foam which has 80% bio content.
The product's eyelets are bioplastic and made from microorganisms that convert methane into a polymer. This can be moulded like plastics, reportedly without the corresponding carbon footprint.
Allbirds has also implemented carbon-efficient packaging and transportation. In addition, the retailer is open-sourcing the toolkit used to create the carbon negative footwear to aim for wider industry change.
Hana Kajimura, head of sustainability at Allbirds, said: "We believe this will revolutionise the path to net zero, and act as rocket-fuel for the entire industry. We could spend decades debating the finer points of carbon sequestration, or we can innovate today with a common sense approach."
M0.0NSHOT will be available from Allbirds in Spring 2024.
In 2022, the retailer partnered with material innovation company Natural Fiber Welding (NFW) to debut a plant leather that is 100% plastic-free and vegan.