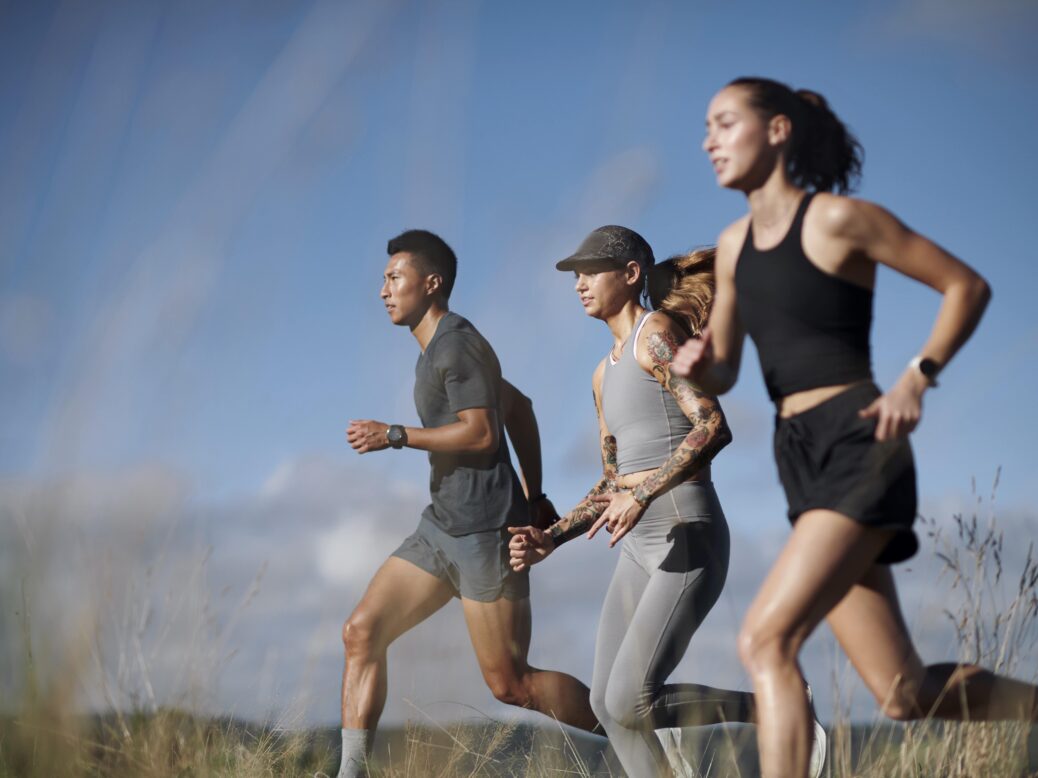 Unveiled today (17 August), Allbirds Natural Run Apparel comprises six pieces, all of which have been labelled with their Carbon Footprint, ranging from 4.7 kg to 14.5 kg CO2e before being 100% offset to zero.
The collection is the result of two years and more than 70 iterations and is made from renewable natural materials including eucalyptus tree fibre and Merino wool. It was put to the test over thousands of hours and met industry benchmarks for breathability, sweat-wicking, quick-drying, and comfort stretch, with the Natural Legging proving to be up to two times more breathable than leading synthetic pairs on the market, according to Allbirds.
The company entered the performance market in April of last year with the launch of its first running shoe made from renewable natural material. The Dasher was also the first Allbirds product to display a physical Carbon Count label after the firm revealed plans to label all of its products with a carbon footprint, with the ultimate aim of getting shoppers "to start thinking about carbon the same way they do calories."
In addition to the Natural Legging, the collection also includes the Natural Bike Short, Natural Run Form Tank, Natural Run Tank and Tee, and the Natural Run Short.
"As with all of our products, we packed Natural Run Apparel full of premium natural fibres, designed with carbon consciousness in mind. Unlike most sportswear brands that put their innovation muscle into oil-based plastic or default to off-the-rack synthetic material blends, we invest our R&D resources into developing low-emission natural alternatives while prioritising recycled resources to fill in the gaps," Allbirds says. "Of course we're not perfect, which is why we're working hard to meet our 2025 goal of 75% natural or recycled materials in everything we make by 2025, including this collection."