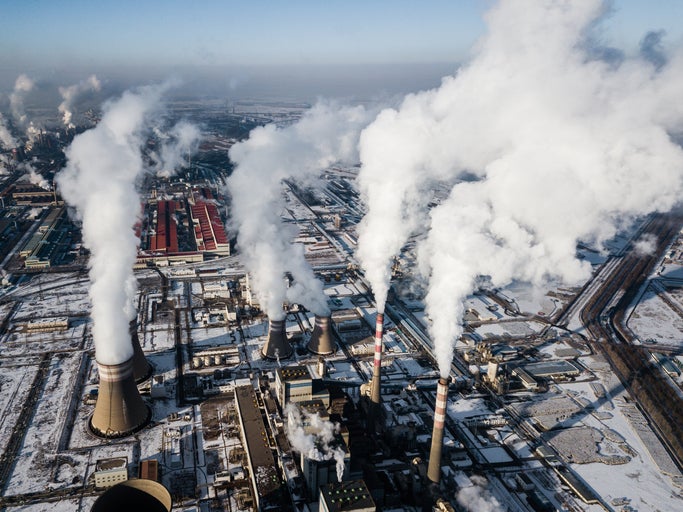 Non-profit organisation Apparel Impact Institute has released its 2022 Impact Report, showcasing measurable results from its programmes.
One significant finding outlined in the report is the cost-effectiveness of its programmes. The organisation explains that in 2022, it measured the impact of its programmes relative to the cost expended. The outcome was $17 per ton of CO2e being reduced compared to an average of $67 per ton for alternative decarbonisation strategies. Aii claims this is due to the strength and effectiveness of its Clean By Design programmes.
As a result, cost-effectiveness will be a key benchmark as Aii measures the effectiveness of decarbonisation solutions/programmes in building its climate solutions portfolio.
In 2022, Aii launched the $250m Fashion Climate Fund with lead funders Lululemon, the H&M Group, the PVH Foundation, Target, H&M Foundation, and the Schmidt Family Foundation to meet the industry's ambition to halve carbon emissions by 2030. The report states that Aii wants to unlock $2bn in capital to accelerate decarbonisation and adopt proven impact solutions across all tiers and interventions by 2023.
Aii's programmes' scale is also growing with 600 facilities worldwide across 28 regions being active in or completing Aii programmes in 2022. The report also highlights Aii's expanded carbon reduction interventions, which now cover five interventions: maximising material efficiency, scaling sustainable materials and practices, eliminating coal in manufacturing, energy efficiency, and renewable energy.
Intensive research conducted and published by Aii with the World Resources Institute (WRI) and Roadmap to Net Zero, concluded that six interventions would help the sector deliver the reductions needed for a 1.5C pathway:
. Maximizing material efficiency.
Scaling sustainable materials and practices
Accelerating the development of
innovative materials
Maximising energy efficiency
Eliminating coal in manufacturing
Shifting to 100 percent renewable electricity.
The report shows that Aii programmes have already made a significant impact, saving 56,346 tonnes of GHG emissions in 2022, equivalent to 12,127 cars off the road, 714 Olympic-sized swimming pools of water savings, and 3,504 washing machines' worth of energy savings.
The report also covers planned programme expansion areas for 2023 and planned ecosystem leadership, including the building of the Climate Solutions Portfolio and increased fundraising and grant-making through the Fashion Climate Fund.
Aii believes its 2022 Impact Report demonstrates its ongoing commitment to accelerating climate action in the fashion industry and showcases measurable results from its programmes.
Last week (19 April) Bestseller announced it was slashing its carbon footprint emissions through its investment into Maersk Eco Delivery for ocean transport and this has helped it to avoid 37,000 tonnes of CO2 emissions since 2021.