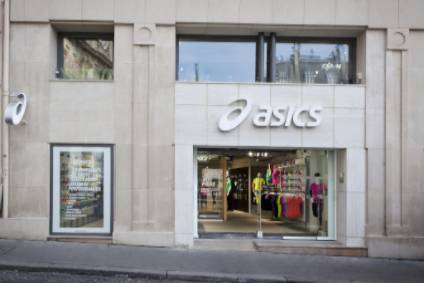 Japanese footwear group Asics saw a return to profit in the second quarter and improved sales thanks to growth in all regions, and despite the effects of the pandemic.
For the three months ended 30 June, earnings amounted to JPY12.35bn (US$112.2m) from a loss of JPY6.27m a year earlier.
Gross profit was up 49.4% thanks to strong sales growth of 42.6% to JPY209.48bn, boosted by strong sales in all regions, mainly driven by the performance running and Onitsuka Tiger categories.
Due to the coronavirus pandemic, Asics said it continued to face a challenging situation in the second quarter, such as the cancellation or scaling down of various competitions and the temporary closures of own retail stores.
However, net sales and operating income increased significantly due to the strong sales in performance running primarily in North America, Europe and Greater China. The group supported the Tokyo 2020 Olympic and Paralympic Games as a Tokyo 2020 Gold Partner.
Net sales increased by 51% in North America, 56% in Europe and 51% in Greater China compared to last year. E-commerce sales, meanwhile, increased worldwide by 49% in Japan, 19% in North America, 57% in Europe, and 36% on consolidated level.
Net sales in the performance running category increased by over 50%.
Asics said the Group has been identified as a global leader for engaging with its suppliers on climate change, being awarded a position on the Supplier Engagement Leaderboard two years in a row, by global environmental impact non-profit CDP. 
Earlier this month, Asics took a stake in Japan Healthcare Co, a healthcare start-up that makes insoles based on digital photos taken by a smartphone.
Founded in June 2017, Japan Healthcare aims to develop preventative systems for musculoskeletal disorders such as knee and low back pain.