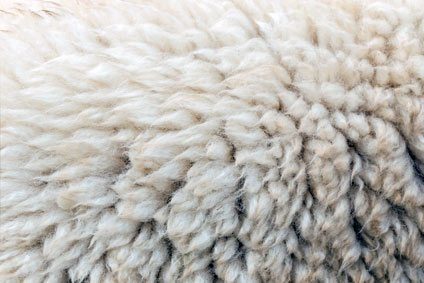 AsureQuality's accreditation to administer the Responsible Wool Standard 2.2 (2021), Responsible Mohair Standard 1.2 (2021), Responsible Alpaca Standard 1.0 (2021) for farm groups has been suspended following an annual assessment by independent accreditation body International Organic Accreditation Service (IOAS).
In an announcement, Textile Exchange said its quality assurance programme supports the credible and consistent certification of preferred fibres and materials according to the criteria in its suite of standards.
"Our assurance system auditing and certification processes support a network of certification bodies. These certification bodies are required to conform to our policies and procedures to conduct audits and issue certificates to assess conformity with our standards. Certification bodies must maintain accreditation by conforming with these policies and procedures.
"All certification bodies undergo an assessment by an authorised accreditation body for our standards before beginning any auditing and certification work."
Accreditation bodies are independent organisations that, in accordance with ISO/IEC 17011, assess certification bodies' competency to perform certification activities with a given standard.
At least once a year, certification bodies are assessed by their accreditation body to confirm their qualification and conformity with Textile Exchange's requirements. The assessment involves review at the certification body's headquarters with key staff as well as shadow audits of client sites where the assessor observes the auditor's performance. When non-conformities are identified, the certification body has a defined amount of time to correct them to maintain their accreditation status.
The process of suspension includes a due diligence process whereby the certification body may file an appeal to the accreditation body regarding the suspension decision, giving further credibility in case there are procedural issues with the accreditation body's processes. Each accreditation body sets its own appeal timeline, which may result in several months passing before the final suspension and its consequences occur. If the certification body does not correct its non-conformities related to the suspension, a similar withdrawal procedure and timeline occur as defined by the accreditation body.
"As part of the annual certification body assessment process in 2022, AsureQuality Limited was found to have non-conformities with Textile Exchange's assurance requirements. These were not corrected within the required timeframes and as a result, their ability to provide certification services for Textile Exchange standards is affected."
IOAS, AsureQuality's accreditation body, has suspended their accreditation for farm group scope for all RAF Textile Exchange standards (RWS, RMS, and RAS) effective 29 March 2023. The suspension applies to farm group scope only, and individual farm scope is not affected.
"While Textile Exchange is disappointed by this situation and the conditions that will impact site certifications, these circumstances reflect the integrity and consistency of our assurance system. In turn, this helps to ensure greater credibility of our standards and of the entities that offer auditing and certification services."
AsureQuality could not be reached for comment at time of press.
Last month, the International Organic Accreditation Service (IOAS) suspended certification rights of Control Union (CU) India for organic cotton after appeal efforts fell through.