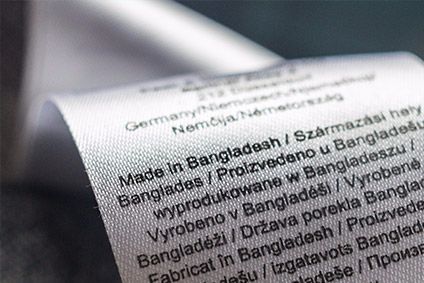 The European Parliament has held a multi-stakeholder event aimed at creating a roadmap to ensure labour reforms, promotion of workplace safety and sustainability in Bangladesh's readymade garment industry.
The 'EU-Bangladesh Apparel Trade: A Time for a Reality Check' event was hosted by Tomas Zdechovsky, a Member of the European Parliament (MEP), in collaboration with the Embassy of Bangladesh in Brussels.
The event explored progress in the sector and looked at ways to continue to ensure worker safety and growing the country's competitiveness once it graduates from the World Trade Organization's Least Developed Countries trade benefit in 2024.
Md. Shahriar Alam, State Minister for Foreign Affairs, highlighted the sector's "significant contribution to Bangladesh's economy and society" and the industry's "remarkable resilience and strength in course of nearly four decades despite many challenges from both within and outside."
However, reports continue to surface on poor worker safety in the country.
Campaign group Clean Clothes Campaign notes "tens of thousands of workers" went on strike last year in a dispute over pay, which resulted in "violence, mass dismissals, blacklisting and trumped-up charges." It adds 19 criminal cases are still threatening about 3,500 workers with potential jail time.
It also raises concerns about the retirement of the Accord on Fire and Building Safety in Bangladesh safety initiative. Last month, details were finalised on Bangladesh's incoming new workplace safety initiative, the national RMG Sustainability Council (RSC), which will eventually take over from the Bangladesh Accord's factory safety and remediation efforts.
And it criticises the new minimum wage in the country, which it says "amounted to only half of what unions had together called for and is miles removed from a living wage."
At the event, Rubana Huq, president of the Bangladesh Garment Manufacturers and Exporters Association (BGMEA), hit back at the labour narrative saying "it does not do justice to our workers."
"The RMG industry in Bangladesh is open for partnership and has nothing to hide as far as workers' safety and remediation measures are concerned."
Huq noted a number of innovative steps taken by the BGMEA to promote the well-being, financial inclusion and family support for the RMG workers. She emphasised that there had been no report of harassment or discrimination against workers since she had led the office.
She also noted the industry's efforts to promote sustainability, and urged that "green prices" be ensured for "green factories." She invited further investment and partnership with the EU for higher value-added items, including those from man-made fibres.