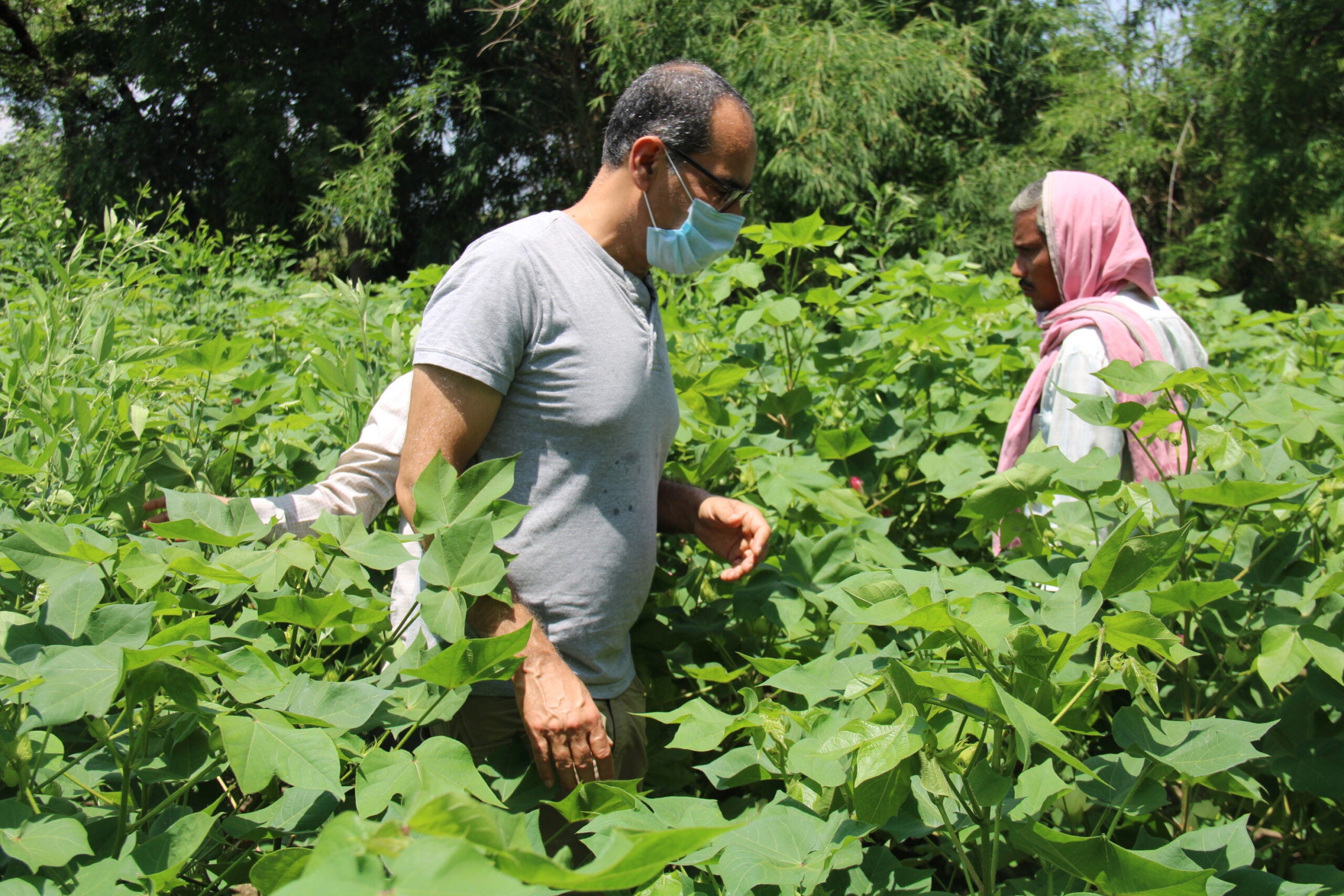 Better Cotton is calling for greater collaboration across the fashion sector and its textile value chains to drive greater transparency, advocacy, and action to support farmers around the globe.
Better Cotton believes that climate mitigation and adaptation as well as a just transition are only possible if there is sustained investment in regenerative agriculture and sustainable farming.
Changes in temperature and rainfall patterns linked to climate change are likely to make cotton more challenging to grow in many regions. Expected increases in temperatures and the difference in their seasonal patterns could lead to a decrease in the agricultural productivity of some crops. Lower cotton yields will therefore impact the lives of already vulnerable communities of farmers. The recent tragic floods in Pakistan illustrate how the cotton sector can be impacted overnight by extremes in weather patterns and affect the livelihoods of millions of people. According to McKinsey, the fashion sector must align with the 1.5-degree pathway over the next eight years and intensify its efforts to make agricultural practices more sustainable. If the textile industry does not address this, the 2030 emissions reduction targets will be missed.
As part of Better Cotton's bold strategy designed to deliver substantial environmental, social and economic impact across the cotton industry by 2030, it launched its climate change mitigation target in 2021. The target was set to reduce overall greenhouse gas emissions per tonne of Better Cotton produced by 50% by 2030 (from a 2017 baseline). Four additional targets covering soil health, pesticide use, smallholder livelihoods and women's empowerment are expected to be announced in early 2023 with impact indicators providing robust metrics for tracking and evaluating against the baseline.
Alan McClay, CEO, Better Cotton said: "We know that climate change poses a great risk to cotton farmers – with rising temperatures and more extreme weather events like flooding and unpredictable rains. We will help on the ground by incentivising farmers to embrace both climate-smart and regenerative agricultural practices, in turn helping cotton communities survive and thrive."
Better Cotton is taking the lead in developing solutions for physical traceability enabling retailers and brands to make stronger sustainability claims related to the cotton content and provenance of their products, as well as a mechanism for farmers to be remunerated for their more sustainable practices.
In September Better Cotton announced a new solution that allows retailers to incentivise smallholder farmers for implementing climate-smart agricultural practices.
Earlier this week, LVMH announced its support for a new project designed to support regenerative cotton production in Chad.