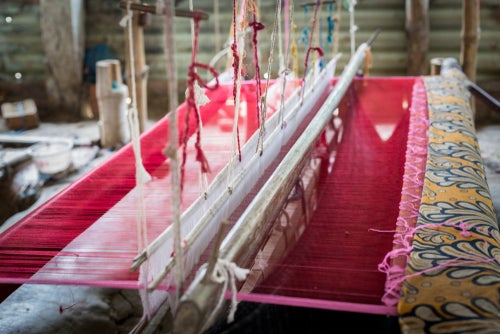 The BGMEA (Bangladesh Garment Manufacturers and Exporters Association) has urged Australia to continue duty benefits after its LDC (least developed countries) graduation, asked US buyers to source more from Bangladesh and discussed the mutual trade benefit of duty-free access on ready-made garments in Brazil.
BGMEA President Faruque Hassan delivered a keynote speech on "Apparel Industry- Competitiveness beyond COVID-19" at an international webinar conference organised by six Australian universities.
Hassan highlighted the tremendous progress made by the ready-made garments (RMG) industry in the areas of workplace safety, sustainability and ethical manufacturing.
He explained: "We have set our priorities to enhance capabilities, particularly in the area of diversification of our products and markets, investments in high end textile sectors, especially non-cotton areas, innovation and value addition, and upgrading technologies."
Hassan called on Australia's government to extend LDC graduation transition period for Bangladesh for smoother transition.
He said: "Given the fact that 83% of Bangladesh's export earning depends on the RMG alone, which employs 10 million people including backward and forward linkage industries, and given the fact that Covid-19 has caused severe financial distress to the industry which will take some time to recover, we request the development partners, including Australia to extend the LDC graduation transition time by 12 years."
He talked about the declining price trend in the global apparel market which has posed a major challenge for the industry, especially at a time when the sector is struggling to turn around from impacts of the Covid-19 pandemic.
He also urged buyers and retailers to be more empathetic and rational in pricing so that a secured global market could be built where workplace and jobs would be safer and sustainable.
The BGMEA's request for US buyers was made during a call with Richard Rosenthal, CEO of US brand Tailor Vintage. Hassan explained that he is calling upon brands and buyers in the US to source more garments, including non-cotton and high-end apparel products from Bangladesh.
He said unprecedented strides in safety, sustainability and social compliance in the ready-made garment (RMG) industry have earned Bangladesh global recognitions and made the country a preferred sourcing destination among buyers.
He also highlighted the future priorities of the apparel industry, especially an increased focus on the non-cotton and high-end product segment.
While the conversations with Brazil about duty-free access to ready-made garments took place on 7 October.
Brazil's ambassador in Bangladesh and the BGMEA (Bangladesh Garment Manufacturers and Exporters Association) discussed how both Bangladesh and Brazil would benefit from duty-free access on ready-made garments in Brazil.
The BGMEA explained the collaboration for the apparel and textile industry would work with Bangladesh's future priorities which include the diversification of products and global markets as well as innovation in terms of product development.
Hassan pointed out that Bangladesh is willing to import more cotton from Brazil for its ready-made garment industry and requested the Brazilian ambassador's cooperation to make it a reality.
BGMEA and Brazil's ambassador discussed the scope of collaboration and support from Brazil in building the capacity of Bangladesh's ready-made garment (RMG) sector in design development for value-added apparel products.
Mr Hassan said: "While Brazil has a huge pool of designers and experts, we have huge manufacturing capacity. If Brazil and Bangladesh can work together in developing our capability in designing and manufacturing value-added products which can be exported to South American countries. It will benefit both Brazil and Bangladesh.
Last month Just Style spoke exclusively to the BGMEA's Rakib Abdullah Hil about how the new Centre of Innovation, Efficiency and Occupational Safety and Health will take Bangladesh's apparel industry to the next level.