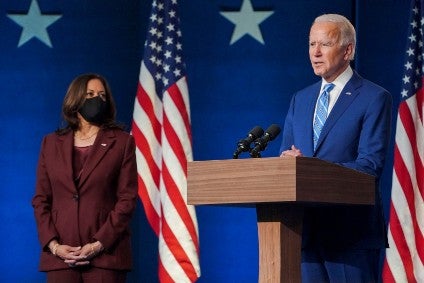 President Biden made the remarks at a Supply Chain Convening yesterday (22 December) that included several trade associations and CEO of Gap, Inc Sonia Syngal. During the meeting, the President applauded "strong collaboration" between government, business leaders and labour in recent weeks which meant fears of empty shelves during the holiday shopping season failed to materialise.
Biden thanked participants for their work, saying he will continue to partner with them on addressing supply chain challenges.
Participants noted ports nationwide are working well, and  CEOs noted their efforts to successfully stock shelves, move goods, and work toward 24/7 operations.
They discussed the investments they made in their supply chains to improve efficiency and throughput, and commended their workforce for handling record levels of goods.
They also welcomed the Bipartisan Infrastructure Law and noted that it will help reposition the US to be more competitive in global trade and draw in more private sector investment in the supply chain.
Secretary Raimondo noted the long-term solution is to make more goods in America, and discussed the new investments being made in the US.
Biden took to Twitter to announce meeting:
This morning, I brought together my Supply Chain Task Force and business leaders for another progress update. My Administration is working every day to move goods faster, keep shelves stocked, and lower prices for Americans. pic.twitter.com/akjPioeIpg

— President Biden (@POTUS) December 22, 2021
In November, the US Administration revealed how it planned to address its global supply chain issues, including new funding to tackle bottlenecks in Mexico and Central America and new initiatives to aid the customs process between Southeast Asia and the US.
It followed pressure from trade associations including the American Apparel & Footwear Association for the administration to take immediate action to reign in the ongoing shipping crisis.