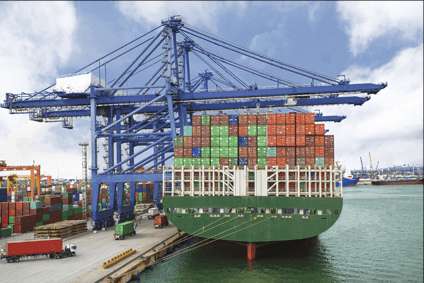 Half a trillion will be spent on America's infrastructure over five years under the bipartisan infrastructure package, including money for roads, bridges, mass transit, rail, airports, ports and waterways.
The package also includes a $65bn investment in improving the nation's broadband infrastructure and invests tens of billions of dollars in improving the electric grid and water systems.
The legislation includes the AAFA-supported, and long sought, pilot programme to enable 18-20 year-olds to join the trucker workforce under the DRIVE Safe Act. This provision will help the US begin to safely address the critical shortage of truckers. The American Trucking Associations reported that currently there is a record shortage of 80,000 truck drivers in the United States.
It follows an action plan rolled out by Biden earlier this month to tackle the global supply chain issues.
In September, the AAFA warned the US economic recovery is under threat as supply chains, including apparel and textile ones, continue to suffer "unprecedented disruptions".
"The shipping crisis has shown that our transportation infrastructure is overloaded and under-developed," says Steve Lamar, president and CEO of the American Apparel & Footwear Association. "As a nation, we need to make critical investments to our ports, roads, rail, and bridges today, so we can avoid a repeat of this in the future.
"In addition to preventing future crises, we must do more to fix today's shipping crisis. It is critical that all stakeholders come to the table to discuss and resolve the inefficiencies that exist in our current system and develop creative solutions to these problems, including long-term investments and better enforcement of the laws that are currently on the books.
"We are pleased to see that this legislation enacts the 'Make PPE in America Act,' an important measure introduced by Senators Rob Portman (R-OH) and Gary Peters (D-MI) to provide strong demand signals and well-crafted procurement requirements to establish long-term opportunities for US domestic PPE production."
Matthew Shay of the National Retail Federation (NRF) added: "Retailers depend on a sustainable and vibrant American infrastructure system to fulfil their business promises and deliver goods safely and efficiently to consumers across the country and around the world. Our nation's roads, ports, bridges, broadband and other key infrastructure utilized every day by millions of businesses are essential to the success and revitalization of our economy.
"As the Infrastructure Investment and Jobs Act now becomes law, this historic investment and reform will enable America's transportation and broadband network to capitalise on growing consumer demand as well as sustain future disruption challenges.
"On behalf of the retail industry, NRF congratulates congressional leadership and the Biden administration for successfully guiding this unprecedented legislation to the finish line today."