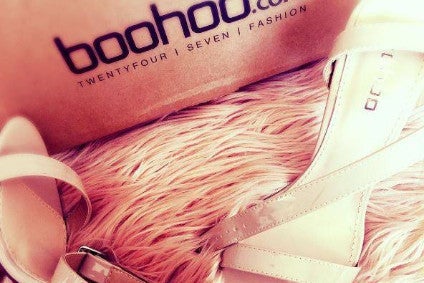 Boohoo Group says the new 23,000 sq ft factory on Thurmaston Lane is "proof of its commitment to the city of Leicester and ethical British manufacturing."
The manufacturing site is said to deliver capacity for tens of thousands of garments, with facilities to support both Made to Order (MTO) and printing.
Creating up to 180 jobs, Boohoo's new factory is the company's first manufacturing facility and will operate two shifts, in a change from the traditional way of operating a garment factory, creating double the job opportunities and greater flexibility for the team.
The site will also be used as a training facility for product teams across all 13 brands operated by the Boohoo Group. In addition, it will be used to provide guidance to suppliers, with a focus on supporting them to improve their operational and production efficiencies making their business more sustainable, the group says.
Boohoo is also in talks with local education providers about hosting students and other groups who are keen to learn about garment manufacturing and the UK fashion industry.
Two weeks paid training has been carried out for the first group of new employees, and the onboarding of recruits for the second shift will begin in February.
'The Thurmaston Lane site reinforces our commitment to UK manufacturing and our long-standing partnership with Leicester," says Boohoo Group CEO John Lyttle . "It is more than just a factory, it's a hub of learning and collaboration, as it gives our own teams the chance to work onsite and an opportunity to see a working factory first-hand. We welcome the opportunity to share that knowledge with the amazing education institutions in the city and strengthen our collaborative working relationships with our approved suppliers. It's an exciting new chapter for the Boohoo Group."
The new facility comes after Boohoo Group found itself embroiled in a media storm in 2020 regarding its supplier factories in Leicester, which were alleged to be underpaying workers and making them work in unsafe conditions.
Since then the online fast-fashion giant has been taking steps to repair its reputation, including publishing its international factory list detailing 1,100 factories and appointing Kirsty Britz to its board as non-executive director in a move it said at the time of her appointment bolsters its expertise in areas of Environmental, Social and Governance (ESG) matters.
It also recently supported a new UK initiative to address the immediate and future needs of workers within the local garment industry. Boohoo donated GBP1.1m to the Leicester Garment and Textile Workers Trust which launched in October.
Meanwhile, Boohoo said last month sales and profits are likely to be hit by a surge in returns and supply chain challenges including delivery delays and higher shipping costs.