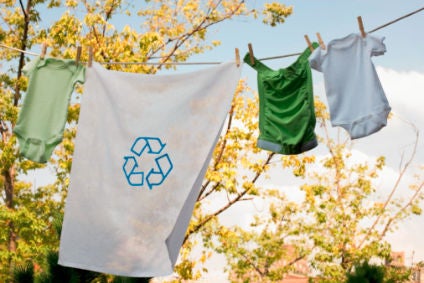 The C&A Foundation has earmarked EUR1.5m (US$1.8m) in grants to help bridge what it says is an "implementation gap" in apparel brands and retailers achieving circular business models.
The Foundation says the proposal may be part of a larger collaboration, or programme, and leverage other funds. Applications for grants opened on Monday (18 December) and will remain so until 18 February 2018.
"The global apparel sector is becoming more open to circular economy on a technical level, as well as on a business model level," the group says.
"The latter is especially important, as it implies a shift from ownership to use so that materials and apparel are provided as a service, not a product to be rapidly discarded. These new business models are fundamental for the systemic change of the sector and will result in better use of materials and support better working conditions."
Yet it adds: "Few brands/retailers or upstream suppliers are re-designing their business towards circularity". This is what C&A Foundation has identified as the 'Implementation Gap.'
The request for proposals aims to find and fund successful innovative initiatives that will support the implementation of circular business models in companies related to the apparel industry, incorporating organisational change and design thinking.
C&A Foundation defines this as: "Putting the hidden needs of people/organisations at the heart of a design process; defining the "right" problem/ambition to solve; and rapidly ideating and prototyping multiple solutions before executing on one."
A learning group will be facilitated for the winners to connect and share lessons and evolving methodologies, with the ultimate aim of publishing each case study.
The investment follows the publication of the Ellen MacArthur Foundation report, co-funded by C&A Foundation, which highlights the need for fundamental change in the way clothing is produced and used in order for the "extremely wasteful" fashion industry to become more sustainable.
Applications for grants can be made at www.candafoundation.org.