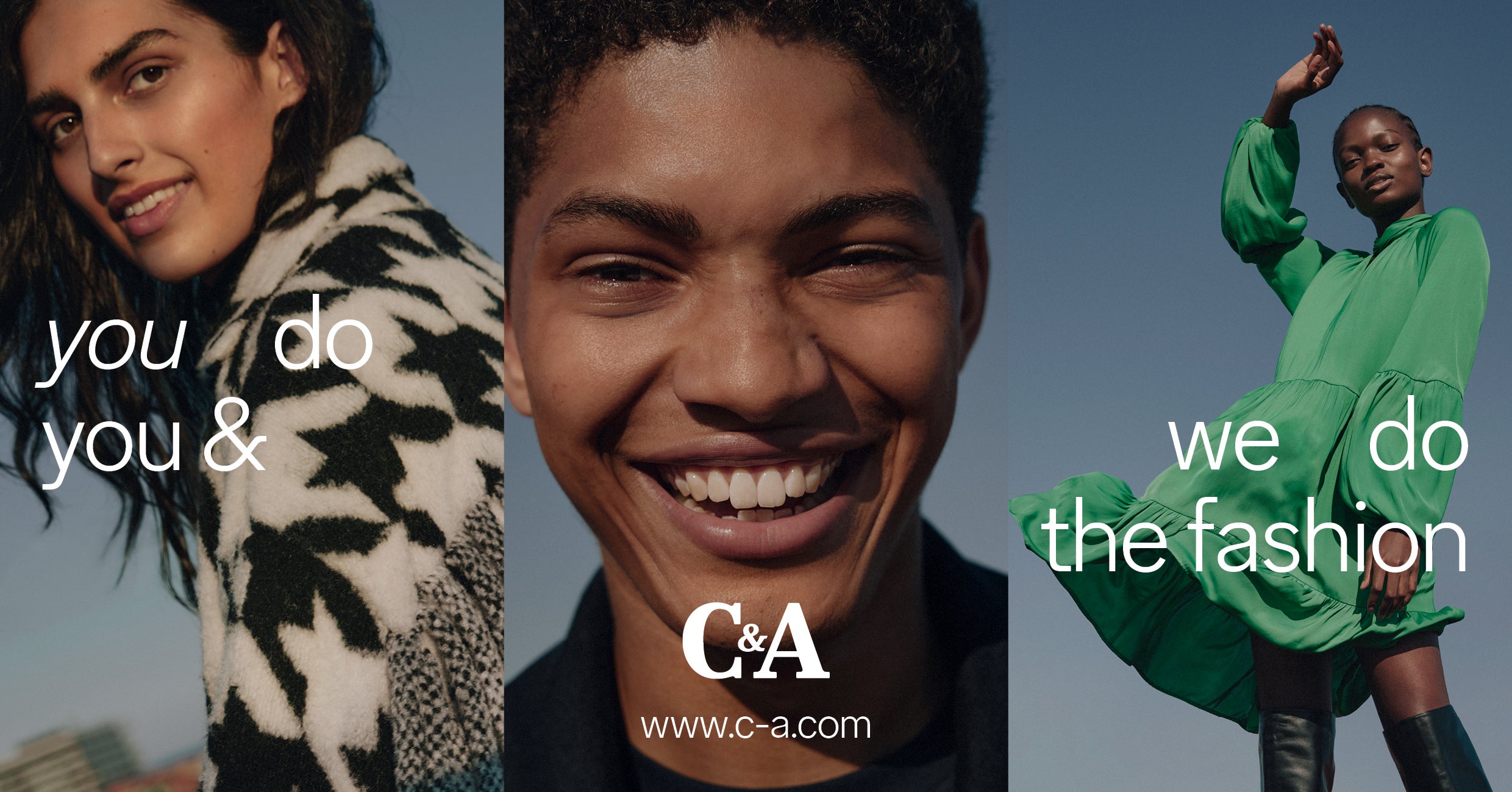 The new brand strategy from C&A which centres around value was created following an extensive market survey interviewing more than 14.000 consumers across six European countries and providing clear results: consumers prefer a brand that combines affordability, sustainability, quality and style.
C&A says it is now responding to these demands by offering collections of excellent value for money to make consumers feel good about themselves and suit their lifestyles.
"Over recent years, we made crucial steps forward on our journey to becoming a modern fashion brand. In a fast-changing world, we want to be the trusted brand where consumers do not need to make compromises between a superior price value, modern and natural styles," says Maik Kleinschmidt, head of marketing at C&A Europe.
C&A adds the campaign will offer huge growth potential beyond established customers, addressing new consumer groups that are on a limited budget, but want modern and timeless fashion regardless.
In July C&A extended its e-commerce activities by becoming part of the Zalando Partner Program in a move that gives it direct access to the German e-tailer's logistics network via Zalando Fulfillment Solutions (ZFS).
C&A is building on what it calls an already successful partnership with German fashion e-tailer Zalando's omnichannel programme, Connected Retail, and is expanding it to join its marketplace model Partner Program. C&A will take advantage of Zalando Fulfillment Solutions (ZFS), which will ensure an even faster and more reliable order-handling process for customers, it says.