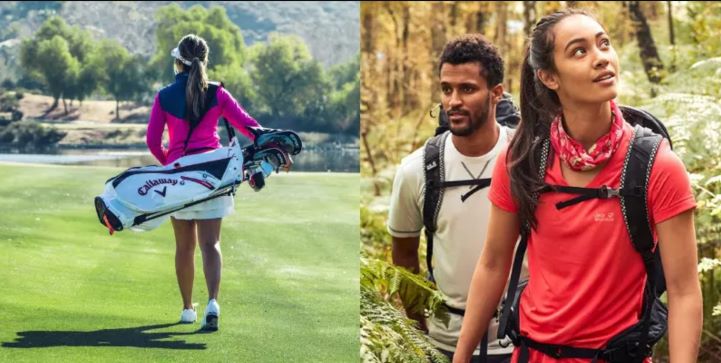 Callaway Golf, which features a portfolio of brands, including Callaway Golf, Topgolf, Odyssey, OGIO, TravisMathew and Jack Wolfskin, is investing in software solution Centric PLM to handle the complexity of its global business.
Callaway Golf VP of global operations and development, apparel and soft goods Jeff Cross explained: "Centric PLM will drive increased efficiency into our product development process. We create a wide variety of products in diverse categories, and this is going to enable greater efficiencies across our multi-branded apparel, footwear, and accessories business."
He added: "These products require distinctly different workflows and Centric is an exceptional technology solution to handle the vastness and complexity of our global business."
Centric Software provides solutions to plan, design, develop, source, and sell products such as apparel, footwear and sporting goods to achieve strategic and operational digital transformation goals. 
President and CEO of Centric Software Chris Groves is delighted that Callaway Golf has decided to use his company's PLM solution, Centric PLM.
He said: "We are gratified that Callaway has chosen Centric PLM as its digital product development foundation. On this historic occasion we are grateful to them and to all our customers who have placed their trust in us. We anticipate a fruitful partnership in the years to come."
Callaway Golf, which was founded in 1982 delivers golf equipment, apparel and entertainment. The company manufactures and sells premium golf clubs, golf balls, golf and lifestyle bags, golf and lifestyle apparel and other accessories, and provides golf entertainment experiences through Topgolf, its wholly-owned subsidiary.
Centric Software provides a product concept to consumer digital transformation platform for fashion, retail, footwear, luxury, outdoor and consumer goods, including cosmetics and personal care and food and beverage. Centric's flagship Product Lifecycle Management (PLM) platform, Centric PLM, delivers enterprise-class merchandise planning, product development, sourcing, quality and product portfolio optimisation innovations specifically for fast-moving consumer industries. 
Earlier this year Just Style reported that Centric Software was opening an office in Vietnam to build on the company's growth in Asia.