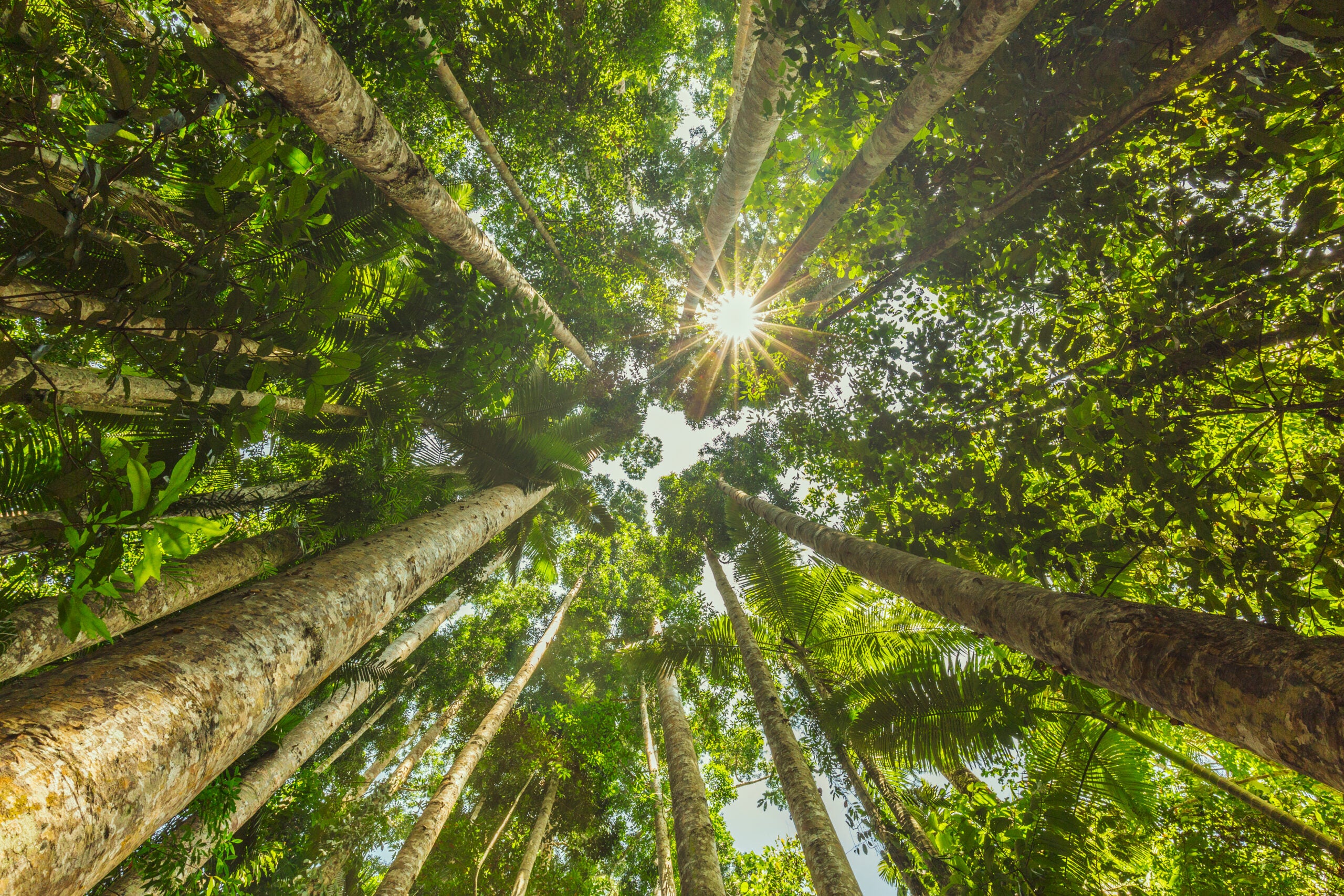 Organised by the Global Warming Mitigation Project (GWMP), the Keeling Curve Prize has awarded ten companies, including Canopy, US$250,000 in its annual awards to projects that display proven carbon uptake, drawdown, or sequestration efforts.
This year's winners are recognised for innovations such as green nitrogen fertilizer production, seaweed cultivation for cattle feed, and alcohols produced with CO2. Canopy was awarded the prize for its efforts in working to transform unsustainable supply chains, catalyse innovative solutions, and keep the world's vital forests standing.
Mike Hudema, Canopy's communications director, told Just Style: "It is a deep honour to receive a Keeling Curve Prize and be recognised by The Global Warming Mitigation Project, among a list of fantastic honourees, for Canopy's collaborative work in transforming unsustainable supply chains away from forests. Keeping forests standing, especially Ancient and Endangered Forests, is vital to addressing the global climate and biodiversity crises. With over 3.2 billion trees cut down every year for fashion fabrics and paper packaging, speeding the implementation and scale-up of low carbon, low-impact alternatives is vital. This award will help us continue our work in ensuring 30-50% of the world's forests are conserved by 2030."
The 2022 prize attracted nearly 400 applications. This year's Keeling Curve Prize Winners Ceremony was held in Darmstadt, Germany, as a part of the Curious2022 Future Insight Conference.
GWMP's executive director, Jacque Francis, said at the ceremony: "Greenhouse gas emissions are the driving force behind the climate emergency. This can and must be addressed, worldwide. Elevating and investing in proven projects and programs is a valuable way the GWMP is lighting up the landscape for a livable future."
The 2022 Keeling Curve Prize Winners
KOKO Networks is an international technology company leading the way in clean ethanol cooking fuel and cooking products.
Nitricity is commercialising a breakthrough technology that produces fertilizer using only air, water, and renewable energy. 
Canopy works to transform unsustainable supply chains, catalyze innovative solutions, and keep the world's vital forests standing.
Wastezon is envisioning a waste-free world by using a mobile app to connect recycling industries with households to transact recyclable solid wastes.
Air Company transforms carbon dioxide from the atmosphere into alcohols that can be used to create everyday products like hand sanitizers and spirits.
Symbrosia is working on a breakthrough solution to drastically reduce the methane produced by livestock around the world, naturally.
MEETS Coalition is a new approach to deep energy efficiency that harvests energy from commercial buildings.
GreenMax Capital Advisors is a group of international clean energy investment advisory and management-consulting firms established in 1994.
BasiGo Inc. is an early-stage e-mobility start-up looking to revolutionise the public transportation sector by providing public transport bus owners with a cost-effective electric alternative to diesel. 
Enzinc Inc. is a zinc battery company that is making an advanced rechargeable battery for mobility and stationary uses.
What is the Keeling Curve Prize?
The Keeling Curve Prize awards $250,000 annually to projects that display proven carbon uptake, drawdown, or sequestration efforts. The prize is a programme of the Global Warming Mitigation Project, a 501(c)(3) non-profit that is identifying, activating, and accelerating projects and programs worldwide that are reducing greenhouse gas emissions and increasing carbon uptake. This includes direct funding of vetted organisations, enhancing networking and promotional efforts, identifying ways to unleash funding opportunities for climate solutions, and supporting climate justice. 
In May, Canopy launched The EcoPaper Database (EPD) – a listing of over 1,100 paper and paper packaging options available to help businesses reduce their impact on ancient and endangered forests.