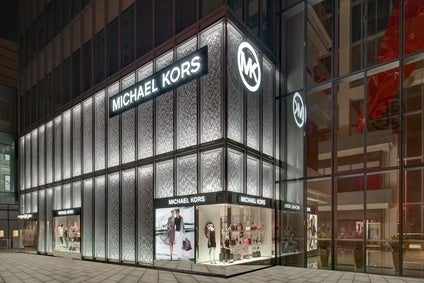 Schulman, who will assume the position of Capri Holdings CEO in September next year, was previously president and CEO of Tapestry Inc's Coach brand.
He has also held positions with the Neiman Marcus Group and was CEO of Jimmy Choo between 2007 and 2012.
"Josh is an outstanding leader with broad retail experience, industry depth and a proven track record of successfully operating and growing luxury brands," said John Idol.
"Josh's appointment is part of a thoughtfully planned leadership succession. Over the course of the next year, Josh will immerse himself in the Michael Kors brand. In September 2022, Josh will become the CEO of Capri Holdings," said Idol. "The Board and I are confident in Josh's unique abilities to lead Capri Holdings. His results-driven leadership style and passion for building consumer-centric global brands will be instrumental in maximizing the full potential of our three luxury fashion houses."
"We believe our plan will allow for a smooth CEO transition next Fall. I look forward to partnering with Josh on the overall strategic direction for the group as well as on potential strategic acquisitions."
Schulman added: "Capri Holdings has uniquely positioned itself as a leading global fashion luxury group. I have tremendous respect for what the teams have accomplished across the three founder-led brands. I believe in the strategic vision for Capri Holdings and I look forward to partnering with John and the Board in leading Capri Holdings through its next phase of growth."
In 2019 Michael Kors changed its name to Capri Holdings Limited after completing its acquisition of Italian fashion house Versace.
In February 2020, Capri Holdings,  sounded a warning on its full-year results in the wake of the coronavirus outbreak and said revenues could be hit by around $100m.