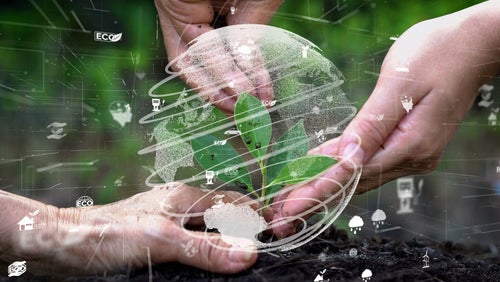 Designers and product developers will be able to send materials from Centric PLM to Higg with the click of a button. The partnership will provide impact scores for each material choice, such as carbon footprint and water usage, using the most robust and trusted sustainability dataset available. A product score is automatically generated once the Bill of Materials (BOM) is complete.
Higg also offers information on product end of use options and impacts. Brands, retailers and manufacturers of all sizes can access Higg data through Centric PLM, regardless of where they are on their sustainability journey.
"Increased transparency and visibility enable teams to make decisions taking environmental impact into consideration while also ensuring target product margins are met, using reliable data that is accessible on a single platform," says Ron Watson, VP of product at Centric Software. "When also coupled with other technologies such as 3D material libraries, avatars and prototypes as well as optimised processes such as efficient supplier collaboration, not only can a product's environmental impact be lessened but so can overall cost of goods sold. Being sustainable doesn't mean killing growth or profitability."
Higg CEO Jason Kibbey, adds: "Through Centric's integration with Higg, designers gain access to material-level environmental impacts, which enables them to make critical decisions to develop more sustainable products. Conscious consumers are demanding both high-quality and environmentally-responsible products, and with Higg data, businesses can deliver on these expectations."
Saurabh Deshpande, product management director at Centric Software adds: "Like all of our innovations, Centric PLM's integration with Higg was developed hand-in-hand with our customers. We pay close attention to the needs and challenges of our customers, and sustainability is a core issue for many of them right now. We have developed a close relationship with Higg, working together to provide brands, retailers and manufacturers with accurate sustainability data."
In September Higg launched a new programme to enable comprehensive traceability across the global supply chain in collaboration with atma.io by Avery Dennison, FibreTrace, and TrusTrace.