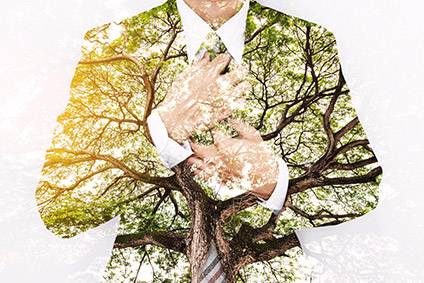 Pratibha Syntex has targeted a reduction of 80% greenhouse gas emissions from scope 1 and scope 2 by 2025.
"The fashion industry is responsible for 10% of annual global carbon emissions. At this pace, the fashion industry's greenhouse gas emissions will surge more than 50% by 2030," said Shreyaskar Chaudhary, MD Pratibha Syntex Ltd. "A United Nations Environment Programme report outlines that every year the fashion industry uses 93 billion cubic meters of water — enough to meet the consumption needs of five million people. Around 20% of wastewater worldwide comes from fabric dyeing and treatments.
"It is a collaborative responsibility of the industries to co-create an environment so that future generations inherit a world full of happiness," Chaudhary added.
Pratibha Syntex undertook a number of measure to reduce its impact:
To increase the share of renewable energy, a 2.4 MW rooftop solar power plant has been installed. The share of renewable energy is 37% of total electricity consumption at Pratibha. The solar power plant will be expanded to 4.9 MW by 2025.
To reduce consumption of fossil fuels, the boiler at one of the factories has been converted from coal to Bio Mass Briquette, thus reducing consumption of 180,000 litres of diesel per year.
Machinery upgradation has been executed. Old machines have been replaced with more energy-efficient machines. The annual saving in energy is equivalent to one year of electricity needed for 3,500 families. 
The goal is to reduce scope 1 and scope 2 emissions by 80% from year 2020 to 2025. This will be achieved by further expansion of solar power capacity and conversion to biomass briquette boilers in the main plant.
Pratibha Syntex Ltd has been recycling 100% of water and infusing 93% of water back into processes. The chemical effluent treatment plant has been converted into a biological process. This has reduced the waste by 86%.
"In the entire supply chain of textiles, the fibre production phase emits the most GHGs," Avinash Karmarkar, VP Vasudha Swaraj Pvt Ltd, explained. "To reduce GHG emissions in agriculture, we have undertaken many initiatives like sensitising the associated farmers to take up regenerative and organic farming for saving soil, water, animal husbandry and social fairness. To increase carbon sequestration, we have been promoting bio-inputs, multi-cropping, minimum tillage, and less use of water in farming. We have also initiated harnessing biogas in rural regions."