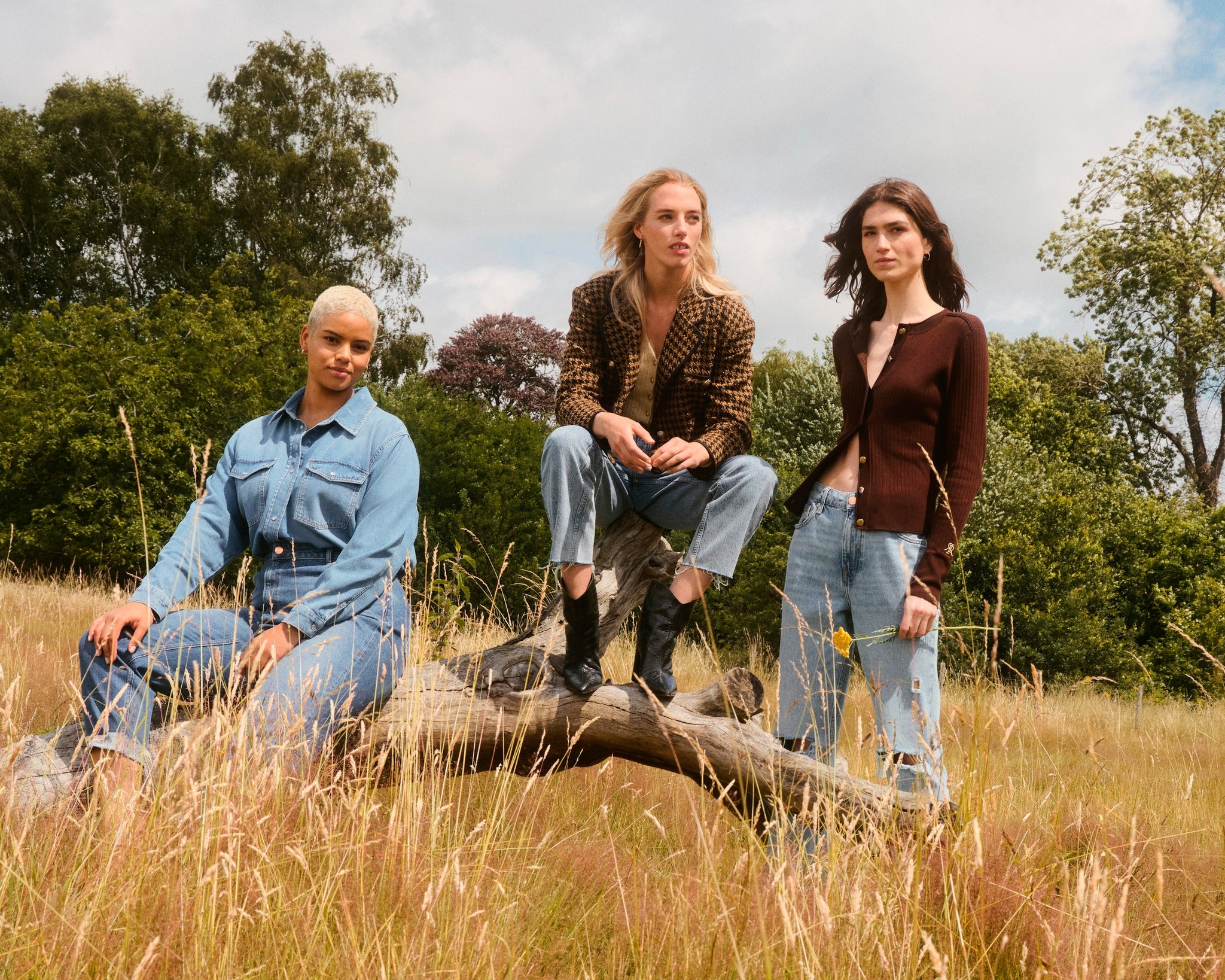 UK fashion retailer River Island has set out a new sustainability strategy it has named 'The Kind Society'.
'The Kind Society' comprises 12 commitments to people, planet, principles and partnerships, aligned to the United Nations Sustainable Development Goals (SDGs).
"There is more we need to do to drive further the integration of sustainability into our business and we will continue to seek the partnerships that we feel can bring solutions to scale and drive overall improvements in our business and in our industry," said Jose Arguedas, head of sustainability at River Island.
Here are some of the commitments outlined in the new strategy:
People
River Island is continuously improving working standards for its own employees and for those in its supply chains, underpinned by a commitment to eliminating Modern Slavery. It has already made a start with a rigorous code all suppliers must follow. In 2021, it visited over 300 of its suppliers to ensure conditions meet its standards, and River Island is set to introduce programmes that will help its factories improve their own social and environmental practices.
Fashion is for everyone. So, River Island is working to make sure that it is a diverse and inclusive place to work, across all areas of the business. Looking ahead, it is pledging to continue to actively promote the recruitment of candidates from diverse social backgrounds and improve the representation of diverse groups at a senior level. 
The retailer's Mental Health Allies project launched in 2021, offering support for all Islanders whenever they need it. It has also hosted training and workshops that help teams to place wellbeing at the heart of the day-to-day. Next year River Island wants to take this further: leading more workshops and conducting a survey to assess the wellbeing of all its Islanders.
Planet
All the cotton in River island's jeans is responsibly sourced, and soon 100% of its cotton will be recycled, organic or Better Cotton. By 2023, it is pledging that at least 50% of its clothing will be made using sustainable materials (it is currently at 25%).
In 2022, River Island began implementing manufacturers restricted substances lists with its top 50 suppliers, which covers around 80% of all products.
River Island is taking steps to reduce the water impact of its denim, developing guidelines for manufacturers to reduce the water used when they're made. By 2030 the retailer will reduce the water used in its manufacturing processes by 50%, and by 2023, all denim will use 22 litres or less of water. Last year, the company became the latest to be welcomed to the Zero Discharge of Hazardous Chemicals (ZDHC) Community.
By 2023, River Island's UK operations will have eliminated single use plastics and send zero waste to landfill.
Principles
By 2023, River Island is aiming for 100% traceability right down to the people that make its yarns – the threads used to make the fabric. It is working with industry experts and new technologies (such as blockchain) to make this happen.
River Island is an advocate for change, and engages transparently with customers, employees and stakeholders, sharing the journey to make fashion a force for good. Looking ahead, it will communicate with suppliers, Islanders and shoppers to collaborate, share and educate each other with the goal of accelerating progress for all.
Partnerships
In 2021, River Island joined with projects including Wrap, Textiles 2030, Canopy and the Microfibre Consortium, and fashion, on the road to change. Next year, and every year, it plans to keep looking for new partnerships to keep it moving forward. 
Click here to view the full report.