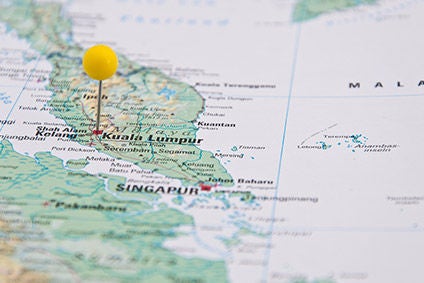 A group representing over 2,000 retailers, importers, brands and associations from more than 40 countries has written to the Malaysian government to express concerns over allegations around the abuse of migrant workers in the country.
The group is also offering support to try to tackle the issue and create an environment that is conducive to business and respects human rights.
The "steadily growing" allegations include unsafe working conditions and low pay, as well as charges of workers being at risk of debt bondage and modern slavery. There are also concerns about government proposals to deduct 20% of a migrant worker's earnings without consent, which breaches international labour standards and could generate risks of debt bondage.
The business organisations, NGOs and trade unions, led by Amfori, include the Ethical Trading Initiative (ETI); Initiativ for etisk handel (IEH), the Ethical Trading Initiative Norway; Social Accountability International (SAI), creator of the multi-industry SA8000 Standard; and responsible sourcing platform Sedex.
ETI spokesperson, Martin Buttle, confirms that migrant workers are highly vulnerable to exploitation. "The life of a migrant worker is often a harsh and isolated one, cut off from support networks and frequently denied the same rights as national workers."
The letter addressed to His Excellency M Kulasegaran, Malaysian Minister of Human Resources, says the potential for adverse human rights impacts in supply chains "poses severe risks for our members. It affects the reputation of Malaysia as a sourcing hub and might lead to uncertainty in the international business community."
It continues: "We therefore support the recent decision of your government to conduct a full investigation and inquiry into the situation of workers.
"We also welcome your appointment of an independent committee to study policies related to the overall management of migrant workers."
ETI's Buttle adds the consortium is "ready to work with the Malaysian government and other organisations in the country, including migrant worker associations and trade unions, to offer meaningful solutions to the challenges faced by migrant workers.
"Both Malaysia's employment and policy environment should support decent work for migrants and ensure their rights are respected. Those rights include entitlement to remedy in cases of abuse."
While the allegations of abuse largely relate to migrant workers in rubber gloves and condom factories exporting to Europe, the US, Australia and Japan, the ETI says it has also set up a working group for its members to take forward action.
While the Malaysian apparel industry has fallen off in recent years as a major contributor to the country's overall exports, it remains a signifcant source of employment in the domestic economy, according to the re:source by just-style strategic sourcing tool. Textiles, however, has seen some growth in recent years as the industry has moved up-market with the introduction of more specialised yarns and fabrics, in particular industrial textiles.