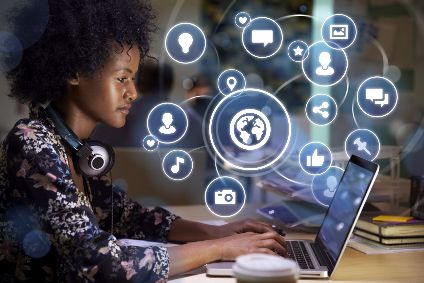 Avery Dennison Corporation has developed an end-to-end platform capable of creating, assigning, and managing unique digital identities for every physical item in the world to help brands connect with consumers and achieve their sustainability goals.
Currently, atma.io manages more than 10bn items and adds over 50 new connected products to the platform every second.
Among the companies utilising the cloud-based platform for circularity and unique consumer-product interactions is German sportswear giant adidas.
"Adidas integrated atma.io's connected product cloud into our Infinite Play initiative to scale our ability to buy-back products and give them a second life," explains David Quass, global director, brand sustainability for Adidas. "The programme was the first of many use cases we will look to enable with atma.io and Avery Dennison to achieve our connected product vision and our sustainability goals."
Designed to be open, easily integrated, and highly flexible, atma.io will solve the 'market pain' of supply chains using different digital triggers on products, such as UHF RFID, NFC or even QR codes, by enabling all item-level events and product data to be connected in one end-to-end platform, Avery Dennison says.
The atma.io app store enables brands to tap into an ecosystem of applications to unlock every connected product use case imaginable, and developers and partners now have the ability to build on top of atma.io's end-to-end platform and unlock new channels for growth.
Brands can accurately communicate how a product is made and can launch new business models like recommerce, peer-to-peer commerce, and direct-to-consumer. Consumers can check everything from product provenance and authenticity to details about care and content instructions for apparel items.
Max Winograd, vice president, connected products, Avery Dennison Smartrac and co-founder of atma.io, says: "The atma.io team has launched the connected product cloud purpose-built for today's world of rapid disruption and digital transformation. Our north star is trust and a more sustainable and connected world. Our platform is designed for anyone to build on top of atma.io to enable every use case for connected products throughout every industry and every step of the value chain."