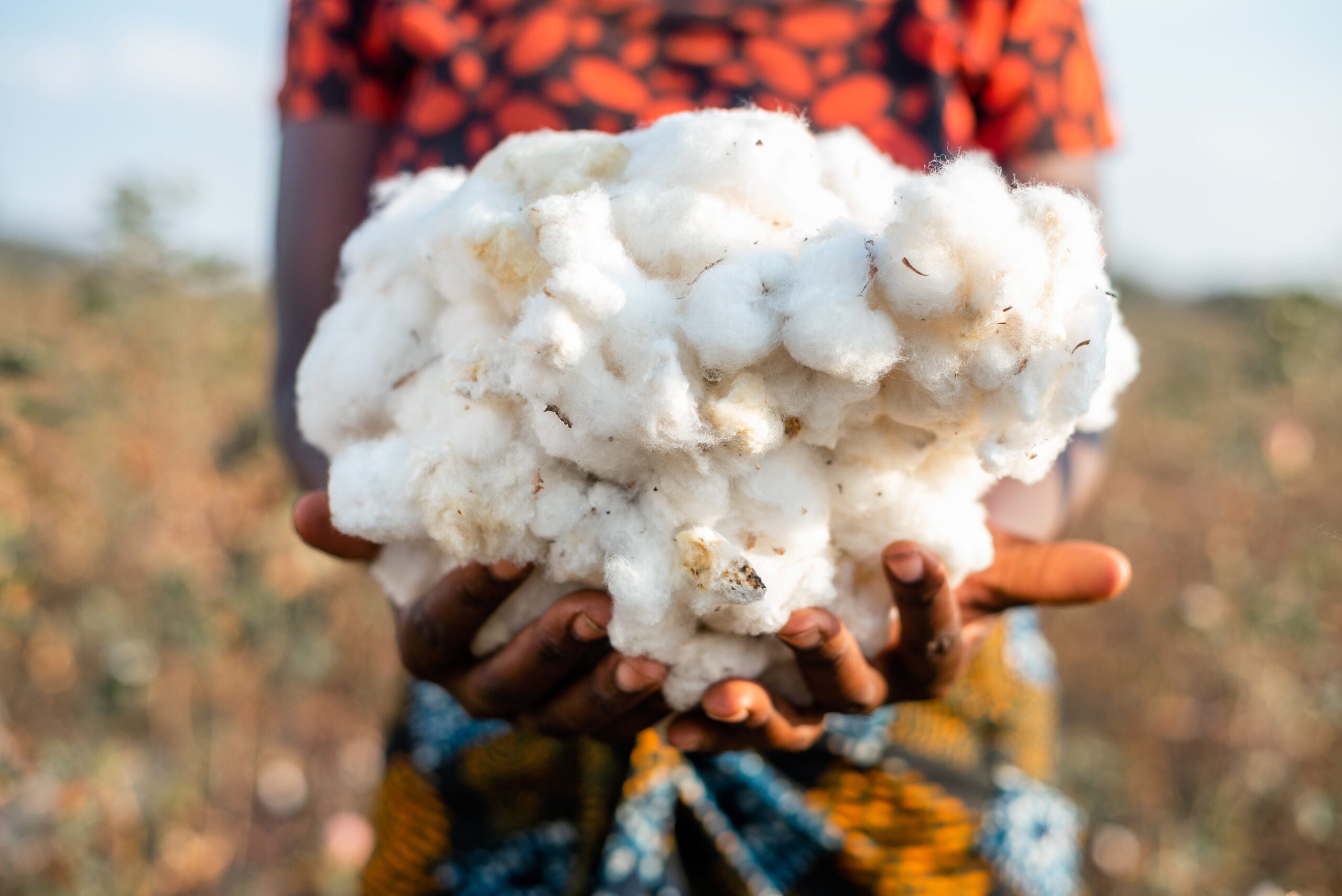 Aid by Trade Foundation's 2021 report reveals the organisation's total revenue was 37% higher than the year prior and most of its success was thanks to the private-sector market activities of its sustainability standards Cotton made in Africa (CmiA) and The Good Cashmere Standard (GCS), however a smaller proportion (EUR0.7m) came from its donations and grants.
The organisation also highlights that despite pandemic-related restrictions, programme implementation expenses for both sustainability standards and for co-operation projects grew by nearly 30%, to EUR 3.1m. Aid by Trade Foundation explains this expenditure represents an investment in making a quantifiable and decisive contribution to improving the living conditions of people and animals and to protecting the environment.
Aid by Trade Foundation's founder Professor Michael Otto is pleased with the organisation's success. He says: "Help for self-help through trade is more important than ever before, especially at the global level. Making sure that trade in these goods is fair and using it as a catalyst for change in commodity-producing countries has been the Aid by Trade Foundation's guiding principle for more than 15 years. Especially in light of recent events, it is important to remain committed to our work and to supply global textile value chains with sustainable raw materials. Together with new and existing partners from the continents of Europe, Africa, and Asia, we are grappling with the challenges we face in innovative ways to make things better for people, animals, and nature."
The success of Aid by Trade Foundation's Cotton made in Africa and The Good Cashmere Standard
The report reveals that over three quarters of all income (78%) was spent on implementing the Cotton made in Africa and The Good Cashmere Standard through activities aimed at protecting the environment and improving the living conditions of a million small-scale farmers in 10 African companies, 3.3 million cashmere goats, and the 7,900 cashmere farmers in Inner Mongolia who were programme members in 2021.
Aid by Trade Foundation's managing director Tina Stridde explains: "The continued growth in demand for Cotton made in Africa and The Good Cashmere Standard is a strong testimony to our work. We were able to significantly expand our network and further develop our efforts towards sustainable cotton cultivation in Africa and better animal welfare in Inner Mongolia."
The main challenges in 2021
The report highlights the foundation and its partners faced several challenges in 2021, including the ongoing pandemic as well as climate change and its impact on biodiversity and soil fertility.
Stridde says: "Both Cotton made in Africa and The Good Cashmere Standard were founded with the aim of harnessing market forces in order to be part of the solution to challenges in sustainable cotton cultivation and certified cashmere harvesting. We will continue working on this in 2022."
The facts and figures
From its inception to the end of 2021, the Cotton made in Africa programme built 116 wells, 452 latrines, and four health stations to ensure that basic health and hygiene needs could be met.
Children are said to be benefiting from 110 new or restored classrooms, 67 canteens, and 54 gardens that provide food at school. In addition, 82 women's clubs received support, enabling female small-scale farmers to achieve social and financial independence. Furthermore, the foundation launched the CmiA Carbon Neutral Initiative to make a more climate-friendly textile supply chain possible; in 2021, 3,318 tonnes of CO2-neutral CmiA cotton were realized as part of the initiative and the corresponding certificates offset.
Similarly, The Good Cashmere Standard, which was founded in 2020 and is described as one of the world's first standards for sustainable cashmere, has been working to make measurable improvements in animal welfare and to prioritise the implementation of suitable conditions for cashmere goats in Inner Mongolia, which is one of the world's main producers of cashmere. To achieve long-term changes, the foundation's focus in 2021 was on informational and awareness-raising activities with advice and support from experts, especially in animal welfare.
What's next for Aid by Trade's Cotton made in Africa and The Good Cashmere Standard?
The Aid by Trade Foundation wants to grow its network and demand for Cotton made in Africa and The Good Cashmere Standard
It says demand for a certified sustainable alternative to conventional cashmere is enormous, not least due to animal rights organisations and to changes in consumer behaviour.
The foundation says well-known retailers and fashion brands from Europe, Australia, and North America are already partners and in 2021, more than 30 international licensing partners from seven countries brought around six million products to market under the label of The Good Cashmere Standard.
Cotton made in Africa has become a recognised standard for sustainable cotton from Africa and the foundation is pleased to say it is in international demand. In 2021, 600 million Cotton made in Africa textiles were brought to market, which is more than double the previous year. Around 40% of all cotton produced in Africa is already certified by Cotton made in Africa. Plus, the international partner network grew throughout the cotton value chain to encompass more than 2,000 partners, who cover everything from growing and trading cotton to textile production to retail.
Last year the Aid by Trade Foundation announced Cotton made in Africa was part of a carbon neutral initiative to gradually reduce and offset greenhouse gas emissions at every stage from cotton production to ginning.