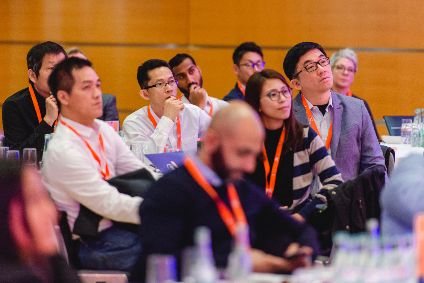 With just three weeks to go before next month's World Manufacturers Forum (WMF), now is your last chance to register for this key event, which brings together leading executives from across the global sporting goods industry and takes place just once a year.
Only a few seats are still available for the sixth edition of the annual WMF in Ho Chi Minh City on 11-12 December 2018, according to organiser the World Federation of the Sporting Goods Industry (WFSGI).
Taking the theme 'Manufacturing 4.0: Steps towards a future vision,' the event is aimed at global sporting goods industry executives in the textile and apparel sectors, specifically CEOs, COOs, sourcing, manufacturing excellence & CR specialists; as well as brands, manufacturers and retailers.
Delegates from the likes of Adidas, Asics, Delta Galil, Li Ning, New Balance, Nike, Pentland, Pou Chen, Under Armour and Puma are already registered to take part.
Because attendance is limited to 200 people, participants will have ample opportunity to network with other delegates and speakers. Organisers have made sure they have provided a range of networking opportunities for WMF participants.
"We recognise the importance of networking to our guests and to their businesses," they say. "Therefore, as well as five hours of networking opportunities across the two WMF days during coffee breaks and lunch breaks, we have also organised an evening of drinks and dinner following the conclusion of day one of the Forum that will allow you to mix with other WMF guests in a relaxed, informal and friendly setting. We encourage all our participants to make the most of these opportunities."
There will also be a focus on making the WMF as engaging and interactive as possible. Online conference tool Zeetings will be used throughout, allowing delegates to ask questions, post comments, participate in polls, take notes, download session summaries and connect with everyone that tunes in.
"We encourage all our participants to make the most out of this opportunity to engage with our speakers, their content and the other WMF participants at the touch of a button," organisers say.
The WMF 2018 covers four key aspects of Manufacturing 4.0:
Software and innovative technologies
Workforce in a changing landscape
Industry 4.0 implementation phase
Raw materials disruption
Get your tickets now by clicking here to register. You can also view the full two-day agenda here.