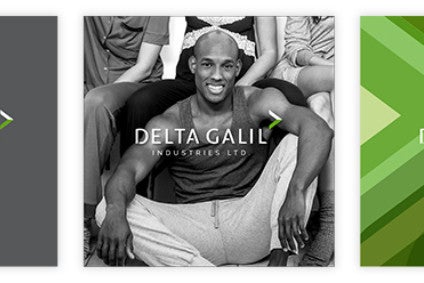 For the three months to 30 June, Delta Galil net sales amounted to US$455.8m, compared to $270.9m last year. Organic sales, excluding Bare Necessities, which was acquired in October of last year, increased by 56% in the second quarter.
E-commerce sales on the company's own website rose 97% to $63.3m. Excluding Bare Necessities, e-commerce own website sales declined 5%.
Net income, meanwhile, was $27.3m, compared to a net loss of $53.3m for the second quarter of 2020. Excluding non-core items, net of tax, net income for the second quarter was $27.3m, compared to a net loss of $23m last time.
Gross margin increased by 1,180 basis points to an all-time high of 41.1%.
"We are very pleased with our performance this quarter, which now marks four consecutive quarters of record operating margin and three consecutive quarters of record gross margin, including achieving the highest ever gross margin of 41.1% in this quarter," said Isaac Dabah, CEO of Delta Galil.
"It is also important to note that total sales were up 22% and net profit was more than four times higher than in the same quarter of 2019, the last 'normal' period before the pandemic impacted the global economy.
"We remain focused on our commitment to digital innovation and recently announced the strategic merger of our Bare Necessities and Brayola business units to create the largest intimates marketplace for women. We also recently signed new global license agreements with Adidas and Wolford, and we are excited by the growth opportunities ahead of us. Our operating cash flow continues to be strong, enabling us to reduce our debt to the lowest level in the last five years. With our strong balance sheet, we have the necessary resources to deliver continued innovation and growth."
The manufacturer and marketer of branded and private label apparel has raised its full-year guidance on the back of its latest results and now expects 2021 sales to range between $1.83bn-$1.89bn, representing an increase of 3% compared to prior guidance and up 8%–11% from 2019 actual sales of $1.69bn.
Full-year 2021 net income is expected to range between $96m-$104m, representing an increase of 17% compared to prior guidance and up 59%–73% from 2019 actual net income of $60.2m.