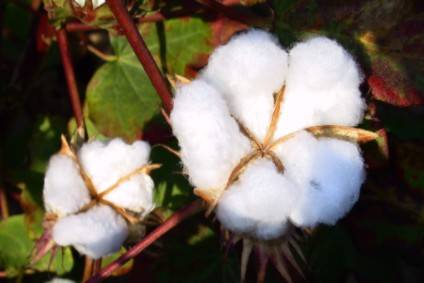 Applied DNA is using its DNA traceability and isotopic testing for clients intent on establishing proof of origin to comply with the newly enforced Uyghur Forced Labor Prevention Act (UFLPA). All imports that originate from China's Xinjiang Uyghur Autonomous Region (XUAR) are excluded from entry into the US under the law which has been welcomed by the US apparel sector.
The UFLPA seeks to insulate US companies and consumers from complicity in forced labor practices in XUAR, which produces nearly 20% of global cotton. Commercially available for almost a decade, New York-based Applied DNA's CertainT platform is a multi-layered textile traceability solution that offers proof of product origin, authenticity, and sustainability, based on forensic science.
On 17 June, the Department of Homeland Security (DHS) issued its Implementation Strategy for the rebuttable presumption standard under the Uyghur Forced Labour Prevention Act which identified DNA traceability and isotopic testing as evidence that importers may present to potentially prove that items do not originate in XUAR or may have benefitted from forced labour.
Dr. James A. Hayward, president, and CEO, Applied DNA, said, "CertainT is a 100% American solution that is unique in its ability to offer multiple traceability solutions, including DNA traceability and isotopic testing that are both cited in the Strategy. We believe that the high bar established by the UFLPA with its documentary and supply chain management requirements place a burden on importers that cannot be adequately met by fungible reporting frameworks, such as conventional paper- or electronic systems."
"As a US-based company, we applaud the imperative with which the Strategy is moving federal law towards action and, not only for its potential to be transformative to our supply chain security business, but also to deliver clear societal and ethical benefits to the American consumer. With the 2022 cotton ginning season soon upon us, we stand ready to deliver DNA-tagged American cotton to meet brand demand driven by the UFLPA," added Hayward.
Tag, test, track
The CertainT platform has three technology pillars (Tag, Test, Track) which allow raw materials and products to be tagged with a unique molecular identifier. This identifier can then be tested for its presence as it travels throughout a global supply chain. All the data points associated to tagging and testing are tracked by uploading to a secure cloud database. The platform can be used across industries such as textiles, pharmaceuticals and personal care.
Tag – A unique molecular tag is added to raw materials, finished products, and on labels and packaging.
Test – Material and product integrity is verified throughout the supply chain by confirming the presence of the unique molecular tag.
Track – All data associated with tagging and testing activities are captured, facilitating a clear understanding of their supply chain dynamic.
Andrew Samet, principal at trade consulting firm Sorini, Samet & Associates and textile lobbyist for Applied DNA, said, "Technology solutions proving origin, such as DNA tagging and isotopic analysis, are for the first time being referenced and are the emerging framework both for authentication and enforcement – forced labour is a key driver for this secular change now officially underway."
The Uyghur Forced Labor Prevention Act (UFLPA) – A timeline of events.