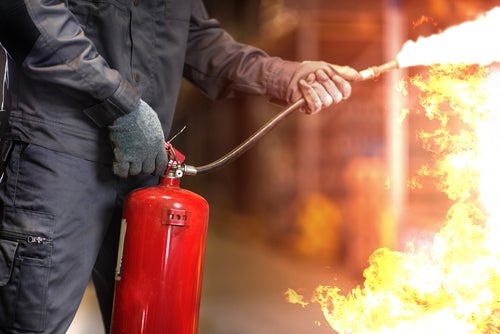 Local reports suggest the collapse and fire were a result of goods stored beyond the capacity of the building and a lack of emergency exits and fire extinguishing equipment.
Four firefighters were reportedly killed as a result of the incident.
The blaze comes shortly after the Pakistan Accord reached 45 signatories with brands including Mango, Tesco, and Puma being the latest brands to sign up.
The latest tranche of signatories to the Pakistan Accord now covers over 400 factories employing approximately 750,000 workers in the South Asian country. It marks three months since the start of the sign-on process.
The Pakistan Accord is a legally binding agreement between global union federations, UNI Global Union and IndustriALL Global Union, and garment brands and retailers for an interim term of three years starting in 2023. Brands have been invited to sign from 16 January.
Building on widespread safety improvements in Bangladesh, the Pakistan Accord includes all key International Accord features: independent safety inspections to address identified fire, electrical, structural and boiler hazards, monitoring and supporting remediation, a safety committee training and worker safety awareness programme, an independent complaints mechanism, a commitment to broad transparency, and local capacity-building to enhance a culture of health and safety in the industry.
A spokesperson for the International Accord told Just Style: "The Accord extends its heartfelt condolences to the victims of the tragic factory fire and subsequent collapse in Karachi. We are monitoring the situation and reiterate the pressing need for all parties to ensure that garment factories become safe and stay safe.
"Access to minimal health and safety measures including the installation of fire doors, fire alarms, fire exits, and structural integrity is crucial to prevent the loss of life from such incidents. Accord signatories remain committed to working together on safer garment factories in Pakistan in which no worker needs to fear fires, building collapses, or other accidents that could be prevented with reasonable health and safety measures."
Just Style reached out to the All Pakistan Textiles Mills Association, which did not return request for comment at time of press.