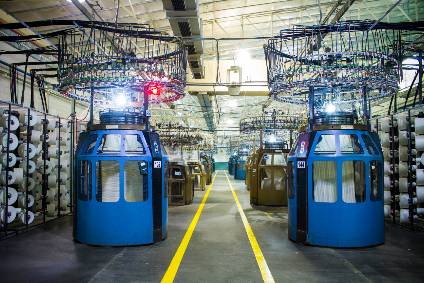 The Inter-American Development Bank (IDB) has loaned US$96m to Honduran textiles and apparel manufacturer Grupo Elcatex to help it bolster production and exports.
The institution's IDB Invest arm provided the six-year lending facility to the company's Elcatex and San Juan Textiles subsidiaries.
The financing will help the Central American basics and sportswear maker increase its capacity to produce cotton fabrics, diversify exports with a new production line for synthetic fabrics and create around 3,200 direct jobs.
IDB provided $64m directly and helped mobilise another $32m from the China Co-Financing Fund for the Americas, the Washington-based multilateral said in a statement.
The funding also calls for the company to promote women-owned small and medium-size suppliers in Honduras to contribute products to its factories. Women Entrepreneurs Finance Initiative (We-Fi) will run the initiative, the first of its kind regionally, to identify opportunities for training women to occupy more senior sourcing posts and become more involved in Elcatex's supply chain.
IDB Invest says the deal with Elcatex and San Juan Textiles is part of its response to the crisis generated by Covid-19 in Latin America and the Caribbean, and supports the manufacturing sector in Central America.
Since the start of the pandemic, Elcatex "has demonstrated unprecedented flexibility by initially adjusting its biosecurity protocols to protect its associates and later adapting its production, design and apparel lines to produce personal protection equipment like facemasks and surgical gowns," it explains.
"The long-term financing enables the growth of the client operations, strengthens the country's foreign trade and halts job loss in the context of this health and economic crisis."
Honduras is one of the American continent's leading exporters of textiles and apparel to the United States. In turn, the industry is one of the country's leading economic activities, accounting for 84% of exports of manufactured goods (maquila) in 2019, and employing more than 150,000 workers directly and indirectly.
Confidence vote
Elcatex has been leading efforts by Honduras to become a bigger supplier of synthetic garments to the US, giving it an edge against other Central American countries. However, those plans – also anchored under the Honduras 2020 development plan – have faced delays in coming to fruition.
Nonetheless, Elcatex has continued developing its business, becoming one of the region's largest garment suppliers and employing 9,400 workers across four divisions including textiles and synthetic filaments, energy, industrial parks, and technology and innovation.
Mario Canahuati, president of the Honduran Maquila Association AHM (Asociación Hondureña de Maquiladores), says IDB's investment is an endorsement of Elcatex as well as Honduras's textiles future.
He concedes the industry has suffered with the virus, which idled apparel plants for over three months. Still, resuming orders and some companies pivoting to make personal protective equipment (PPE) has helped stave off huge losses. Apart from Elcatex, a new, unnamed, cotton fabric plant is expected to start soon, generating 1,500 jobs.
"This and Elcatex's investment should help us recover jobs as long as we can maintain orders," adds Canahuati. He says 50,000 jobs – roughly 50% of the textile sector's headcount – has been lost in the crisis.
Elcatex currently operates five sewing plants that produce more than 120m pieces of clothing per year, including white T-shirts, sweatshirts, men's underwear, and sports clothing.
Earlier this year just-style was told the coronavirus would likely halve Central American garment exports. This appears to be borne out by US apparel import data for April, which showed Central American suppliers Honduras and El Salvador recording the sharpest declines in shipments at more than 90% each.