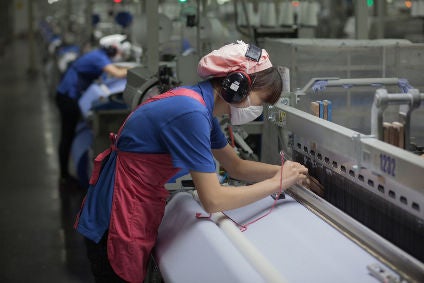 Hong Kong-based Esquel Group, one of the world's largest woven shirt suppliers, is shuttering four factories in China, Malaysia and Mauritius as it struggles with falling orders during the coronavirus pandemic.
Before the closures, the company had a global headcount exceeding 50,000 with manufacturing facilities also in Vietnam and Sri Lanka producing over 100m garments annually for leading names including Ralph Lauren, Tommy Hilfiger, Hugo Boss and Muji, as well as its own brands PYE and Determinant.
It intends to shutter Esquel Fenghua in China at the end of April; followed by Esquel Malaysia in Penang and Kota Bharu in Malaysia by 12 June; and Flacq factory in Esquel Mauritius by 31 July.
"The Covid-19 pandemic has created an unprecedented perfect storm for the global supply chain of textiles and apparels, putting every stakeholder in the industry under immense pressure to survive and recover from the crisis," the company explains. "The retailing environment, in particular, is almost in a standstill with retail stores under shutdown in many countries.
"The impact is no less significant at the supplier's end. To ensure the long-term sustainability of Esquel, we are making the extremely difficult decision to immediately downsize our operations, reduce headcount, and cut expenditures."
Esquel adds: "We strongly believe that the above measures will transform Esquel into a more resilient, agile, and leaner organisation."
The company operates a fully vertical manufacturing process from cotton seed research through spinning, knitting, weaving and sewing through to product retailing. Following the closures it will still have two apparel making facilities in Mauritius, four in Sri Lanka, four in Vietnam, and 20 in China, including cotton research, ginning and spinning.
Last year the company's vice chairman and CEO John Cheh told just-style the company had managed to navigate the US-China trade wars thanks to its global supply chain.
It has also invested heavily in automation and sustainability, with its ground-breaking new $313.3m manufacturing complex in Guilin designed to showcase how textile and clothing manufacturing in China can be eco-friendly.
As fashion brands and retailers around the world face dwindling customer numbers, enforced store closures and mounting stock inventory, the immediate reaction of many has been a scaling back or cancellation of current production orders. The knock-on effect has devastated the apparel supply chain, with garment factories around the world closing down at an alarming rate.
Apparel brands and retailers – including Adidas, C&A, H&M Group, Inditex, M&S and Primark – last week joined employer organisations, unions and the International Labour Organization (ILO) to push for emergency funding to support garment factories and workers through the Covid-19 pandemic.
Textile, apparel, footwear and travel goods trade associations from around the globe are also adding to calls for governments to address the liquidity squeeze caused by Covid-19 across the supply chain.
And a coalition of labour rights groups representing around 2,000 apparel brands and retailers has separately set out its priorities to protect garment workers during the crisis – including safeguarding worker income and health, and future-proofing supply chains.