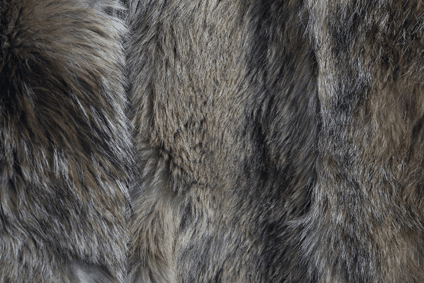 The fur ban bill passed the third and final legislation in a reading at the Riigikogu, the parliament of Estonia, yesterday (2 June), with 55 members out of 101 voting in favour.
The bill allows for existing farms to continue until January 2026, while new farms are not allowed to be opened from July of this year.
Yoko Alender MEP, one of the authors of the draft told Just Style the five-year period should be sufficient for the 11 people still occupied in the sector to change their field of business and continue with other activities.
He added the sector has been in a steady decline with under 1,000 animals and 11 people occupied at present.
The news was welcomed by Claire Bass, executive director for Humane Society International UK, who said: "We celebrate with Estonia today, as it becomes the first Baltic country to ban cruel fur farming, and we congratulate local animal welfare groups on their years of campaigning to get the ban done. This victory provides further affirmation that caging, electrocuting and gassing animals just to make bobble hats is a business that is on borrowed time, and we hope that politicians in nearby Finland and Poland are inspired not to get left behind as Europe turns its back on the cruel and unnecessary fur trade.
"In recent years the UK has imported several hundred thousand pounds worth of fur from Estonia, making us complicit in the caged cruelty, but with the UK government this week launching a Call for Evidence to consider a UK fur import and sales ban, we have a great opportunity to stop bankrolling fur factory farming overseas."
Estonian citizens have shown support for the fur ban. According to a survey carried out by Kantar Emor in September 2020, 75% of people living in Estonia are not in favour of raising and killing animals such as foxes and minks for their fur.